MScreen announced their first Kickstarter campaign, a pair of mini ultra-wide monitors designed with multitaskers in mind.
The first monitor, MScreen Standard, is a 14.1″ monitor that has a 1920×550 resolution, 60Hz refresh rate, 16.7M colors, 100 percent RGB, 400 nits brightness and a 1200:1 contrast ratio. This model is set to release for $185, but currently it can be had for $139 via this campaign.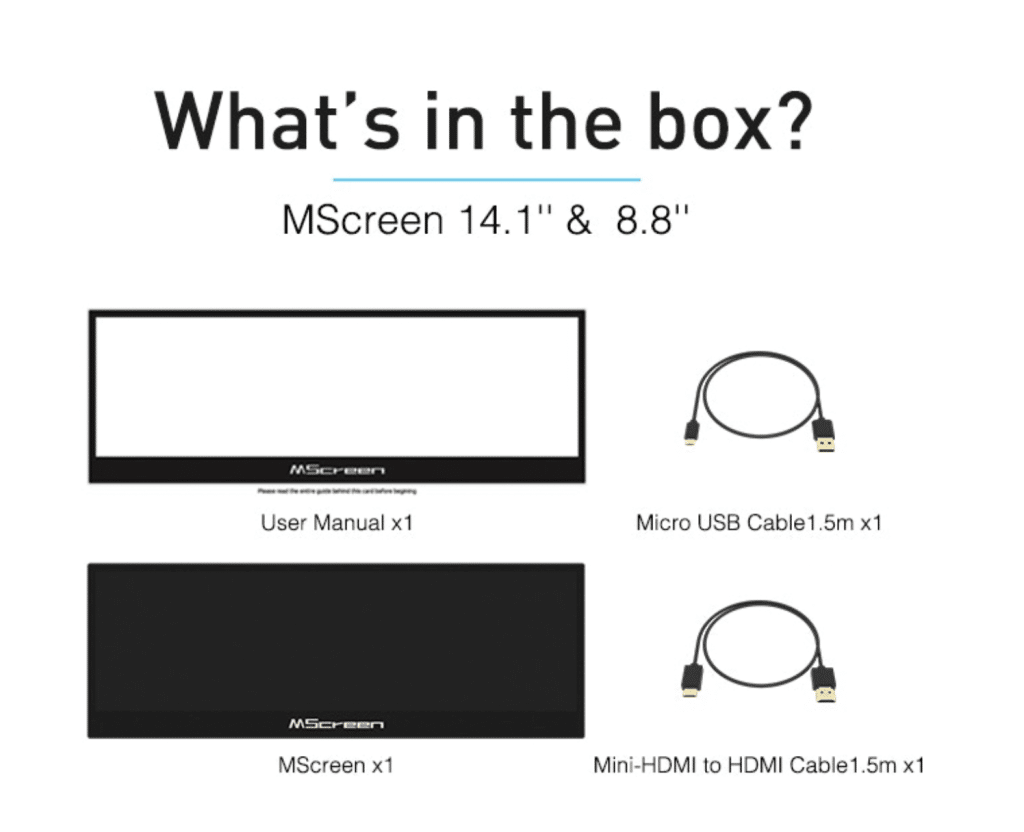 As for the other model, MScreen Mini, is a little smaller at 8.8″ with a 1920×480 resolution. Like the standard version, it's also 60Hz and has 16.7M colors, but the color spaces are down to 60 percent NTSC, contrast is 800:1 and is slightly brighter at 600 nits. The MSRP is set for $127, with the current price on Kickstarter being $89.
MScreen designed these two monitors to fit in most situations by giving them flexible rotation, so they can be horizontal or vertical, along with VESA support. This allows it to sit next to the monitor you're using for additional information or under it to give supplemental information. It also improves on some similar products by making cable management a concern and having them connect via the back to limit the amount you see.
Those interested can currently support MScreen via Kickstarter. At the time of posting I can also confirm MScreen was able to hit their goal, a feat they accomplished in just one hour, so that won't be a concern.