After being previewed at Won Fes, GoodSmile has finally revealed what their upcoming Aloy Nendoroid looks like painted and includes.
Unlike a lot of Nendoroids, they went in a rather simple direction with Aloy. She includes three face plates, a smile, "aiming" and combat, which go with her spear and bow accessories. She also comes with a Watcher for a combat scene or optional background to go with her Focus activation accessory.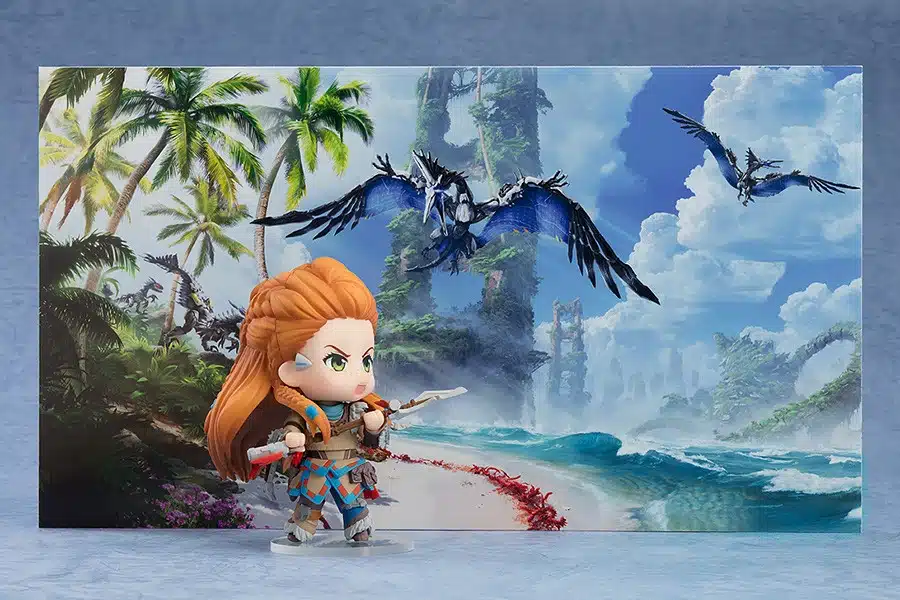 As an added bonus, the inner cardboard packaging includes the background featured in Horizon Forbidden West's box art. It's a small touch, but a nice way to make a scene where she is fighting a Watcher.
Preorders start today and can be purchased directly from GoodSmile or an official partner for $59.99, with an expected release of Dec. 2022.