Neptunia has evolved a lot over the years. Originally it was an arguably preachy game centered on conflicts of the past and a strong affinity towards Sega, with Neptune herself named after a cancelled console, going on to embrace the silly, meta-heavy, humor. Crossovers and one-off titles have offered new paths for the franchise to explore. Some got fairly weird, including an adventure where they fight zombies, Neptune turns into a motorcycle, and even one where Noire was the protagonist, but they all offered the same charm. Neptunia X Senran Kagura: Ninja Wars is both an expected and unexpected entry, giving the franchise a lot to work with. However, is there enough to warrant a crossover or does it sound better on paper?
Like most Neptunia games, Neptunia X Senran Kagura: Ninja Wars' story is more an excuse for jokes and character interactions. Here there are two rival nations, Heartland (named after the goddess transformed names) and Marvel and (a play on Marvelous Inc., the publisher and occasional developer for Senran Kagura), until a bigger threat appears. Initially, Marvel and is against working with Heartland but that quickly changes after Neptune shows them some unexpected support.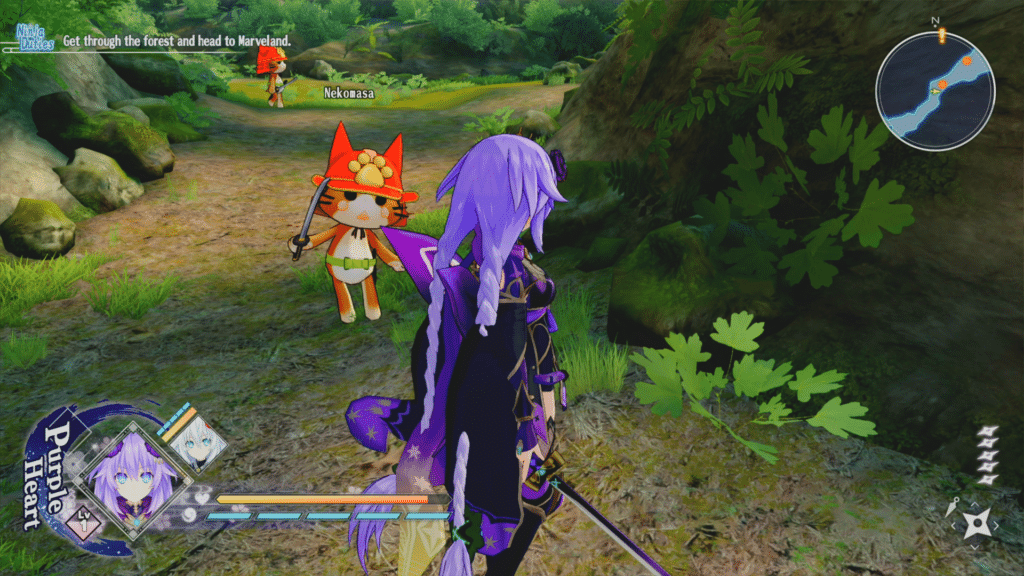 Following their alliance, both factions begin working together to eliminate the Steeme Legion. Since this is a Neptunia game, it follows the usual pattern. Neptune remains the self-proclaimed protagonist that loves pudding, breaks the fourth wall, and offers meta-commentary on a variety of things. Here she is fully invested in the setting, as this isn't considered a crossover as much as an alternate reality, as the other characters take the situation rather seriously.
Part of what makes Neptunia X Senran Kagura: Ninja Wars work is the similarities between Neptune and Asuka. She isn't a well-meaning joke character but her, as the game puts it, bright personality encourages Neptune to greater levels of silliness. It makes for a fun ride, one that goes a little further if you read the optional chats, get the references and appreciate the staples of the franchise.
As for gameplay, the experience isn't quite as strong. We start by having a fairly small roster of characters, essentially the usual four from both Neptunia and Senran Kagura, with two additional fighters. Each character is rather limited, relying on two different projectiles and charms for equipment, a couple of skills, and a chart to increase various stats or abilities. It offers some depth, just not a ton.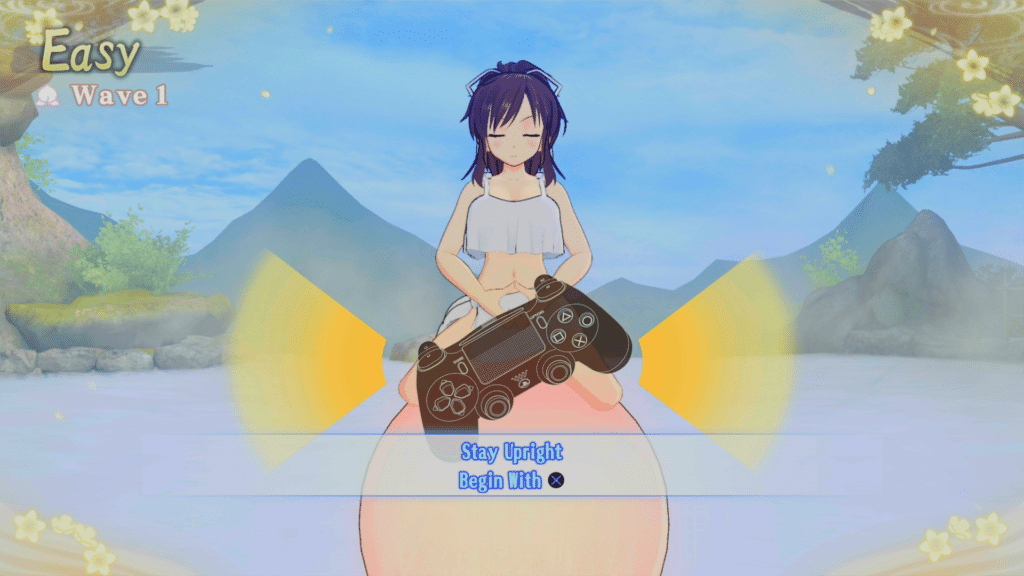 When battling, typically known enemies from Neptunia, players are limited to a single combo per character, with only a few extra options. There is a dash, block, four Ninja Arts (special moves), a super attack (think Musou from Dynasty Warriors), plus four optional modes that boost various play styles. It's deeper than it sounds, like blocking at the right time negates damage, bosses have a breaker bar and so forth, it just doesn't stand out. Well, outside of Senran Kagura's infamous clothing system not being present.
Most fights feel rather weak, with enemies often being unflinching, slow-moving obstacles. This isn't to say you can't have fun, I certainly did, just that other experiences handled it better. Levels follow a similar pattern. Mostly linear paths with an optional path giving additional enemies and treasure.
Players can further things by completing optional challenges, basically killing specific enemies in already completed locations, for useful gear. They give players something to do, though they're missions rather than quests, meaning they act like optional stages. There is also a questionable mini-game called Peaches & Cream Meditation.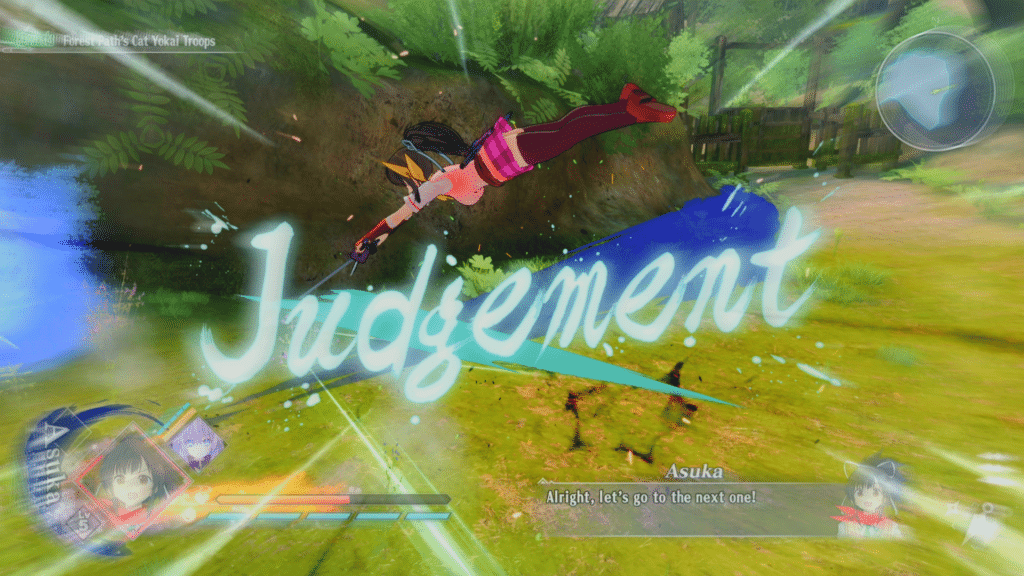 As the name possibly suggests, players need to balance, using the controller's motion controls, on top of a peach without falling in the cream. It's amusing in short bursts or useful for buffs, but not really the type of thing you'll likely play long term.
Neptunia X Senran Kagura: Ninja Wars Review Verdict
Even if Neptunia X Senran Kagura: Ninja Wars isn't reinventing the wheel, it's the type of experience that will speak to fans. The jokes are good, the setting offers a fair amount of new subject matter to explore and the gameplay is interesting enough to enjoy. What it lacks is some of the depth or sheer content you'd find in a similar game, which is somewhat disappointing. Still, fans of Neptunia will likely find themselves having fun seeing what trouble Neptune has gotten herself into.