Ni no Kuni II: Revenant Kingdom first debuted on PS4 and PC back in 2018 and many JRPG fans were pleased with the quality and amount of content the game had to offer. With Switch owners hoping a port would be released eventually just like the first Ni no Kuni game, JRPG fans never stopped hoping, until the game has finally been released for Switch. With the same amount of content that Bandai Namco offered in its predecessor, is the Switch version worth owning for those who have not played the game?
For newcomers, Ni no Kuni 2: Revenant Kingdom takes place a hundred years following the events of Wrath of the White Witch and follows the story of Evan Pettiwhisker Tildrum, a young kid who happens to be a king and ousted from his kingdom after a successful coup of the mouse tribe. Evan sets out on a journey with Roland and other characters as he finds a way to reclaim his lost kingdom.
The story of Ni no Kuni 2 is your typical coming-of-age story where the game shows how Evan started from a naive young king to a more mature-minded one. Many characters along the way will help Evan rebuild the country that he lost and with his quest to bring all countries together as one, you will get to see the interesting plot that develops along the way, as well as good character development.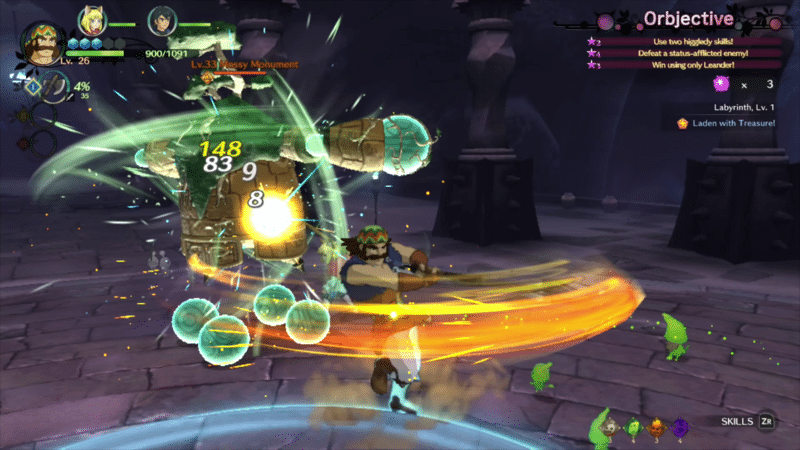 If you have played Wrath of the White Witch and felt that the combat may be too dragging and old-school, Ni no Kuni 2 is quite different from its predecessor. Instead, the sequel now offers real-time action gameplay similar to games like the Tales series. Whenever Evan or other characters in your party engage in battle, you will be able to execute different skills and combos. The learning curve to the new combat system is quite easy to learn as it only involves pushing several buttons and does not have any complicated combos.
Collecting Familiar just like in its predecessor is no longer a thing in Revenant Kingdom. Since hundreds of years have passed in Ni no Kuni, Familiars are no more and they have been replaced by Higgledies which depicts some similarities with Pikmin. Each of the Higgledies that Evan meets has its own specific affinity to elements. Whenever in battle, you can summon a Higgledy and use its skill. Sometimes, you have to feed the Higgledies to make them stronger or use a skill that may be beneficial later on.
One of the highlights in Ni no Kuni II that many loved when it debuted on PS4 and PC is the ability to have your own kingdom. If you have played Suikoden in the past and were quite familiar with the mechanics of having your own kingdom in the first five Suikoden titles, you will feel right at home with Ni no Kuni II. Once Evan is able to have his own Kingdom, you will be able to manage the town where you can establish your own shop, assign citizens to do specific tasks to make the economy grow, do research to get new spells, and more. There is pretty much a lot of things that can be done within your kingdom and if you are really looking forward to spending time perfecting everything, you might be sinking in a lot of hours on this one.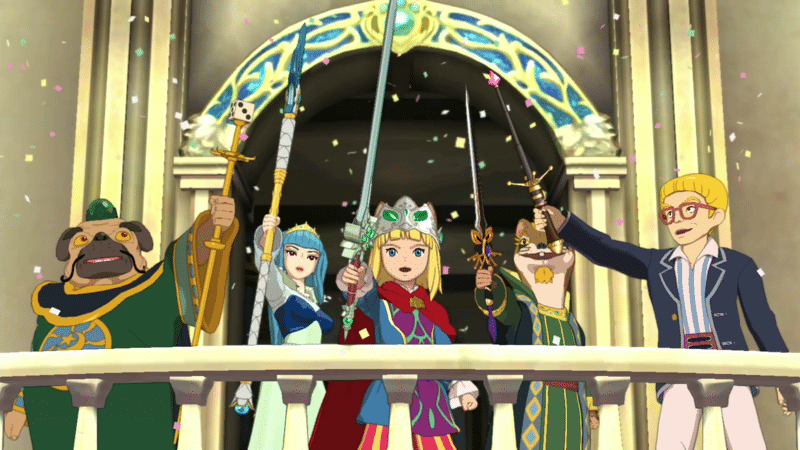 There are a lot of characters in Ni no Kuni II that you will interact with and depending on whom you talk to; they might just join you in your quest to build your kingdom. If you like doing a lot of things and it involves getting all characters to join your cause, make sure you spend time talking to every single one of the NPCs in towns or dungeons as you never know who might join you. Think of this as collecting the 108 Stars of Destiny similar to Suikoden but there are actually more. If you spot a character that is out of the ordinary or they usually stick out like a sore thumb, there's a big chance they're a recruitable character.
In addition to having your own kingdom, you will also have an army battle called Skirmish mode. Depending on how strong you build your army, you can lead every skirmish fight that you get to have in the game to victory. Gamers who are fond of tower defense mechanics will find themselves familiarized with the Skirmish battle.
In terms of quests, there are a lot of subquests that you can do in the game. The sidequests involve running errands or actually unlocking more lore. There are also quests that will test your competence in battle as tainted monsters, which are similar to an elite boss, await you in certain dungeons and other parts of the game.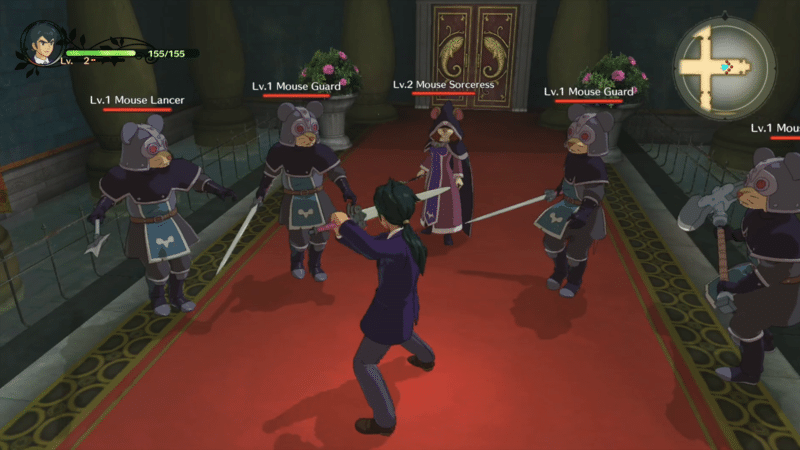 Discussing its visuals on Switch, the game runs smoothly regardless if you are playing on handheld or docked mode. I have tested both modes and found no hiccups or frame rate stuttering. The team behind the port did a good job in making sure the game runs smoothly. If there's one sacrifice that has to be done in the game is the resolution. Compared to the real console version, the Switch version somewhat looks washed out and of low quality. It doesn't mean that it's a bad thing but those who want to play the game on the go but have played the original one on console shouldn't expect the same experience. The game runs smooth and it doesn't really deter the fun experience I've had from the console version.
Additionally, there is also extra content included in the Switch version and this is all the previously released DLC packs. The two major expansions – The Lair of the Lost Lord and The Tale of a Timeless Tome are included in the package, as well as other DLC items that will be beneficial for players along the way.
Ni no Kuni II: Revenant Kingdom – The Prince's Edition Review Verdict
Ni no Kuni II: Revenant Kingdom – The Prince's Edition: Ni no Kuni II: Revenant Kingdom- The Prince Edition is a must-have for those who haven't experienced it. Not only does this include the beloved original, but all the DLC is also included, making it one exceptional deal. While the game doesn't look as good as the PS4 or PC version, portability more than makes up for it. It's a good port nevertheless that offers a sprawling world filled with great characters, good combat mechanics, and kingdom building that shouldn't be missed by JRPG fans.  – Mark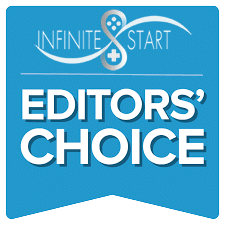 [
Editor's Note:
Ni no Kuni II: Revenant Kingdom – The Prince's Edition
was reviewed on Nintendo Switch and a copy was provided to us for review purposes.]