Jack Garland's meme-worthy exposition on Chaos and his relentless desire to destroy it took over the internet more than a year ago thanks to Stranger of Paradise Final Fantasy Origin's "so bad it's good" dialogue. The action-oriented Final Fantasy spin-off accumulated mixed reviews, with our own Grant Gaines awarding Team Ninja's outing with the franchise a 7.5, citing build diversity and lore tie-ins countered by middling combat and lackluster graphical presentation. While the title has been available on PC via the divisive Epic Games Store, Jack and crew's adventure can now be enjoyed on Valve's highly-popular digital distribution platform, Steam.
If you are one of the Steam purists that has waited for this launch, you are in the right place. We are assessing the state of Stranger of Paradise Final Fantasy Origin on its second PC home after a year on virtually every other platform (sorry, Switch owners). Without further ado, let us dive in to our review.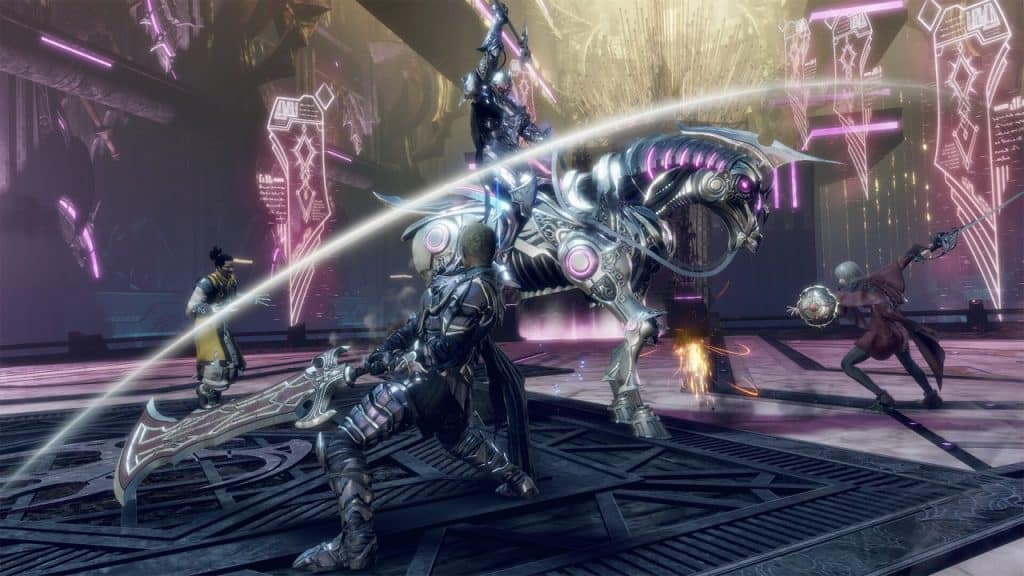 Stranger of Paradise: Final Fantasy Origin finds itself contending with a variable that isn't relevant to every release: timing. Back in early 2022, Team Ninja's stab at the vast world of Final Fantasy was perceived as a blending of the developer's Souls-like work with the Nioh series and the varied jobs seen in Square Enix's RPG over the years — and of course the distinct designs of the franchise's iconic creatures. When Nioh 2 was the latest Team Ninja release, Stranger of Paradise felt like it wasn't too far behind the team's more technical game. But playing this spin-off after the release of Team Ninja's positively-received Wo Long: Fallen Dynasty and its engrossing Souls-like mechanics, the combat associated with Jack and his allies feels more dated than it should. There is simply a much better option from the developer on the market in terms of combat. And that's without acknowledging the high bar set and continuously held by Elden Ring in this genre.
That is not to say that Stranger of Paradise should be measured up against the Souls-like behemoths dominating the market. Despite gameplay similarities, and calling itself a "hardcore" action RPG, the Final Fantasy spin-off has multiple difficulty settings which allow players to tailor the challenge to their desired level, an option not found in many Souls-likes. Although, it has to be pointed out that the post-launch DLC for the game — Trials of the Dragon King, Wanderer of the Rift and Different Future — can only be played on the highest difficulty, effectively deterring anyone who enjoyed the lesser difficulties. It's an odd choice to rigidly gate the season pass contents behind the top difficulty, despite no such barrier appearing anywhere else in the core game. At least, the infinite MP and Break Gauge "Extra Mode" can be enabled in these story missions to help players contend with the added challenge.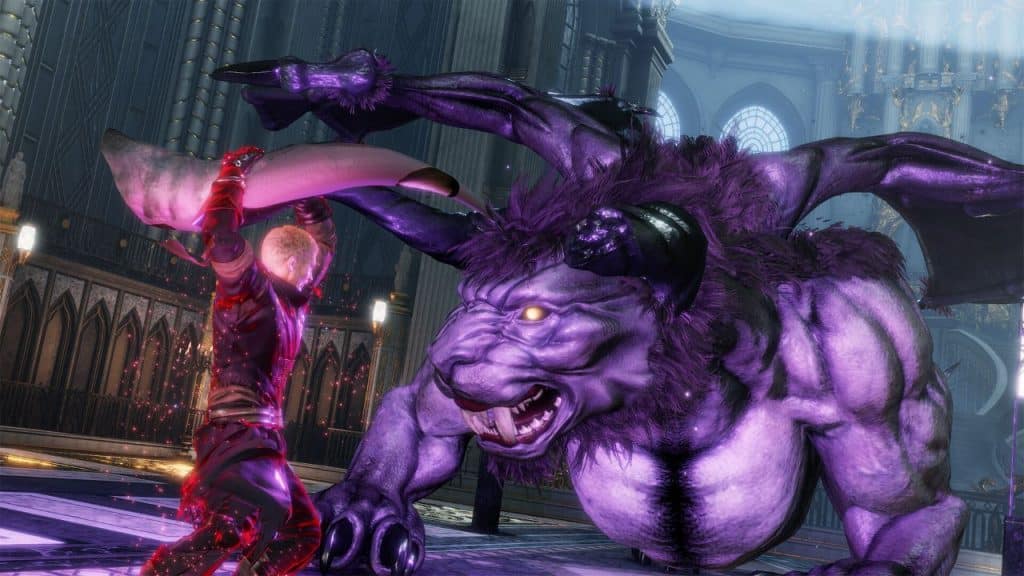 Now, I'd like to avoid regurgitating the key points of my colleague. If you are looking for a full overview of the experience, be sure to read through Grant's assessment (linked above). For the purpose of this review, let's shift to focusing on the nature of the Steam release. As one would expect, the Steam version isn't vastly different than its Epic Games Store counterpart. The post-launch updates have more-or-less put the game in a decent place. The PC port certainly won't be winning any awards for pristine optimization, especially when a framerate drop occurs during particularly heavy scenes with flashy maneuvers, but it's serviceable.
That said, those hoping to take their Chaos destruction on-the-go will be disappointed to hear that Steam Deck compatibility is in a rough place currently. Most users are reporting launching into a black screen, rendering the game unplayable on Valve's handheld. Those interested in scouring forums and instructional YouTube videos may be able to uncover the necessary tweaks to get Stranger of Paradise up and running, but don't expect to launch the game flawlessly on the Steam Deck without putting in the work. Keep in mind that the Steam page for Stranger of Paradise Final Fantasy Origin does not advertise Steam Deck compatibility, but that hasn't stopped (prospective) buyers from feeling frustration over its problematic state on the device.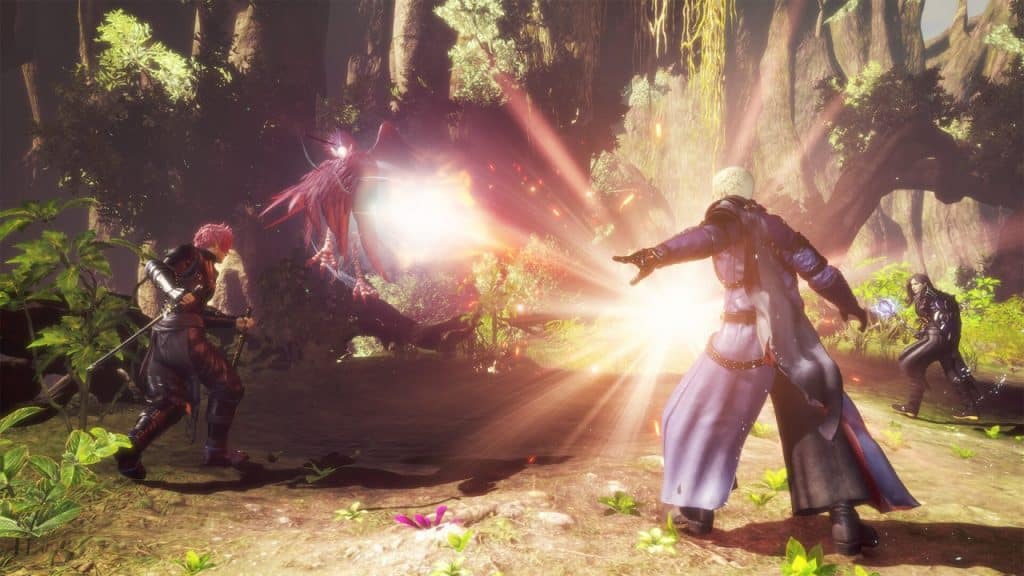 Given that Stranger of Paradise has been out a while, you don't have to worry about paying full price for this new, shiny digital title. The base game now rings up at $40, with a season pass-sporting deluxe edition taking the old $60 price tag. The price reduction should be taken into account for those that held off for this particular release. There is a slew of content to chew through at only forty bucks, which feels closer to the true worth of the game's overall condition.
Stranger of Paradise Final Fantasy Origin (Steam) Review Verdict
Stranger of Paradise Final Fantasy Origin has finally found its way to Steam, and at a new lower price. The spin-off title still manages to provide a good time, even if the blemishes noted a year ago made all the more visible thanks to the excellence of Team Ninja's Wo Long: Fallen Dynasty. Still, there are numerous areas to appreciate, especially for fans of the IP. Taking on a wide array of jobs in flashy action-oriented combat certainly provides a striking new way to engage with these longtime Final Fantasy classes. And lore fanatics will enjoy the many ways the game highlights different memorable entries in the series. All in all, Strangers of Paradise Final Fantasy Origin may not be an extremely memorable experience, but it can sure provide several hours of action-packed fun.
[Editor's Note: Stranger of Paradise Final Fantasy Origin was reviewed on PC and a copy was provided to us for review purposes.]