After some really difficult battles in Wo Long: Fallen Dynasty, this is a surprisingly easy one. While I say easy, Sun Jian's tiger form can pose a threat if you approach it the wrong way. It also has an unusual fighting style, as Sun Ce, and Sun Quan can change its positioning.
How to Defeat Sun Jian in Wo Long: Fallen Dynasty
Set Up
Getting all the banners and the dragon cure pot upgrade is all you need. Unlike the last couple of levels, this one is really well hidden.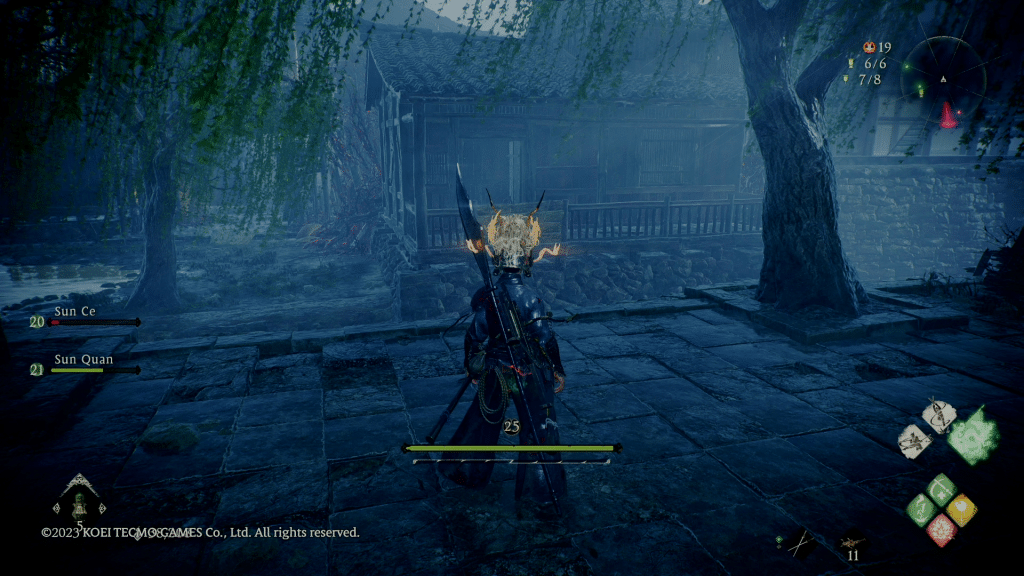 South of the final banner is this house (pictured above) slightly to the side. Entering it will have the upgrade in a chest.
Defeating Sun Jian
While you should know attacking Changgui directly can be a bad decision, Sun Jian struggles with aggressive fighting styles. This is due to his spirit being rather weak. With enough damage fast enough you can just burn him down, perform a critical hit, and then repeat.
If this tactic doesn't work, staying mid-range and countering his critical hits also works. Both moves use a rushing attack that can easily be avoided after waiting a moment.