In a surprise update, PlayStation Stars users are reporting a new PlayStation Home collectible, and coin campaign.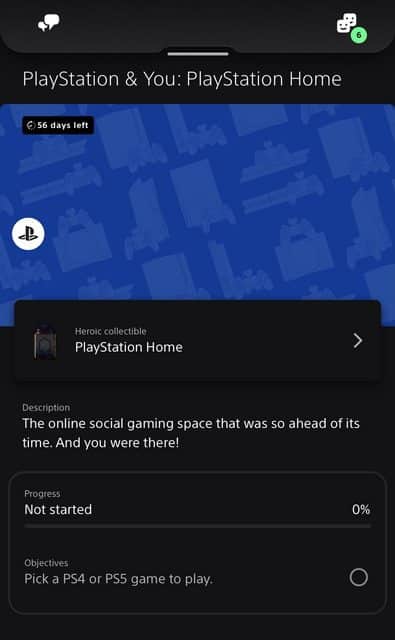 Reddit user chimerafrom2 shared an image of the PlayStation Home campaign, which is unlocked by playing any game. Currently it is not known what triggers the campaign, though the description suggests it was experiencing PlayStation Home on PlayStation 3. It is also part of the PlayStation & You line, which includes PlayStation Eye, Wonderbook and more, that are unlocked through that exact method.
This collectible joins a growing number of items where players, including myself, who seemingly meet the conditions report not receiving the collectible. PlayStation Home is also in a unique situation where determining eligibility is somewhat difficult for the end user.
Despite launching on Dec. 11, 2008, PlayStation Home infamously did not receive trophies until Mar. 12, 2014. For this reason, lacking the trophy list does not mean your account never used the program, just that it wasn't used after Mar. 12, 2014. However, given Sony has still not released a blog post covering Jan. 2023, it's impossible to pinpoint what the specific unlock condition is. There is a chance the trophy list is the actual trigger, so even if you opened the application, anyone without the list will be ineligible.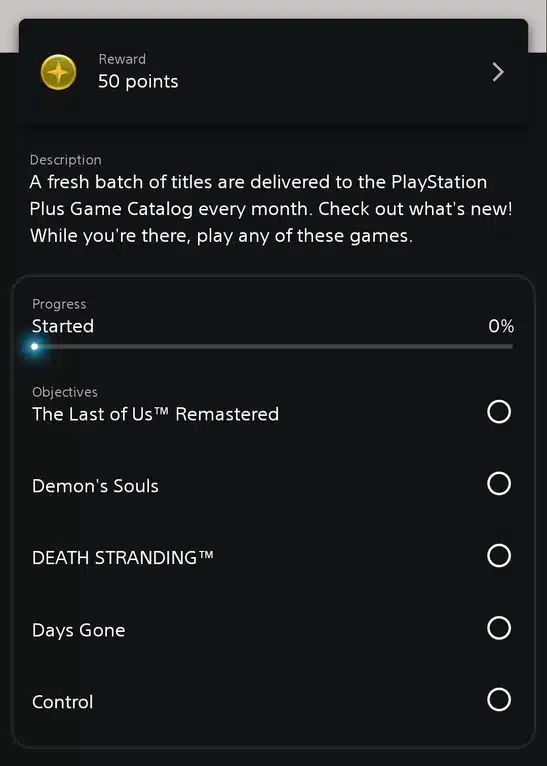 Another reddit user, nmpo, also posted a new point campaign. This one is seemingly centered on PlayStation Plus Extra/Premium, offering players 50 points for launching The Last of Us Remastered, Demon's Souls, Death Stranding, Days Gone, or Control. This is another campaign I can not personally confirm, but it might be limited to those aforementioned PlayStation Plus tiers. The wording suggests this campaign is recurring, potentially adding another benefit for the service.