Earlier today, Ubisoft accidentally published a video that revealed Far Cry 6's season pass is all about playing as the series antagonists.
In the brief video, which Reddit user lewisrogers16 was able to save, we get a brief look at each expansion. It starts by showing Vaas Montenegro, from Far Cry 3, in a rather surreal world with exaggerated colors and haunting images. Next up is Pagan Min, antagonist for Far Cry 4, in what looks like a twisted version of Kyrat. With the last character being Joseph Seed, the infamous Father from Far Cry 5, continuing his terror of what looks to be Hope County.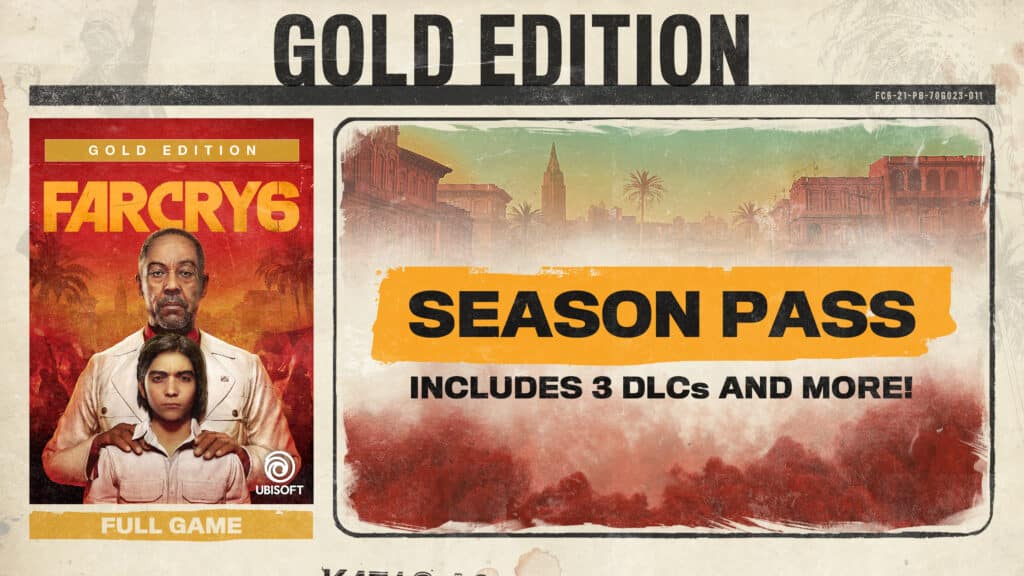 No further details about any of these expansions are shown, but this gives us some possibly insight into what the expansions will entail. Special editions have already confirmed the season pass includes three DLCs, which falls in line with each of the aforementioned characters getting some kind of adventure.
The twisted vestiges and aforementioned surreal settings are strongly reminiscent of a haunting conclusion, rather than a continuation. This, might play into the events of Far Cry 6, something that is currently impossible to say or lead into a horrifying conclusion for each antagonist. Expect more information and clarity when the season pass is officially revealed in the not so distant future.
Far Cry 6 is set to release on PS4/5, Xbox One/Series and PC Oct. 7, 2021.