The Xbox & Bethesda Developer_Direct gave us exciting insight into the companies' anticipated launch libraries for 2023. While we were all certainly pleased to see more of Arkane's cooperative vampire-slaying Redfall and The Elder Scrolls Online finally adding another new class, I'd argue that Tango Gameworks stole the show with a surprise reveal and subsequent release of Hi-Fi RUSH.
Tango Gameworks is a name that immediately brings to mind the terrifying and supernatural imagery of The Evil Within series and Ghostwire: Tokyo, thanks to the involvement of the iconic Shinji Mikami. For this reason, it was a shock to see the developer announce Hi-Fi RUSH, a vibrant rhythm beat 'em up with a family-friendly appearance. I would be lying if I didn't say I almost immediately wrote off the game being shown on-screen for being so far removed from Tango's previous works, and I am ashamed. Given the shadow drop of the new IP moments after the show, I let the hype borne from this bombshell drive me to download Hi-Fi RUSH immediately using my Game Pass subscription. After spending several hours with the title, I could not be happier with my decision to dive into Tango Gameworks' offbeat brawler.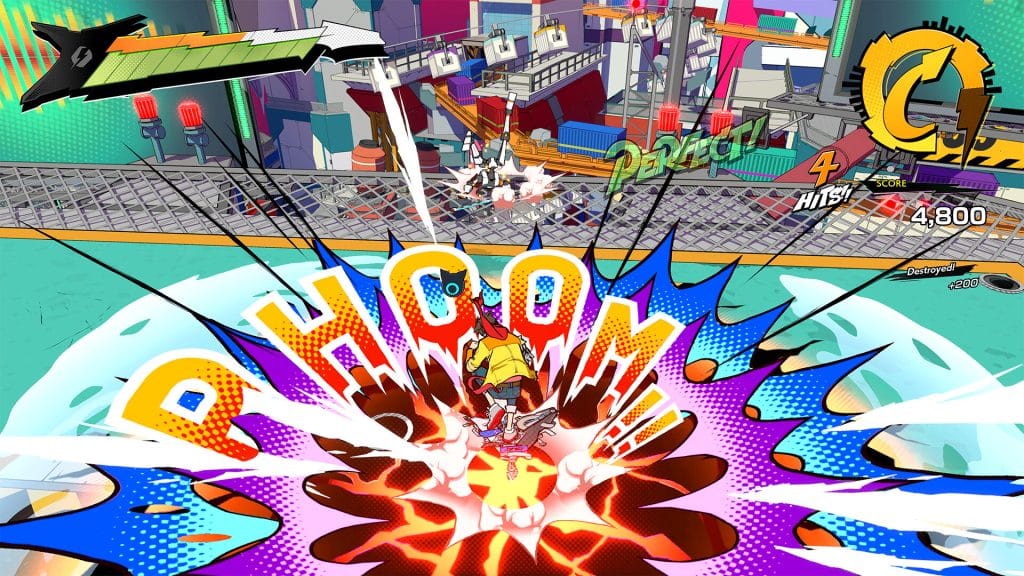 Hi-Fi RUSH is what I imagine would happen if Harmonix was directed to make a Devil May Cry or Bayonetta game in the aesthetic stylings of Jet Set Radio. Players take control of Chai, an admittedly generic-looking protagonist, who finds himself labeled a "defect" after his MP3 player fuses into his chest Iron Man-style during a routine operation to provide him a robotic arm. Obviously, defects are not looked upon favorably by the Vandelay corporation, the ones responsible for these mechanical augmentations (and the ones with a nefarious secret). It is up to Chai, a makeshift flying V guitar and his robotic feline companion, 808, to uncover what's going on with the help of an ever-growing cast of colorful characters (all of which assist in and out of battle).
While the story and characters are fine as is, it's the world literally moving to the beat of the background music that brings the game to life. This coupled with the fact that players are pushed to align the various attacks in their arsenal to the same beat affecting the world brings a beautiful harmony to it all. Finding the right groove and clobbering robotic fiends to achieve that S-tier rank is an addictive feat, one that makes the deceptively deep gameplay loop easy to revisit session after session. The levels are varied and thoughtfully designed to compliment this musical journey, each mission (or "track" as they're called) highlighted by flashy and exhilarating boss battles.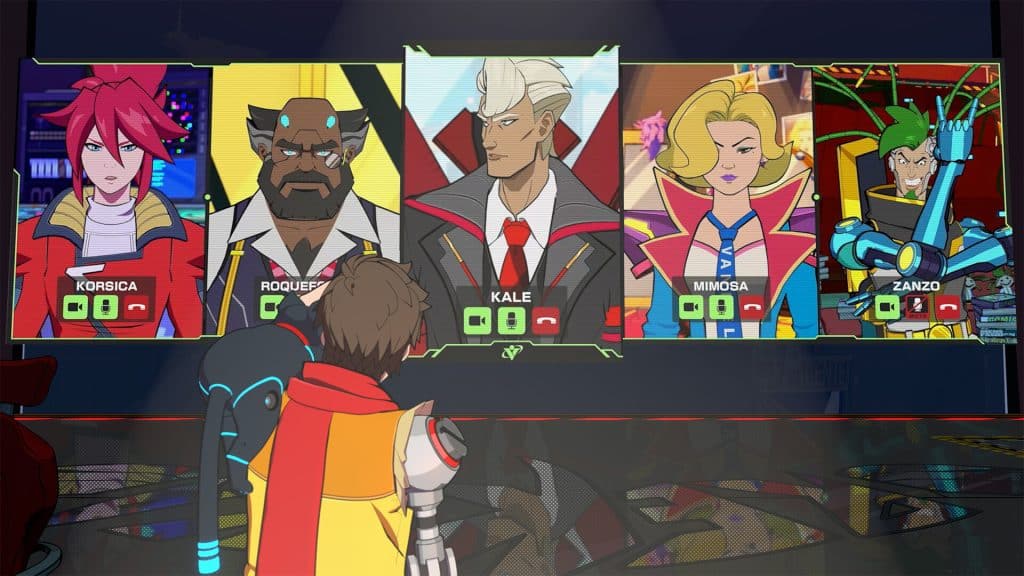 I could go on and on about the pleasant surprise Hi-Fi RUSH, a game far removed from the horror genre for which Tango is known, turned out to be, but it is best you experience it for yourself. And that is assuming you haven't already. Hi-Fi RUSH is already in Steam's top sellers (#4 at the time of writing) and sports a staggering 98% positive reviews on Valve's platform. You owe it to yourself to see what all the hype is about, and be reminded that the magic of odd new IPs still exists in an industry overrun by sequels, reboots and remakes.