Pokemon Scarlet and Violet change a lot of things about the Pokemon formula. There is a wide open world to explore, trainers to fight, and new mechanics to master. One of the more unusual elements are glowing Pokemon. These are randomly found in the overworld, making them stand out like a collectible. Since engaging this Pokemon can be a risky venture, we wanted to make it simple by explaining what they mean and whether or not you should fight them.
What Do Glowing Pokemon Mean in Pokemon Scarlet and Violet and Should You Battle Them
While you might think the bright light indicates a shiny, it actually means the Pokemon is Terastallized.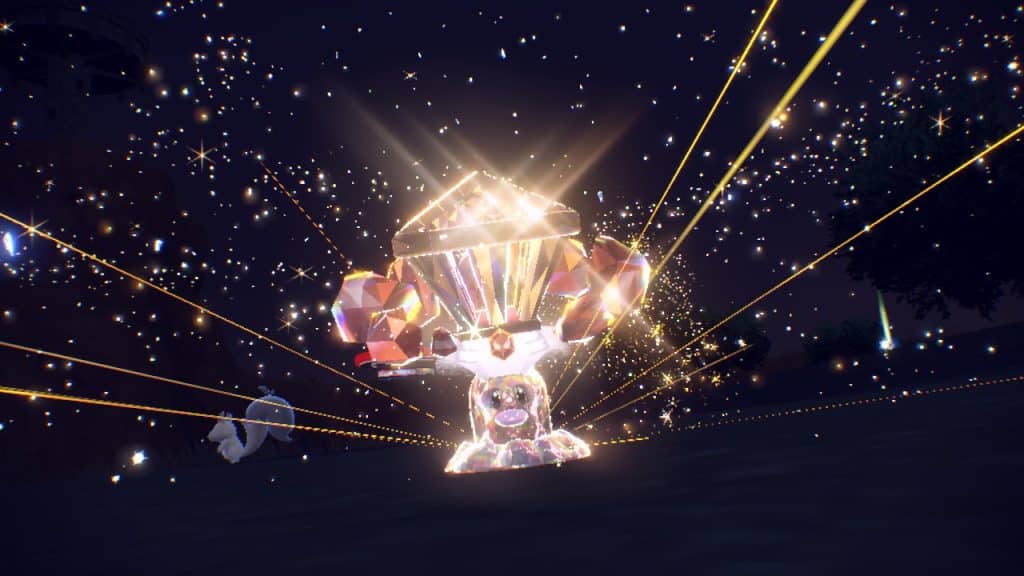 The best way to understand these fights is to think of them like hard mode. Not only will Tera Pokemon do additional damage, they can not be captured while Terastallized. To overcome this, you just need to deal significant damage to the Pokemon. Bringing them to critical levels will end the Terastallized form, making them an easy target to defeat or capture.
As for fighting them, that will come with time. It's advised to have an understanding of what Pokemon you're fighting, which you can zoom in with the left trigger, along with knowing what element it is. Please note, Terastallized Pokemon sometimes have a different element than their base form, so some might offer an unforeseen challenge.
Based off the fights we've encountered, the rewards for this seem to be the same as a normal Pokemon at the same level. That doesn't mean you shouldn't fight them, or bother capturing, just that they shouldn't be a concern if you're not looking for a challenge.