Maono launched their second Kickstarter campaign, this time for a new microphone, PD400X.
What makes this microphone stand out is the ability to use either USB or XLR through an audio interface to capture sound. Not only does this make for a fantastic tool for newcomers or anyone looking to get a mic that grows with their channel, it looks extremely clue due to its 3-in-1 knob, which switches between gain, microphone volume and monitor mix.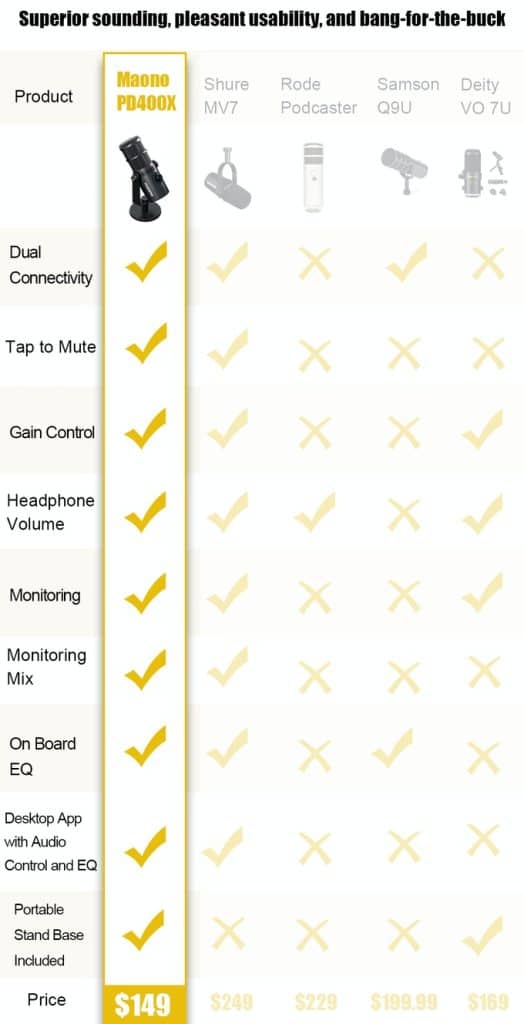 Along with the campaign, we also had the opportunity to check out PD400X, which you can find our official review here.
Those interested can currently purchase PD400X at the early bird pricing of $139, instead of the MSRP of $169. Once those sell out PD400X can still be purchased for $149, with the final rate being $159 for anyone who supports Maono during this campaign. Anyone who orders during this campaign is estimated to get their microphone sometime in Oct. 2022.