For the most part gaming comes down to a couple product categories. There are so many options for headphones it made sense to consider it separate, just like each console and PC have their own unique considerations as well. But, beyond this there are so many other things that can enhance the gaming experience. While some of these options appeared in other categories, we wanted to highlight certain things with technology specifically. So, let's get into our holiday gift guide for tech.
Holiday Gift Guide 2021 – Tech
XGIMI Halo+
COVID-19 reminded a lot of people about the importance of family/friends. There was a massive increase in projector sales and interest in things that allowed people to get together, while also safe. Even though it isn't XGIMI's top of the line offering, Halo+ is a fantastic portable projector that offers a lot in a small package.
Even though this was a rather quick revision to their popular Halo projector, XGIMI improved a lot. Their Horizon series brought welcome changes, like auto keystone correction, quick boot and other quality of life features that make it well worth the additional cost. From there, Halo+ delivers a nice experience without taking up a lot of space or requiring much effort.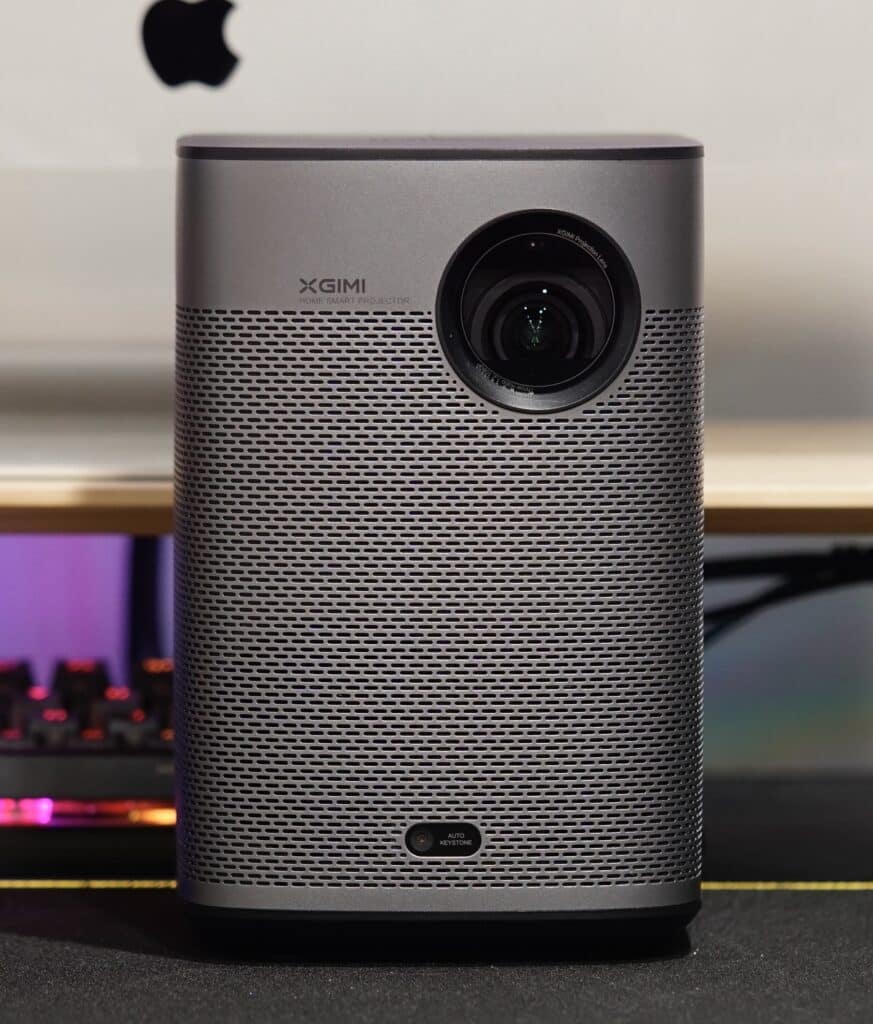 To be perfectly honest, I could take Halo+, my Nintendo Switch and be ready to face my friends in a couple minutes. The battery powered design makes it extremely easy to put anywhere, with the universal connections simplifying set up. Those who want to get the most out of their experience can further supplement this with a Bluetooth speaker or wired option. It checks most boxes, while also including Android TV for a package that can easily justify the investment.
XGIMI Horizon Pro
Where Halo+'s biggest advantage is portability, Horizon Pro offers picture quality. It's clear looking at them both side by side, Horizon Pro is simply brighter and sharper, with one of the coolest remotes on the market. But the big thing isn't just that it's better, it's really the perfect addition to the new consoles.
With players eagerly awaiting Black Friday deals, weighing their options, and checking out every possible option, it's a worthwhile consideration. Not only is it much smaller than what you might think when someone says projector, but it also delivers most of the latest features to really deliver a great PlayStation 5, Switch, Xbox Series, or PC experience. Not only does it allow you to reclaim some of your houses, but it can also work into a number of setups for a cleaner or more simplified setup.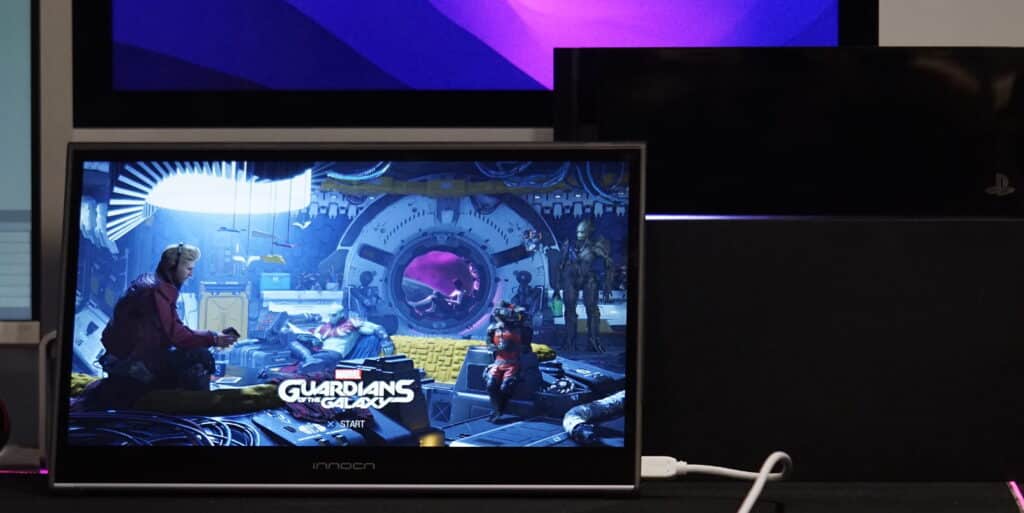 INNOCN Portable Monitor
Different setups will face different needs and considerations. In a small dorm, playing in an extremely bright room or limited space makes certain options a struggle. Sure, Aura can help with that, except it's good to have other options.
INNOCN's PF15-PRO is a great balance in terms of form and function. At 15.6″ it's going to match most larger laptops, with a huge increase in size for Switch and other devices. From there, the picture quality is solid, largely due to the high PPI, with a product that simply works. At home, it can effortlessly connect to a PC, Mac, or HDMI-based device, with the former two gaining a touchscreen tablet to work with. When out on the town, it can be used to supplement a content creator or that moment when you need to do a lot of work out of nowhere. Just boot it up and the built-in battery has you covered.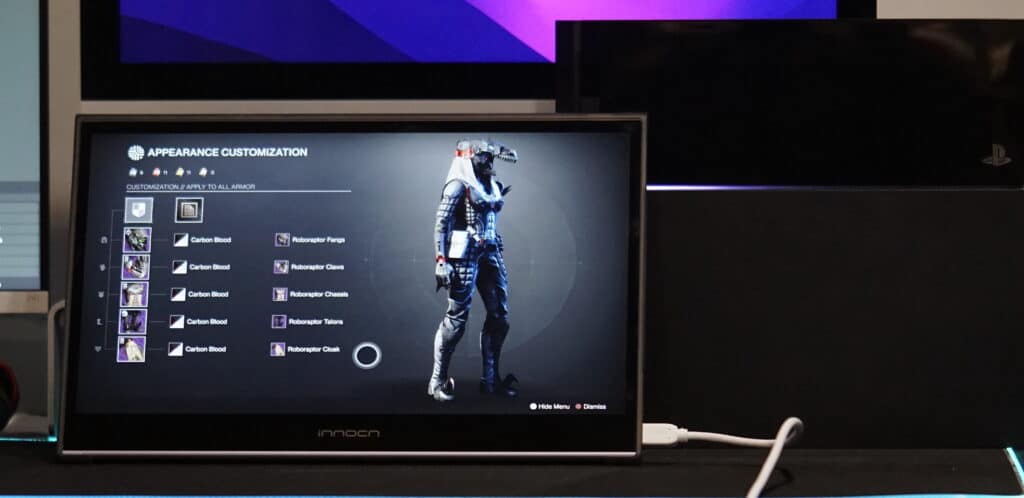 Their higher-end model, PU15-PRE, builds on this by offering impressive 4K OLED visuals. Now anyone who needs pinpoint color accuracy can do things on the go or just get a quick idea of how their content looks at the time. Even without that, it's a great way to improve on the idea behind Switch's recently released OLED revision. Now you have a bigger screen with the same color technology to truly enjoy what the little device has to offer.
And to make it easier, INNOCENT is offering discounts on both. INC20PF15 will give you $66 off PF15-PRO and PU15INNOCN is good for $80 off PU15-PRE.
CircuitMess STEM Box
When working at Best Buy I saw a lot of toys designed to get kids into Science, Technology, Engineering, and Mathematics (STEM). The most notable ones were from Kano, though they were far and few between. What stands out about CircuitMess is, instead of going down more traditional paths or offering their own overly elaborate spin on the concepts, they offer unique products that I could see a kid being excited to make.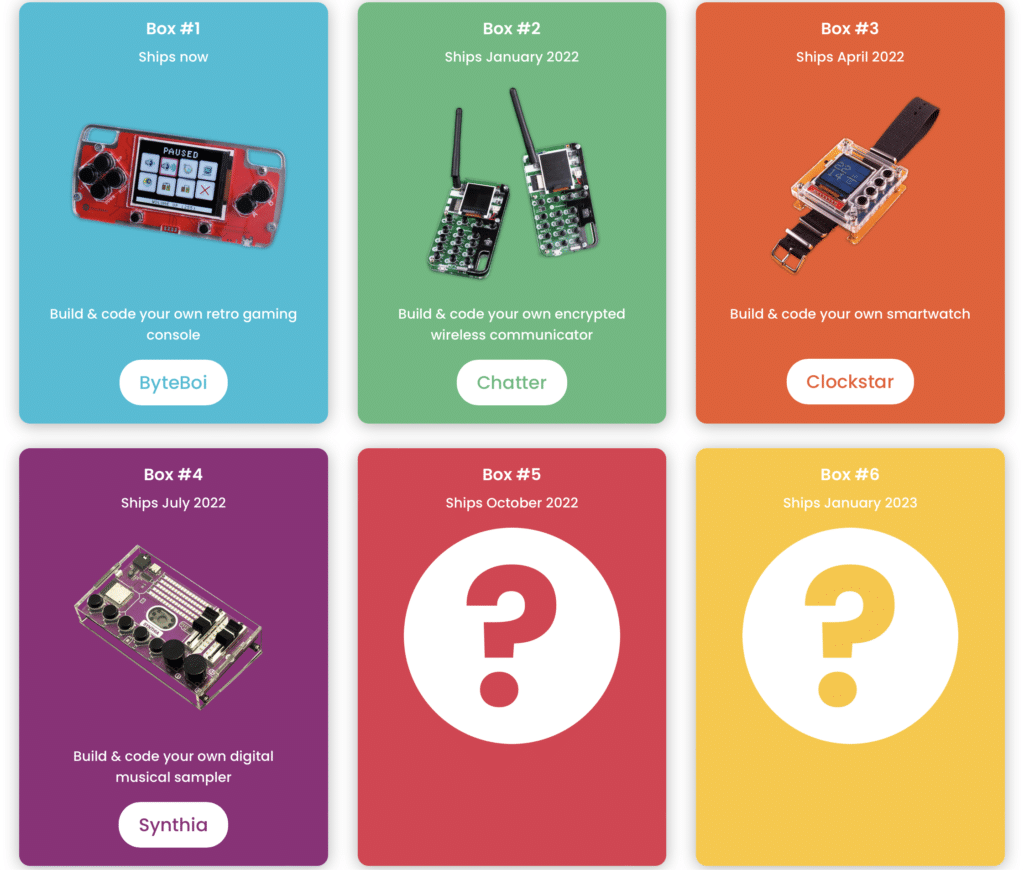 The first offering, ByteBoi, is a portable gaming system that can do some other neat things. In Jan. 2022 they will offer Chatter, a pair of wireless communication devices that essentially act as walkie-talkies. Apr. 2022 gives Clockstar, their take on a smartwatch. It shows time, mirrors notifications, plus a few other functions. Synthia is the last one currently revealed, the last two are a mystery, which is a digital music sampler. While it likely won't rival some of our suggestions in that category, it will likely act as a great introduction to the considerations that go into audio signals.
And, if none of those offerings interest you or this is secretly a project for parents, they're offering a Batmobile kit via Kickstarter. At the time of writing, there are still options with $70 off, which is a really good price for what looks to be a pretty sweet kit.
OneClock
As something of a contrast to practically every other offering mentioned, OneClock is built with simplicity in mind. It doesn't feature AI, wifi, streaming, the ability to play Destiny 2 off of it or even a snooze button. Instead, the team behind OneClock wanted to make a product that makes it easier to wake up.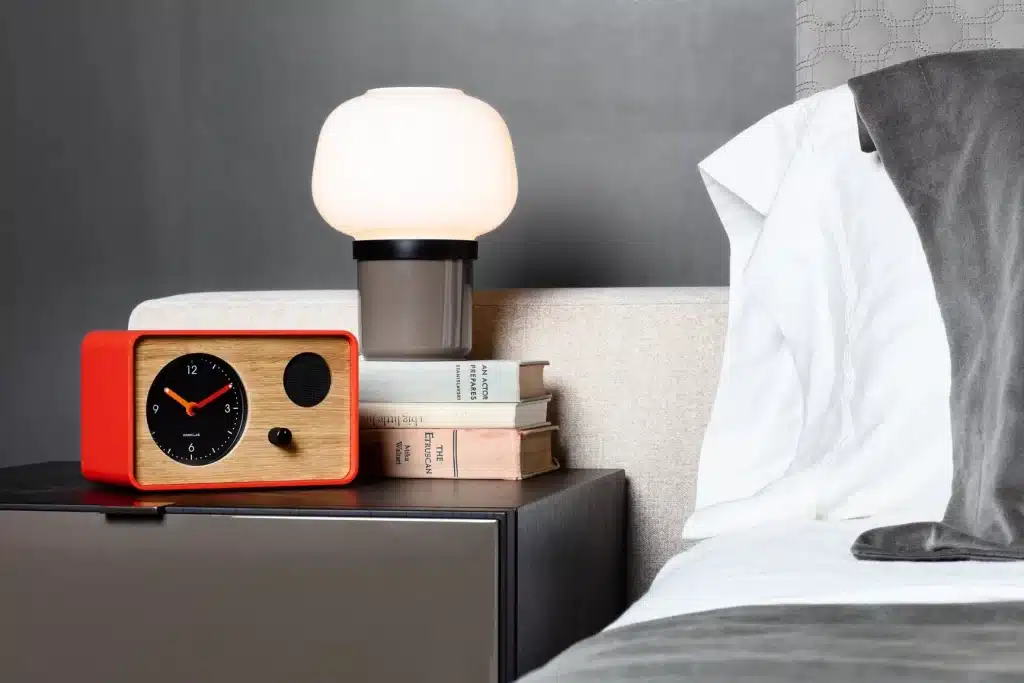 By eliminating some of the negatives, such as the consistent, soul-crushing sound that it's time for the day to begin, OneClock hopes to make the day easier to start and get through. With so many stressful, bright and interconnected items, we wanted to have one thing that takes us back to a simpler time with a clear benefit for practically anyone. Plus, with a 20-year warranty, it's clear this is one product designed to last.
Nanoleaf
Lighting is a big element of many gaming and home theater setups. Some people want to adopt bias lighting, various companies offer ways to illuminate practically any aspect of your desk, with Nanoleaf being perhaps one of the coolest options out there.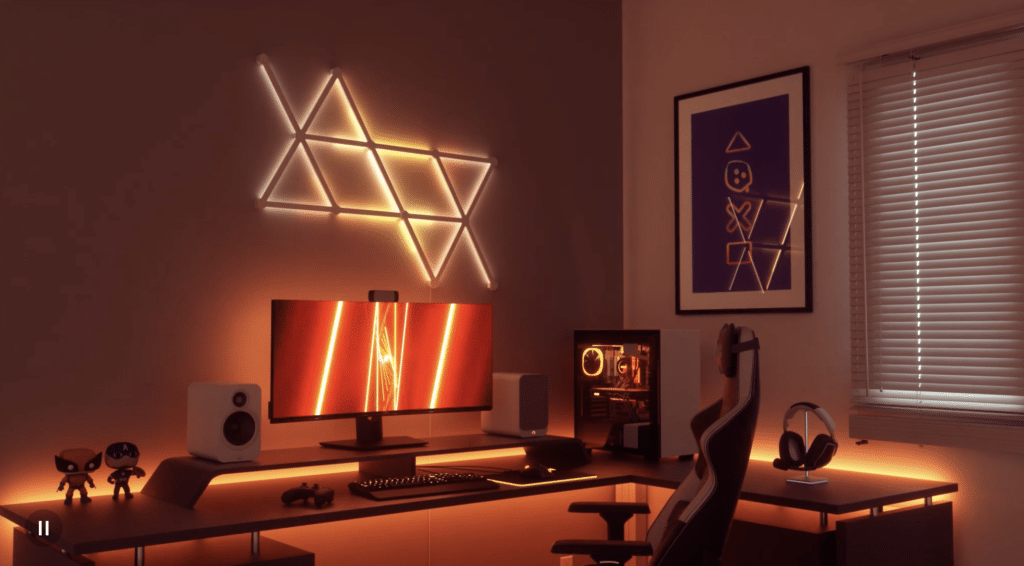 What Nanoleaf does is rather simple. Each light is a shape that connects to other blocks to form a wall of lights. With the proper planning, you can make a letter, cover a specific area, achieve the ideal effect, or even make a whale. It's a cool system, one that only has one downside, it can be hard to stop yourself from expanding.
Elgato HD60 S+
The downside to upgrading to PlayStation 5 or Xbox Series X is all the little, unexpected, things that arise. To get the most picture quality you're going to need a 4K set with good HDR and possibly a 120hz panel and HDMI 2.1 or an 8K set to hit the theoretical max these consoles offer. But, a lot of people don't consider things like a capture card.
These also have certain limitations, like HDR and 4K passthrough isn't present on many and there is still a way until HDMI 2.1 and other features are commonplace. Where the HD60 S+ comes ahead is being the sweet spot in terms of features and value.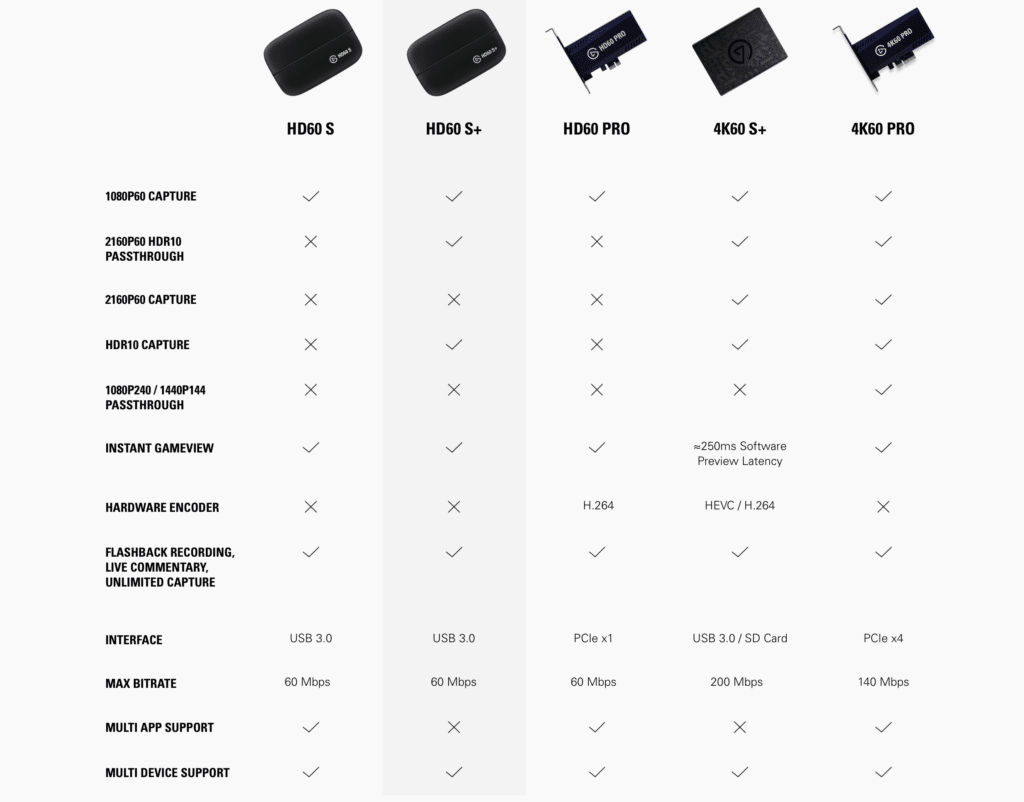 4K and HDR pass-through, with the ability to capture stunning videos in 1080. There is an upgraded model, 4K60 S+ that offers 4K capture, though still falls short in some areas and costs about twice as much. If nothing else, it's a great card to bridge the gap between now and better options in the future.
HyperX Streamer Starter Pack
Going all-in on something can be really difficult. Full streaming setup can easily run $600+, with even more required if you're missing a good computer or capture card. Some companies like Blue and HyperX make more affordable options perfect for newcomers, young kids, or someone who wants more without breaking the bank. This holiday season, the Streamer Starter Pack is an insane value. I wouldn't bite at MSRP, as that is basically just the two items at their normal price, but recently it hit $90 and the Black Friday price should be $80, which is like getting a headset for free with your microphone.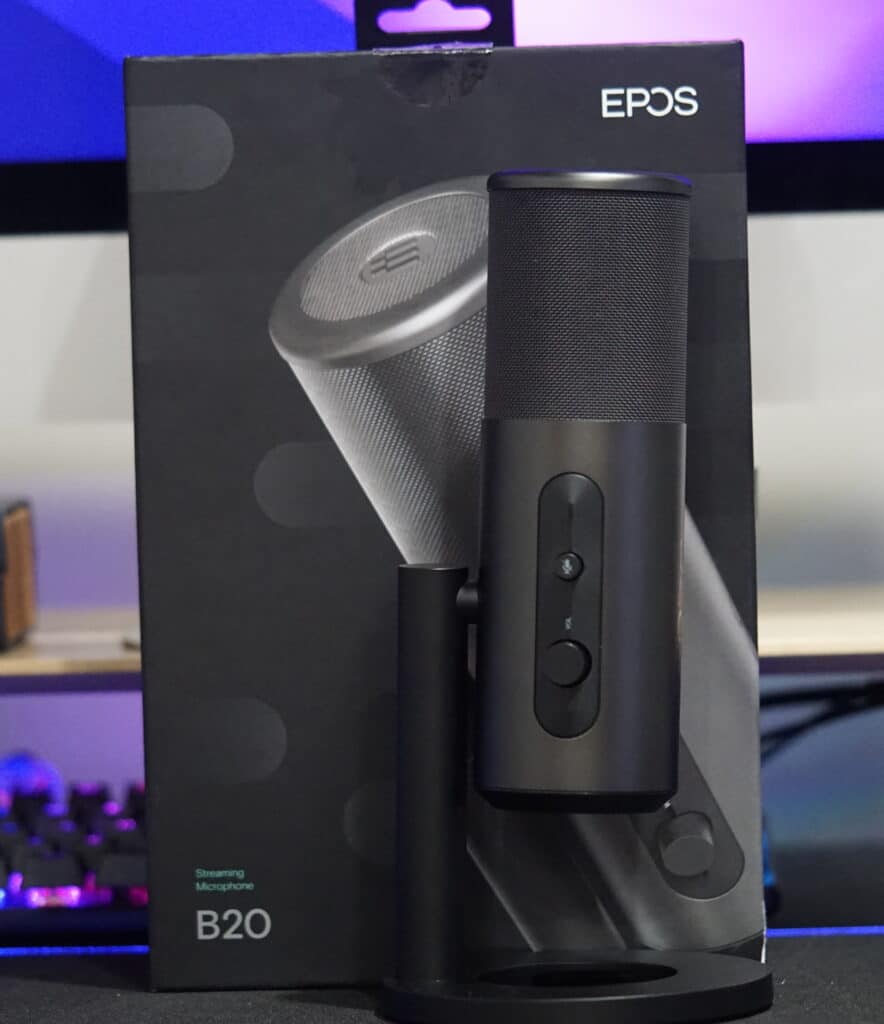 EPOS B20
Microphones are a little harder than headsets for a couple of reasons. You generally can't experience them before buying, it's a field people don't have as much experience with and a lot of considerations go into them. What I like about EPOS' B20 model is, in addition to covering all the main bases for a USB microphone, it looks extremely nice in most setups.
Maono MAONOCASTER Lite
As people get more into the world of podcasts, streaming and the like, audio interfaces become increasingly common. They're a handy device that interfaces with an XLR based microphone to give you more control over your source material. What stands out about the Maonocaster is its value and simplicity.
The small unit works with Mac, PC, interfaces easily with things like OBS, and even works in some capacity with the PlayStation 5. Not only does it grant access to better quality microphones, but it also features a good amount of controls and fun. Think of it more like a DJ control panel. There are options for sound effects, many of which are included, with countless ways to integrate them into a setup.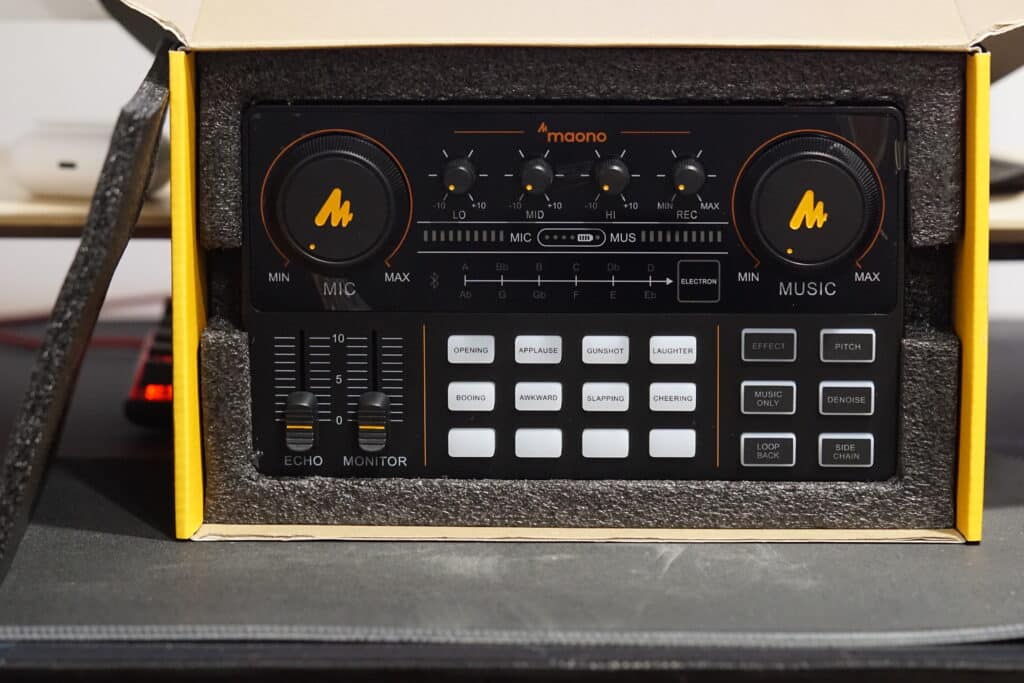 Maono also makes it easy to switch with a number of bundles. For $10 to $20 more you can add a basic microphone, which long term can be used for a second person. Perfect for a starter who can either move into a higher-end microphone or set up. Expect more information and greater insight when our review goes live later this week.
Boom Mic Arm
A boom mic arm is an amazing companion to any upcoming streaming setup. Even though there are cheaper options, like one of our writers uses this one from InnoGear, there are different considerations. For example, NXZT, Blue, and Elgato both offer studier construction and hide the cables, making for a cleaner setup. In some cases, they can also be expanded for more versatility or just to account for different needs. This isn't to say you should just buy the best looking one, just that you should consider the pros and cons before adding one, as even a lackluster one really cleans up your desk.