Colt has a number of costumes and unlockable items in Deathloop, but they're not initially available. Keen players might've noticed Deathloop notes they unlock after finishing The Longest Day lead, but it's both easy to miss and simple to overlook. To make it easier, we made a simple guide so you can know both what to do, what you get, and even unlock your first costume.
How to Access DLC in Deathloop:
Finish The Longest Day
As the name suggests, The Longest Day lasts a bit longer than you might think. Without spoiling the introduction to Deathloop, The Longest Day ends after you obtain the LPP from your apartment. This is a story event that takes place after about five or six runs, your third reset, and is telegraphed clearly. Those on PlayStation 5 will have an activity tracker that shows how close you're to the end, with, I believe, 86 percent being the last amount before finishing. After finishing the quest you'll unlock the trophy Welcome to Blackreef, indicating the tutorial is over and you can access DLC.
Selecting Costumes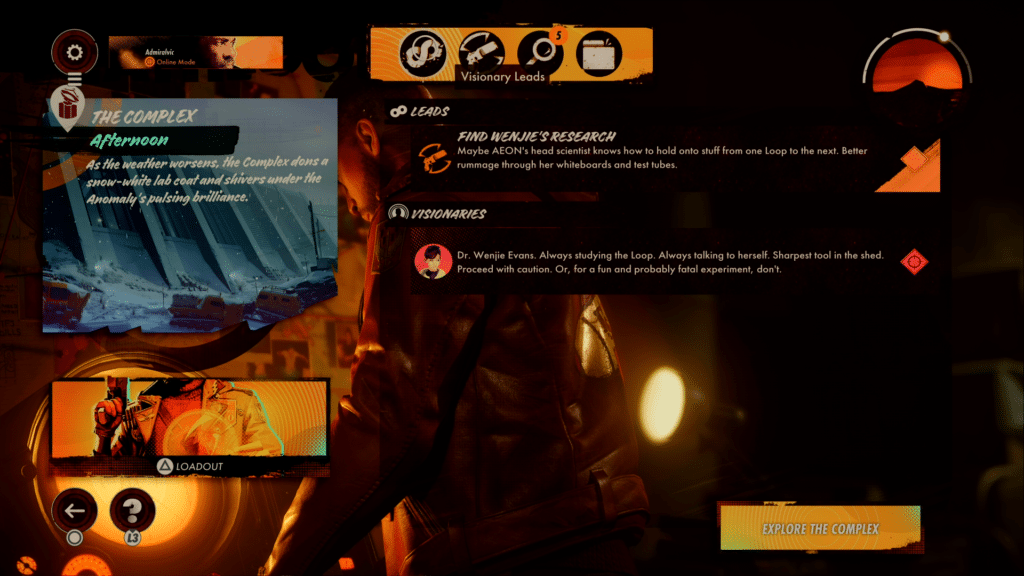 The option to change costumes is actually somewhat well hidden. First, you need to select loadout on the main screen.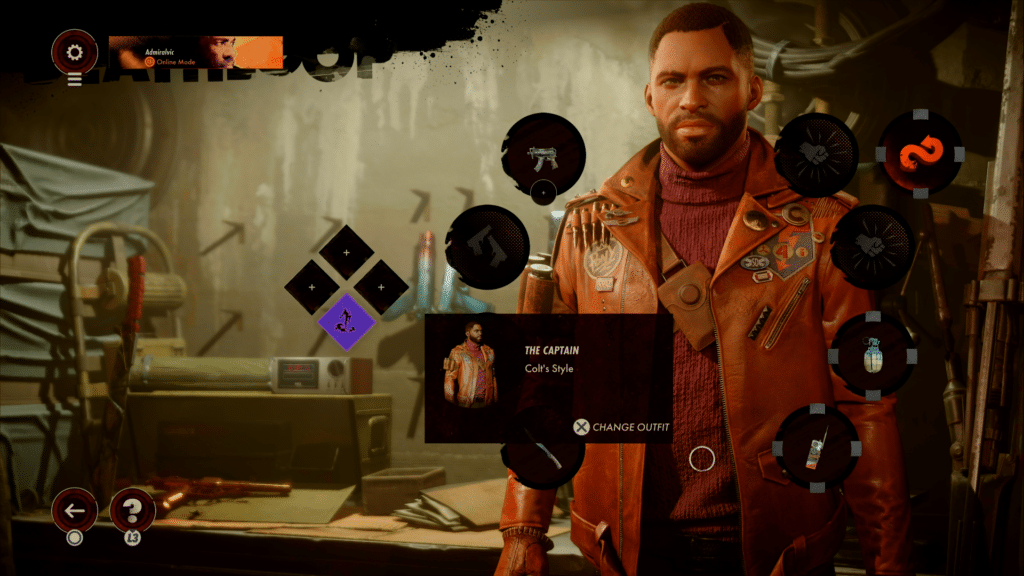 Move your cursor over to Colt and an option to change outfit should appear when it's hovering over his body. Please note, the option will not appear if it's over his head, arms or really anywhere that isn't the middle of the screen. It's also possible to view this menu before finishing The Longest Day but no costumes should be selectable.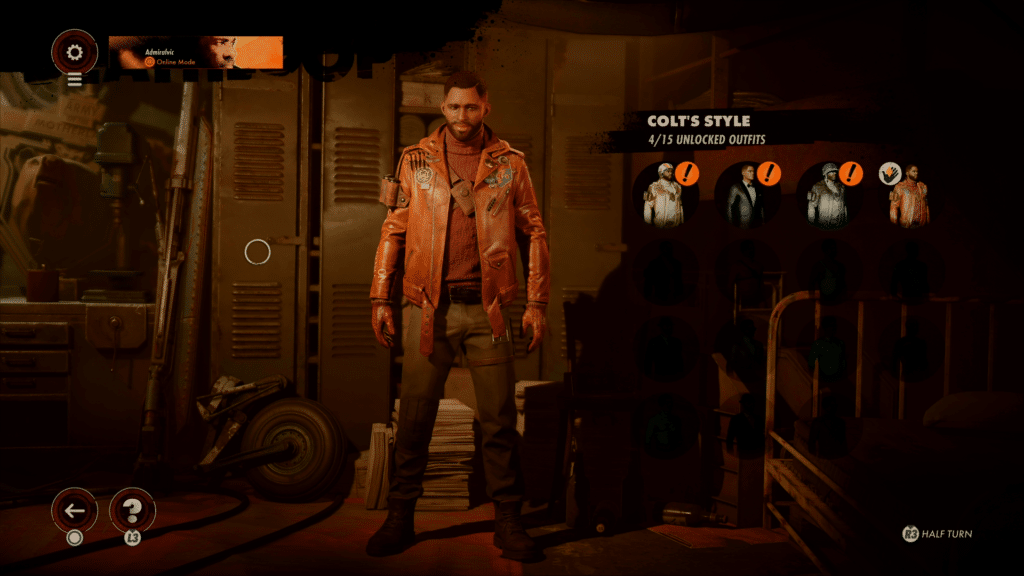 Depending on what you have unlocked, a variety of options will appear here. Everyone will start with "The Captain" costume, with the other ones unlocked in a variety of different ways. Since we're talking about DLC costumes, I personally have three unlocked.
The first costume, Storm Rider, is unique to those who pre-ordered Deathloop. The next dapper option, Party Crasher, is part of Deathloop's deluxe edition. Finally, Eternalist is a special costume given to anyone who signs up for Arkane Outsider.
To become an Arkane Outsider, simply head to Deathloop's official website and you should see a notification about it. Either make or sign in to your Bethesda account, link it with your platform of choice, and agree to accept marketing e-mails. After that, you should get the costume, the Ever After gun and an art book. Following that you can cancel at any time.
Selecting Weapons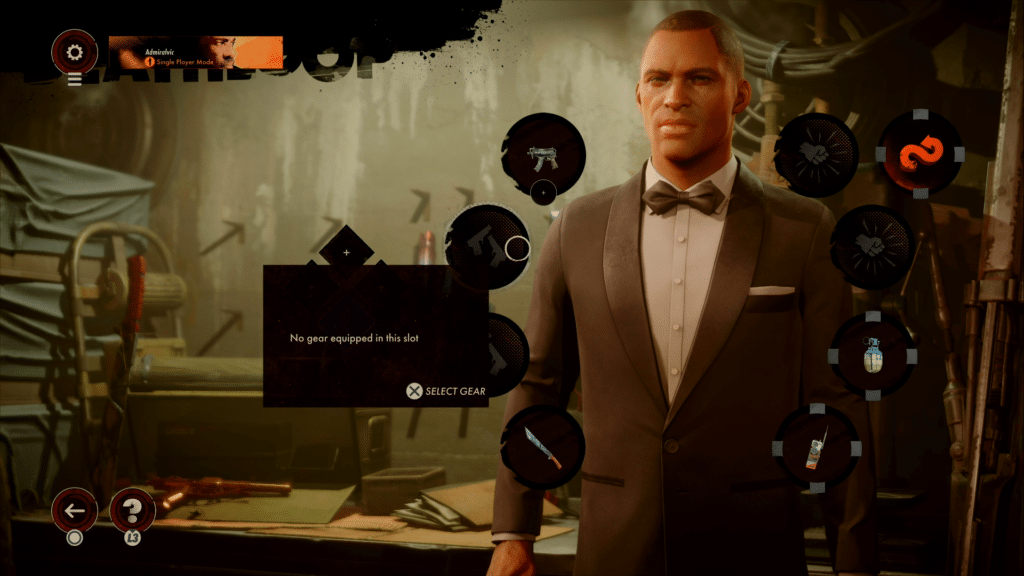 Unlike costumes, unique weapons actually give you a special version of the weapon in your inventory. These can be selected by simply clicking your weapon slot and selecting the weapon you want.
Similar to costumes, I had three unique guns and a special machete waiting for me to use. Eat The Rich Tribunal is part of the Deluxe Edition and, as mentioned above, Ever After Strelak Verso is free to anyone who signs up for Arkane Outsider. As for Transtar Trencher Vopat Trencher and the Royal Protector Machete, they're both exclusive to PlayStation 5 and given with the Deluxe Edition and pre-order respectively.
Selecting Trinkets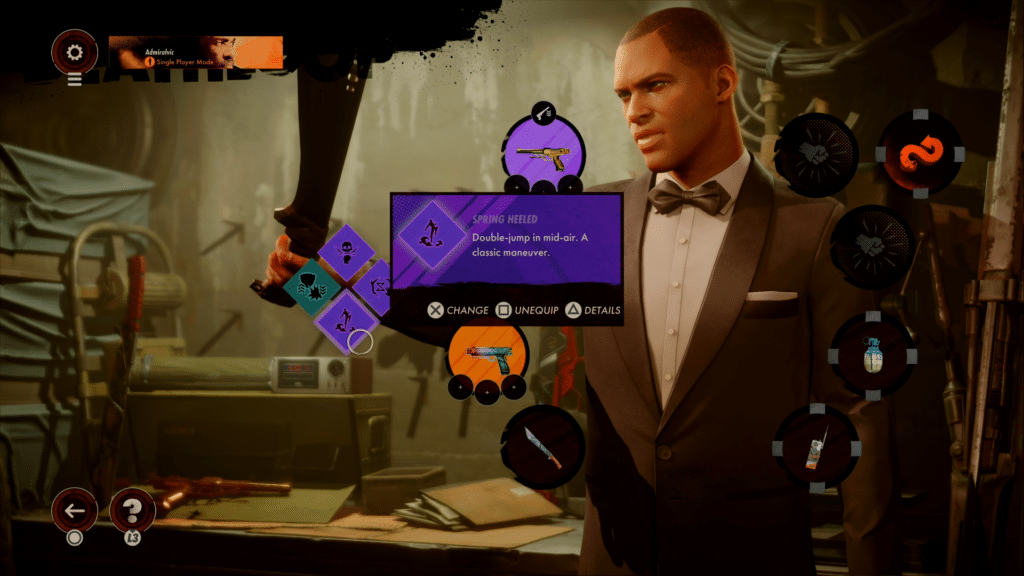 In addition to the aforementioned stuff, players are also given a couple of trinkets to start. These are the diamond-shaped objects to the left of Colt. Click that and you should find a listing of various perks you can use with Colt.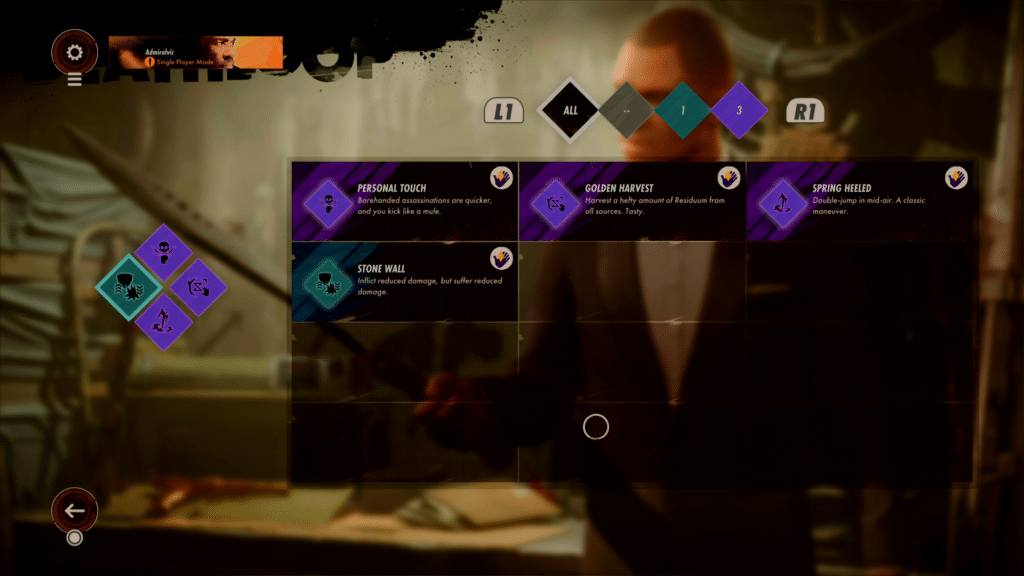 Unfortunately, I could not find anything that confirms which one is pre-order or which ones are unique to the Deluxe Edition, but you can find all three above. As for Spring Heeled, that is found early in your adventure.
Changing Julianna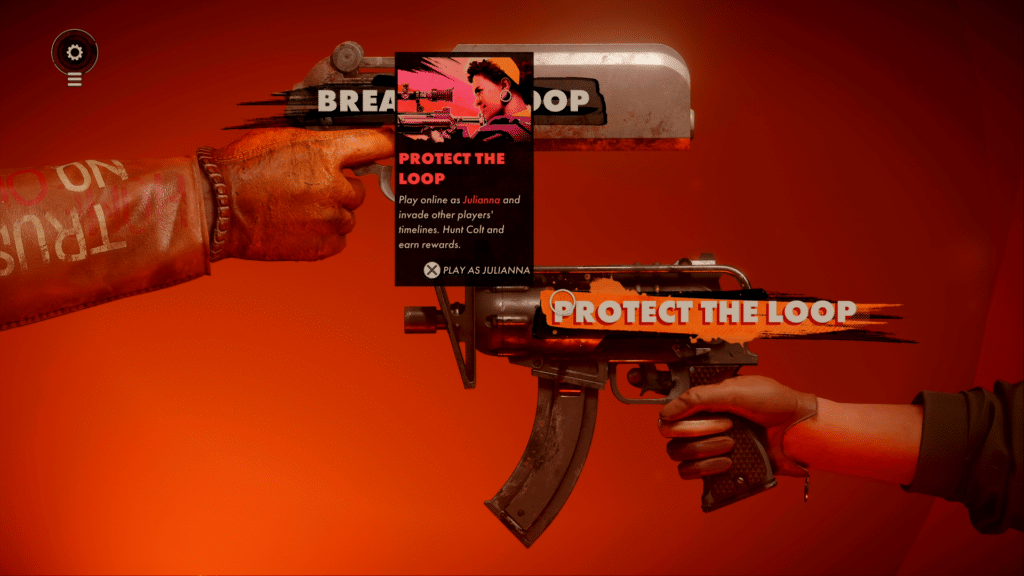 At this point, you'll also gain the option to Protect the Loop on the title screen. This will enable playing as Julianna. After selecting this mode, there will be a brief introduction, followed by going to the traditional menu.
For Julianna, you start with The Archivist costume, with Sharp Shooter being another costume exclusive to the Deluxe Edition.
Likewise, she also gets a couple of familiar and unique weapons as well. As we mentioned with Colt, Transtar Trencher Vopat Trencher and the Royal Protector Machete are both PlayStation 5 exclusive weapons that are given with the Deluxe Edition and pre-order respectively. The Deluxe Edition will also give players the .44 Karat Fourpounder. As for the other Fourpounder and MG-1 'Pepper Mill,' those should be default weapons players have access to with Julianna.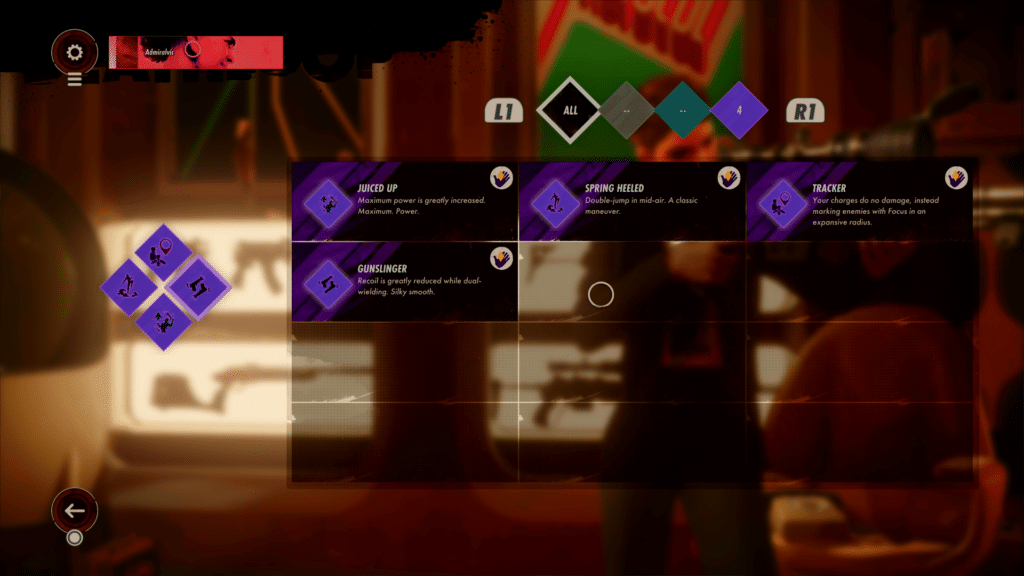 Similar to Colt, I could not find any confirmation on which trinkets are unique to pre-order or the Deluxe Edition, so this could be Julianna's default options or different versions of the aforementioned DLC trinkets.