As we are nearing the release of Tales of Arise for Xbox and PlayStation, Bandai Namco released today a playable demo
Tales of Arise demo will give players the opportunity to get to know the diverse cast of characters, intuitive combat, and captivating story. Additionally, players will have a chance to try out the new battle system, camping, cooking, and skits.
Fans who will be playing the demo will get the "Vacation Hootle" attachment that can be used when the full game launches on September 10, 2021, for PS5, PS4, Xbox Series, Xbox One, and PC via Steam.
Tales of ARISE carries the DNA of the much-loved Tales of franchise while also introducing an advanced "Atmospheric Shader" and evolved combat system that allow for a sense of spectacle and direct player feedback based upon their actions. The graphics, combat system, characters, and story all work together to present a vivid and realized world that will immerse players as they are transported to the many environments and biomes they will explore throughout their time with Tales of ARISE.
Additionally, Bandai Namco unveiled the Collaboration DLC Skins today which includes the following: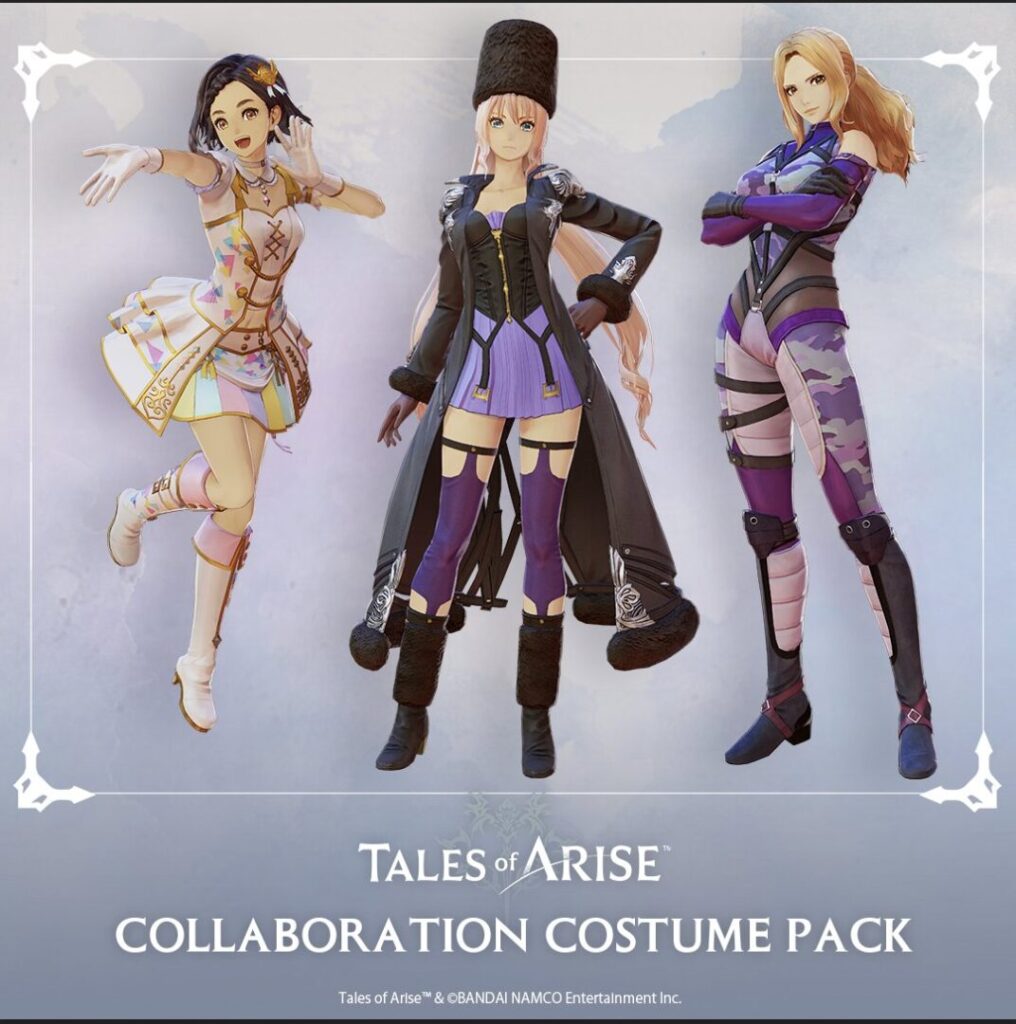 Code Vein's Mia's clothes for Shionne
THE iDOLM@STER: Starlit Season clothes for Rinwell
TEKKEN 7's Nina Williams' clothes for Kisara
Check out the Tales of Arise demo trailer below:
Tales of Arise will be available worldwide on September 10. Check back with us near the release date for our review coverage. Stay tuned.