The year is 2005. Gwen Stefani's "Hollaback Girl" was the most downloaded song of the year. The Star Wars Saga finally concluded with Star Wars Episode 3 – Revenge of the Sith. And on June 21st, we were introduced to Destroy All Humans! While the game was met with decent review scores in 2005, does it measure up when compared to today's standards?
Destroy All Humans! Humor Severely Dated
Pandemic Studios, who originally created Destroy All Humans! is no more, but Black Forest Games has done a phenomenal job remastering the 2005 comedy cult classic. What's incredibly refreshing, especially in today's highly sensitive culture, is that the studio decided to keep true to the source material.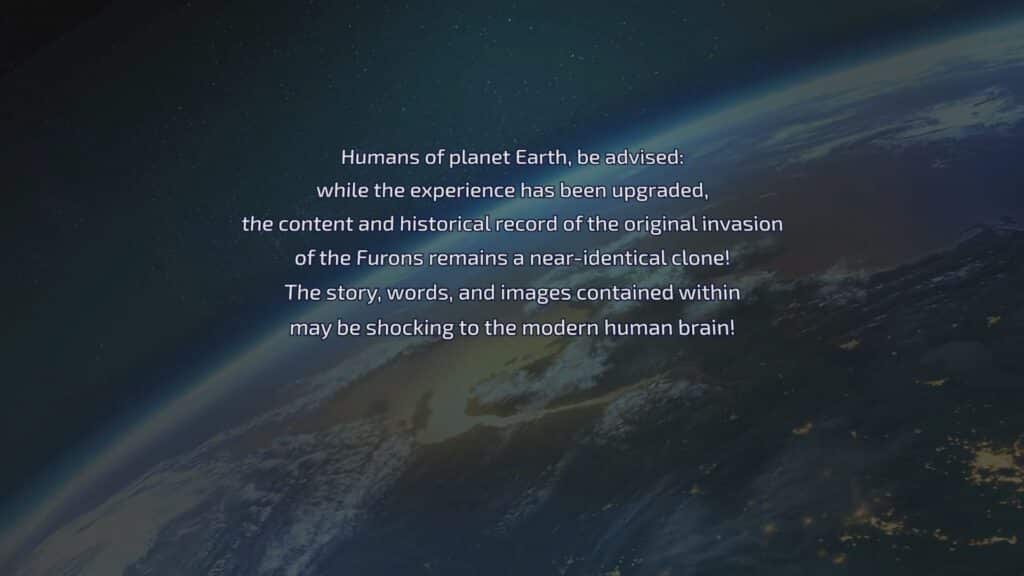 Now that could deter some modern gamers that are simply not able to sit back and laugh at how over the top offensive this game is. I mean there's literally a weapon called the Anal Probe.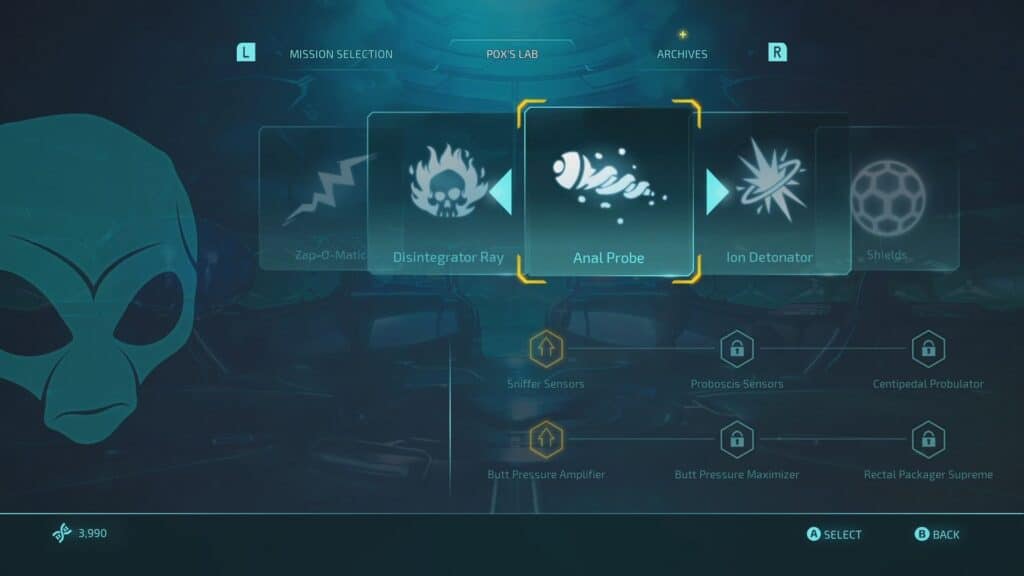 The decision to remaster Destroy All Humans initially happened around this time last year when the game was released on STEAM, PS4, and Xbox One. This year's port to the Switch is nearly identical to its more powerful counterparts.
Destroy All Humans! centers around the alien race known as the Furons. While it's not clearly stated, it seems this race of aliens may have lost their ability to reproduce. Instead, they clone themselves, but it turns out their DNA is breaking down with each new clone. Overlord Orthopox-13 has sent Crytosporidium-136 to a planet "seeded" with Furon DNA eons ago. Naturally, Crypto-136 is captured by the government and you play as Crypto-137 on a mission to save his predecessor.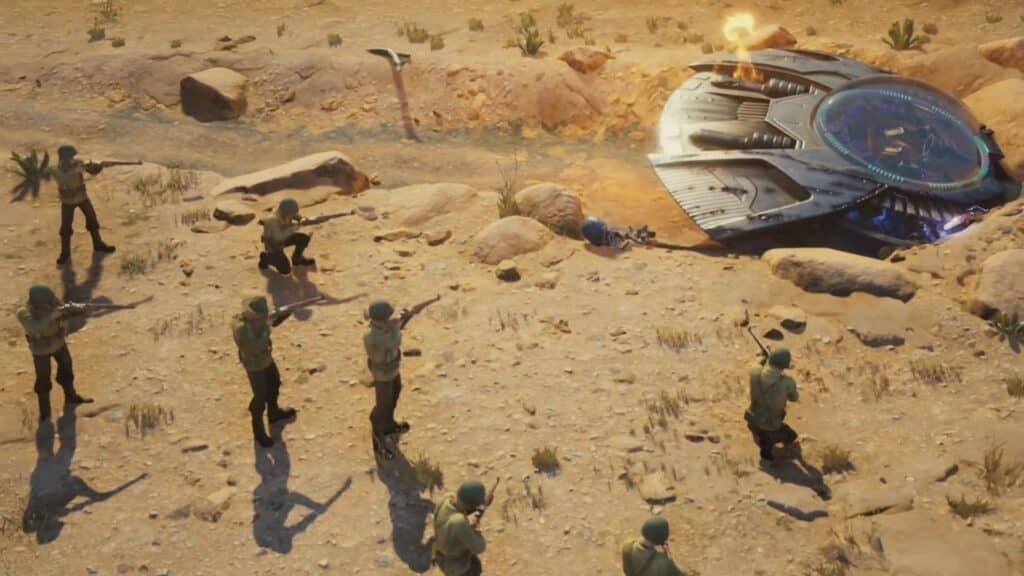 The plot was left simplistic for a reason, in 2005. Having a simple plot allows for plenty of ways to stitch together a story that lends itself well to this kind of semi-open world game. The problem is that the twenty-three short story missions quickly become repetitive. There are only six areas that you explore, and while each area can be revisited at any time there is little need to.
Granted, new challenges such as races, and rampages are unlocked for these areas as you progress. But the reward for completing these challenges is just DNA points, the in-game currency used to level up Crypto-137's weapons, armor, and ship. You can easily farm these points by harvesting human brains in any of the six areas making the challenges completely unnecessary.
Complete Graphical Overhaul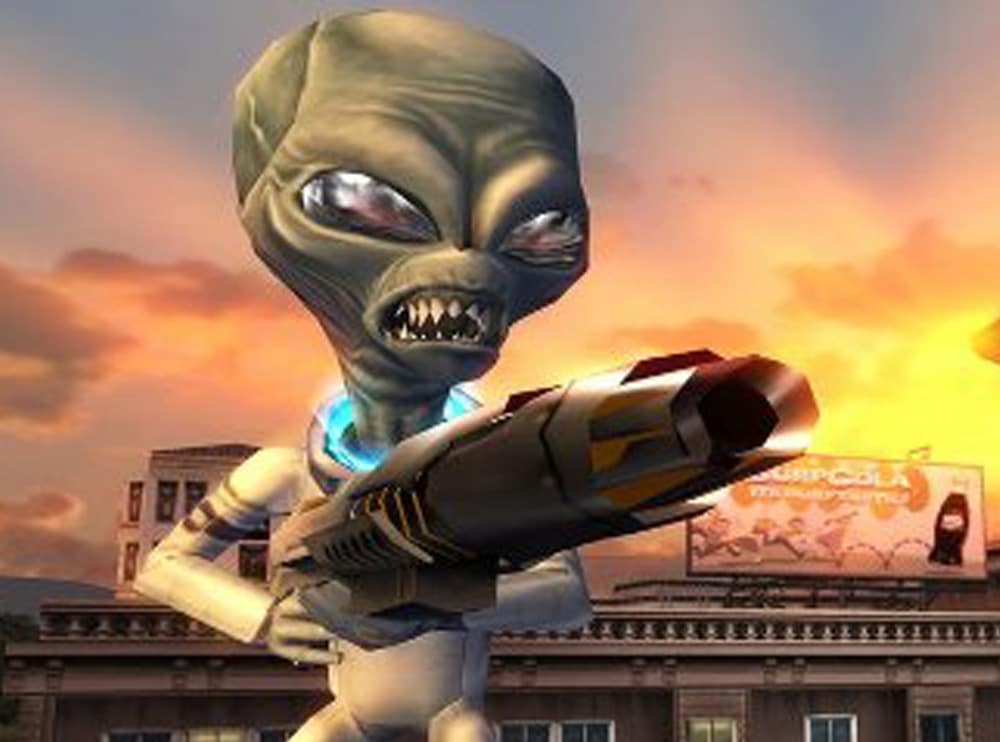 The graphical upgrades from the 2005 version are a sight to behold. I would love to see this studio take on more remasters (for the love of all things holy, remaster Legacy of Kain). The game looks like how I remember it from sixteen years ago, even if that's not how it actually looked.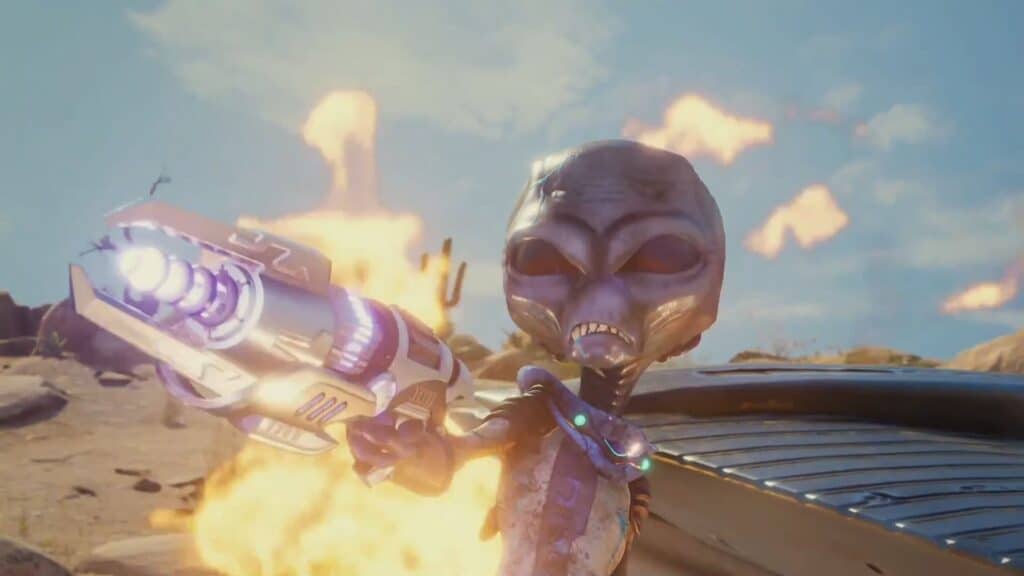 Not Optimized for the Switch
Full disclaimer, I am not a video game developer and know nothing about developing a video game. I understand that making video games is hard. Destroy All Humans! released last year on PC and console and since this is a direct port from that version of the game, there were times that the Switch had trouble keeping up. Another mechanic that didn't fair very well was the controls. When playing in hand-held mode, I had a hard time aiming and controlling the ship. The lock-on feature did come in handy and kept the combat scenarios playable. But more often than not, I found myself waiting until I could dock my Switch and play with the Pro controller.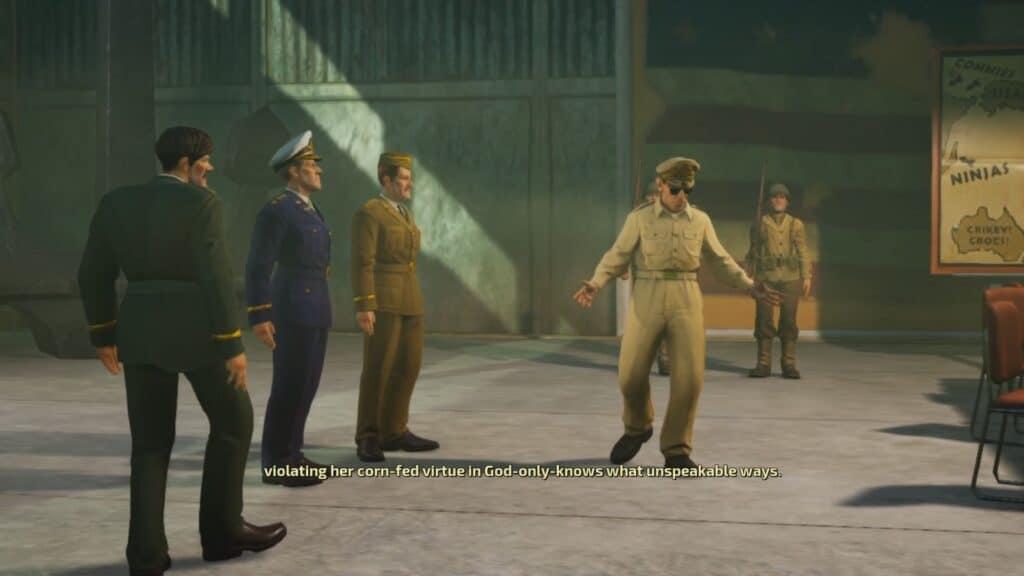 Destroy All Humans! Review Verdict
If you can look past the blatant misogyny, toilet humor, repetitive nature, and wonky camera controls, then maybe you can enjoy this game. Here's the thing, having to Destroy All Humans! on the Nintendo Switch is good for one reason: being able to play a dumb action game wherever and whenever you please. Otherwise, it's just much better on a PC or console. The final nail in the coffin here is the price tag. I understand that in 2005 this game was considered a Triple-A title, but that's simply not the case here. And yes, it does cost money for a studio to remaster these kinds of games, this one however is simply not worth the hefty $39.99 price tag.
[Editor's Note: Destroy All Humans! was reviewed on Nintendo Switch and a copy was provided to us for review purposes.]