Square Enix announced at today's pre-launch celebration that the highly anticipated Final Fantasy XVI will launch on June 12 for PlayStation 5 at 1 AM PT.
Final Fantasy XVI demo features the prologue content and special battle demo
The much-awaited demo will allow players to start a new game of Final Fantasy XVI and play through the prologue portion, which is about worth of two hours of gameplay. As soon as the prologue content is cleared, players can play through the special battle demo, allowing players to experience the intense action gameplay of Clive and the select Eikonic abilities.
Players playing the demo will be pleased to hear that the prologue portion of the demo can be carried over to the full game when it launches on June 22. However, the battle demo progress will not be able to transfer their progress.
If you are residing outside of the United States, here are the times where the demo will be available
Final Fantasy XVI Demo Global Launch Timing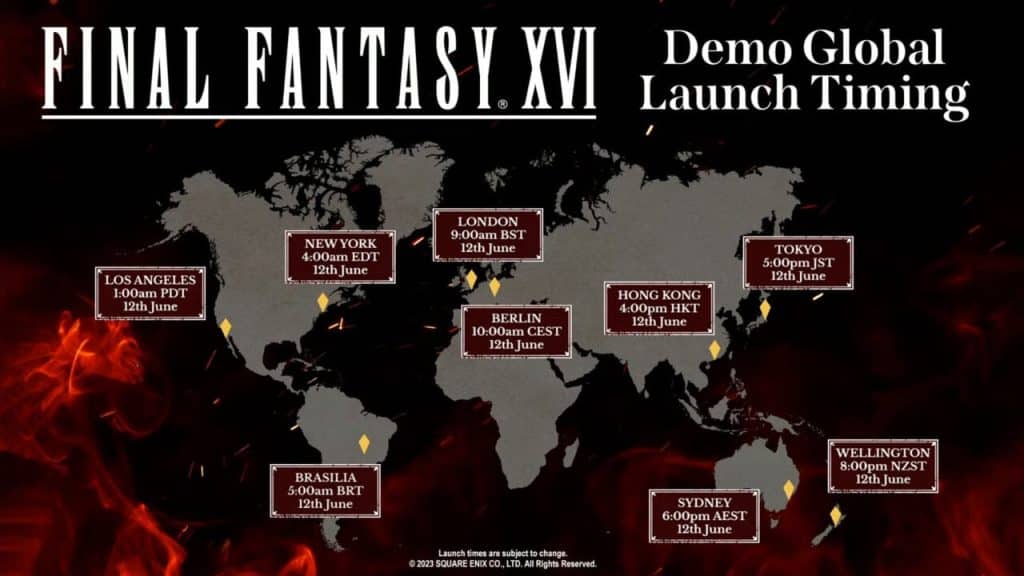 Final Fantasy XVI will be available exclusively for PlayStation 5 on June 22.
Check out the newest trailer below: