MY.GAMES and Strictly Limited Games have teamed up to create multiple physical edition for Blast Brigade vs. The Evil Legion of Dr. Cread.
Starting Mar. 4 at 7 p.m. EST/4 p.m. PST players will be able to preorder the limited edition, or special limited edition of Blast Brigade vs. The Evil Legion of Dr. Cread. The standard limited edition will cost $29.99 and includes a case, game, and manual. PlayStation 4/5 copies will be limited to 1,000, with Switch being limited to 3,000.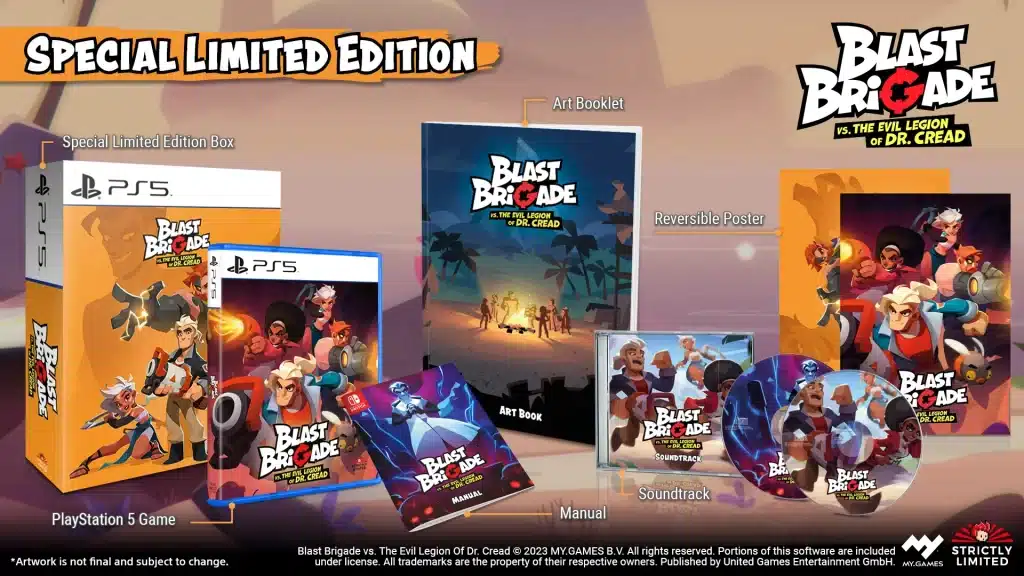 Anyone looking for a bit more can step up to the special limited edition. In addition to the previous content, players will also receive the OST, art booklet, reversible poster in a special box. These will be a bit more limited at 500 for PlayStation 4/5, and 2,000 on Nintendo Switch. It will also cost slightly more at $49.99.
Like most campaigns there is also a limited edition art card available. It features the same design as the packaging, costs $9.99, and is limited to 99.