XGIMI announced MoGo 2 Pro, a revision to their popular entry level projector.
Since MoGo Pro was the oldest product in XGIMI's line, MoGo 2 Pro will feature a number of improvements over the original. The biggest is the newly added Intelligent Screen Adaption (ISA) 2.0.
What ISA 2.0 brings to MoGo 2 Pro is pretty simple. The original version added features like Auto Keystone Correction, Seamless Auto Focus and Intelligent Eye Protection to their projectors like Halo+, or the Horizon series. With version 2.0, XGIMI is able to deliver these functions faster, and without interrupting projection, though a custom-developed 3D ToF module.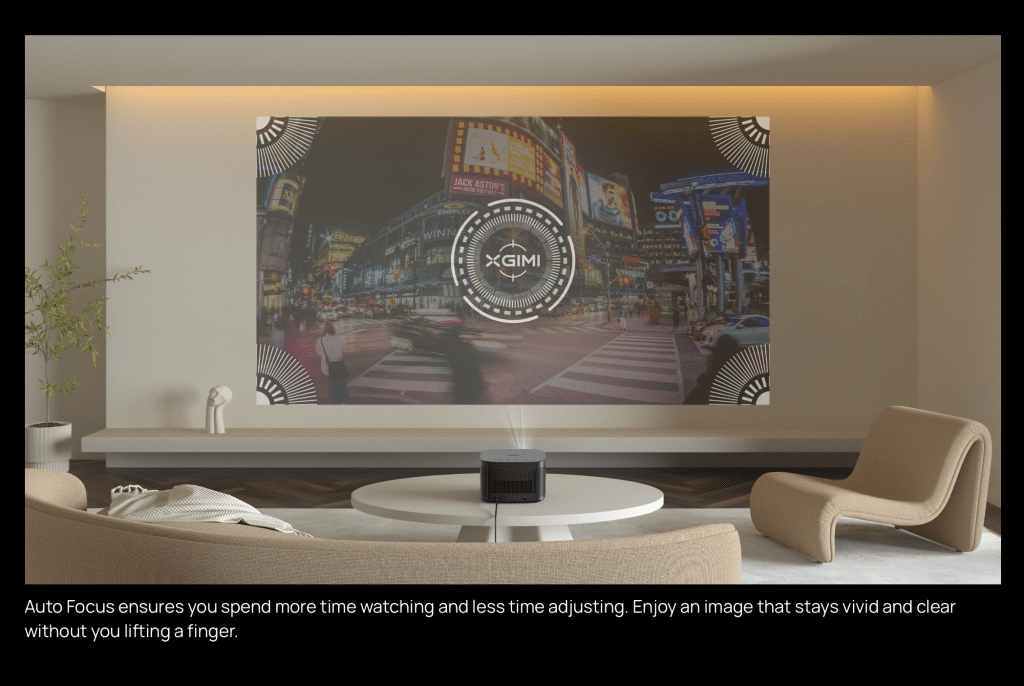 We reached out to an XGIMI spokesperson, who confirmed the feature should eliminate the calibration screen, like the one pictured above, improving usability. Not only does this mean you should be able to enjoy your projector a minute or so sooner, it makes calibrating during a show, or game, less intrusive than previous models.
In addition to ISA 2.0, MoGo 2 Pro can hit up to 200 inches, boasts 350 ISO lumens, 1080p resolution, and HDR 10 support in a 2.2 package. This makes for a powerful upgrade, one that will likely have a strong impact on their more advanced units sometime in the future.
Release date and pricing were not revealed at this time, but XGIMI confirmed CES attendees will be able to experience ISA 2.0 first hand.