For years players have hoped Remedy Entertainment's critically-acclaimed title, Alan Wake, would eventually get a follow-up. With Control offering a peek into its future, these hopes continued to grow, but not without newcomers wondering what the story is. With the original being an Xbox/PC exclusive, many were disappointed they couldn't experience the story, but that is about to change. With Alan Wake Remastered finally out and available for PlayStation devices, does the classic hold up, or was it only good for its time?
Alan Wake Remastered is the same exact game that debuted on Xbox 360 several years ago with the addition of all previously released downloadable content. For newcomers, Alan Wake Remastered follows the story of Alan, a famous writer who goes on vacation with his wife Alice in the town of Bright Falls. With what Alan and Alice thought will be a nice change of pace for their normally busy lives, Alice's sudden disappearance makes things complicated for Alan. As he sets out on a supernatural journey to find Alice, Alan will dive into a battle between light and dark as the novel that he writes comes true to life with some sort of connection to the present. You will be able to delve into the psychosis of Alan through the six exciting episodes of the game. For a better understanding of what transpired before the start of the game, I suggest watching the Bright Falls live-action short on YouTube.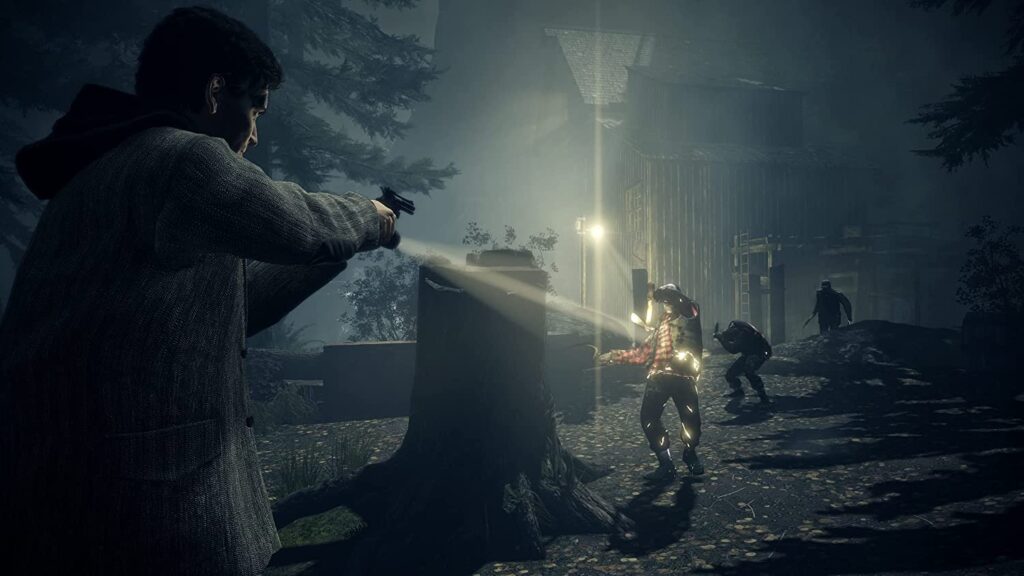 As Alan struggles to fight the darkness, he will go through a perilous journey where all he will rely on is his gun and a flashlight. For a game that is a decade old, the controls can be quite easy to grasp. The mechanics in taking down creatures or enemies with a flashlight is an important tool in the game as it makes the shadow creatures in the game vulnerable and slows them down for a gun kill. At this time of age, the combat in Alan Wake is still exemplary and is the main highlight of the game.
Going through the six episodes of Alan Wake can take you over 10 hours of gameplay. Aside from going through the story, there are collectibles such as hidden manuscripts, television sets, and weapon caches that can be obtained in the game. These collectibles will further expand the lore and make you gain a better understanding of the story. Exploration is also a big thing in the game as you get to explore Bright Falls but don't expect it to be open-world. As you go through the dark woods finding out a way, expect to get spooked at times.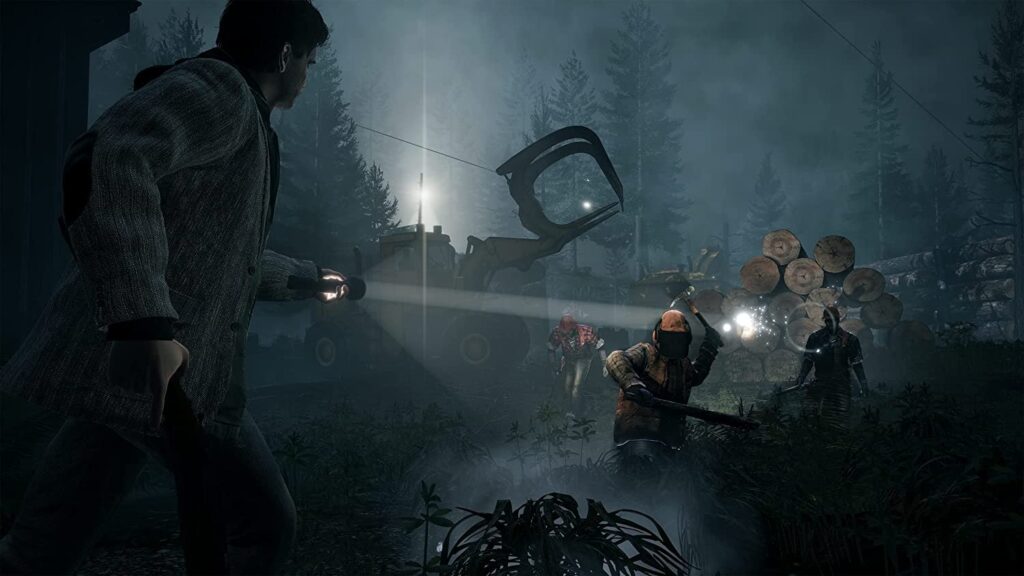 When Alan Wake first debuted on Xbox 360, it was one of the prettiest games I've played. With the remastered version now available, the graphics have been enhanced to a point that the textures are more polished, environments are more detailed, the visuals are more solid and vivid throughout. While the game is not a complete remake and simply a remaster, there are rough edges at times but the game still looks impressive nevertheless.
In terms of performance, the game runs solid on PlayStation 5. There are fewer texture pop-ins that I've noticed compared to the original version. For anyone who has played the PC version, the performance is on par with the PS5 version, which means the remaster could simply be a port. Nevertheless, if you have not played or have seen Alan Wake before from ten years ago, the amount of detail and visuals the game will offer will astound you, especially in 4K. What still bothers me up to this point is the facial movements that don't quite match up with the voices.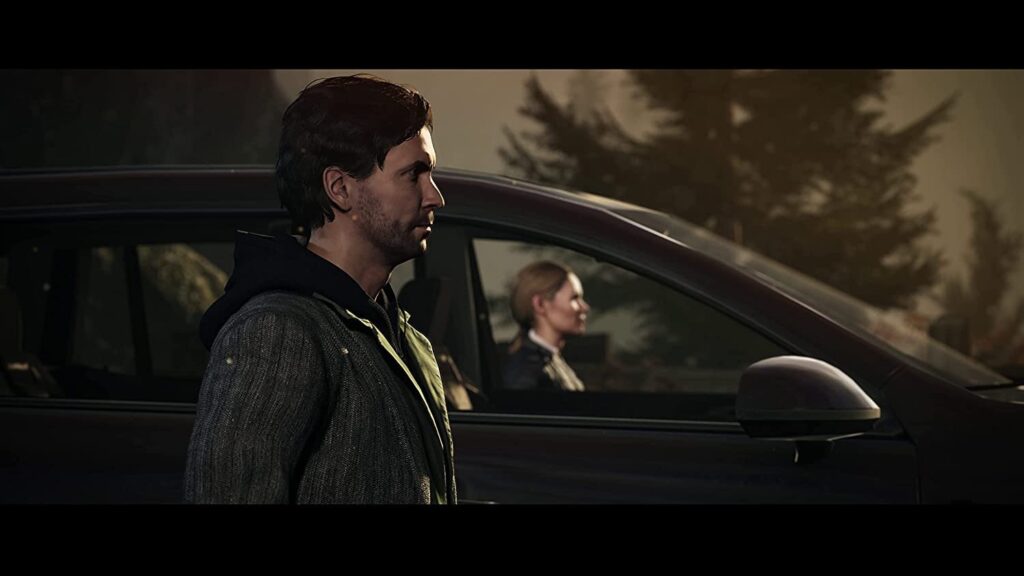 After going through the six episodes, there is two downloadable content that further expands the story of the game and that's with The Signal and The Writer DLCs. Both DLC packs are worth playing as it gives more of what everyone has loved in the game – exemplary writing and storytelling. If there's one thing missing about the whole Alan Wake Remaster package, that would be Alan Wake's Nightmare, which was a standalone spin-off.
Alan Wake Remastered Review Verdict
Alan Wake Remastered does a good job standing the test of time. While combat has aged a little bit, Remedy Entertainment's exemplary storytelling will keep you interested. For these reasons and more it's easy to suggest Alan Wake Remastered to fans and newcomers alike. Especially with Remedy Entertainment looking to expand this world and it's important to know how things began.
[Editor's Note: Alan Wake Remastered was reviewed on PlayStation 5 and a copy was provided to us for review purposes.]