Popular online retailer Rakuten listed Alan Wake Remastered for PlayStation 4/5 and Xbox Series, with a release date of Oct. 5, 2021.
Following the listing, Daniel Ahmad, occasional leaker and senior analyst at Niko Partners, revealed Alan Wake Remastered will be revealed sometime this week. While many expected this to mean it would appear during the PlayStation Showcase, Andy Robinson, Video Games Chronicle editor, replied to a tweet questioning that.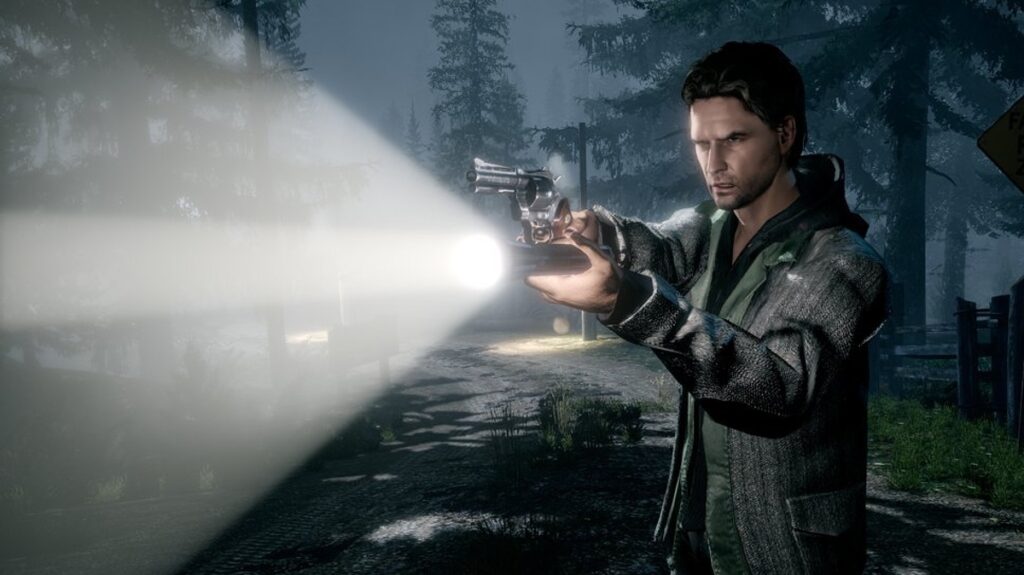 If that wasn't enough, Nintendo Pal reported that sources close to them revealed a number of interesting things about the potential upcoming remaster. According to Nintendo Pal, Alan Wake Remastered will use the Northlight Engine like Control, has 60 FPS and PlayStation 5, Xbox Series and PC will benefit from ray-tracing based reflections. As for older systems, there will be improved resolution and other quality of life updates. Finally, despite being a Nintendo outlet, Nintendo Pal can't confirm a Switch version.
While we will find out how much, if any, of this is real, the news shouldn't come as much of a surprise. Their previous hit Control introduced Alan Wake to the adventure in the second expansion, showing Remedy isn't done with the franchise. Later, Remedy entered into a deal with Epic Games to publish one AAA title and another smaller title. There was also a listing for Alan Wake Remastered found via EpicData, all suggesting this is, in some capacity, a lock.
Expect more when/if Alan Wake Remastered is revealed later this week or sometime in the future.