With the worldwide launch of Starfield and its exit from early access, players who initially enjoyed the Steam version now contemplate the possibility of transitioning to the Xbox Game Pass edition to continue their interstellar adventures. Fortunately, there is a method to make this conversion, allowing players to seamlessly continue their Starfield journey on both the Xbox platform and the PC version through Xbox Game Pass. Additionally, this transition facilitates gameplay via the Cloud, catering to users on devices such as the Steam Deck or ROG Ally, enhancing the gaming experience for a broader audience.
Here's the step-by-step guide on how to transfer your Starfield savefile from Steam to Xbox Game Pass:
Transferring Your Starfield Savefile from Steam to Xbox
1. Please note the location of the Steam save file, which is located in:
Documents > My Games > Starfield > Saves
2. Download the Starfield XGP Save Importer at Github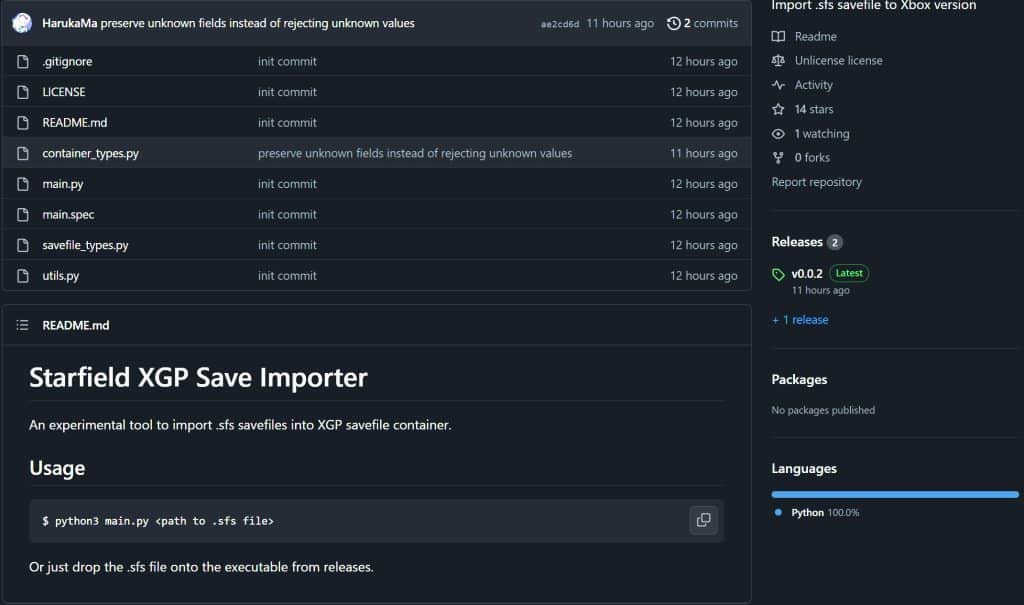 3. Look under the Releases, and click the v0.0.2

4. Download the Source code (zip) and extract the folder that you have easy access to
5. Once you have extracted the folder, download the latest version of Python, which is 3.11.5.
6. When installing Python, make sure you check the last bottom check box that indicates adding it to PATH.
7. Go back to the extracted folder from GITHUB and type CMD from the bar where it says This PC > Desktop > starfield-xgp-import-0.0.2, and a command prompt will open within the folder

8. From the Command Prompt, type python main.py and choose the Steam save file that you want to convert to the Xbox Game Pass version, and drag it to the command prompt.

9. Hit enter to start the conversion process. Once it's done, you should see something like this below: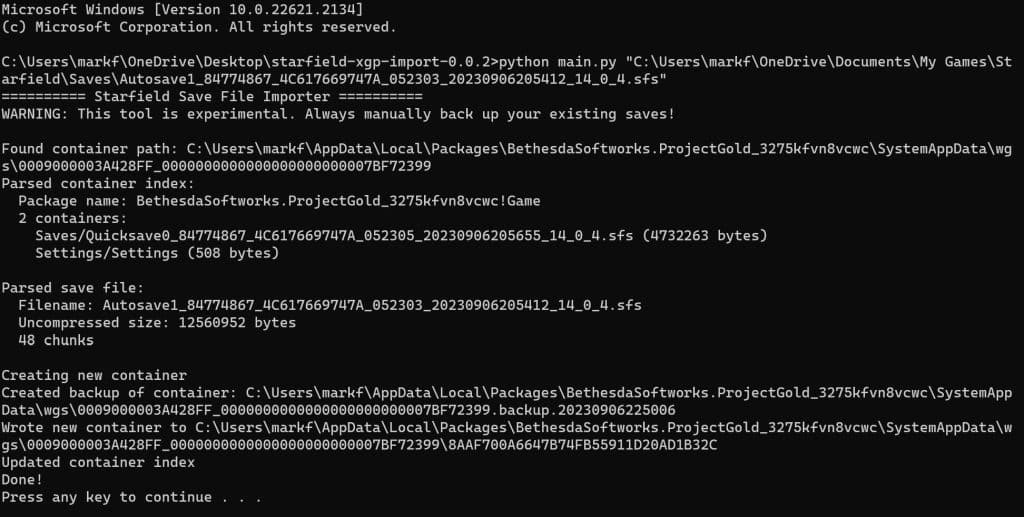 10. Now continue your Starfield adventure!