Nintendo announced a variety of new hardware with a Splatoon 3 theme. These include a special edition OLED Nintendo Switch, Pro Controller and to complete the look, a special case.
With the special edition console Nintendo went all out and gave the Joy-Cons a unique color/look, a special docking station and even a unique design on the back of the console with the iconic Splatoon style graffiti. It makes for a really cool piece that certainly stands out. That can be yours on Aug. 26 for $359.99.
Keeping with the theme is a special Pro Controller. It features the same multi-colored grips as the Splatoon 2 version, just with a different color grips and slightly different icons.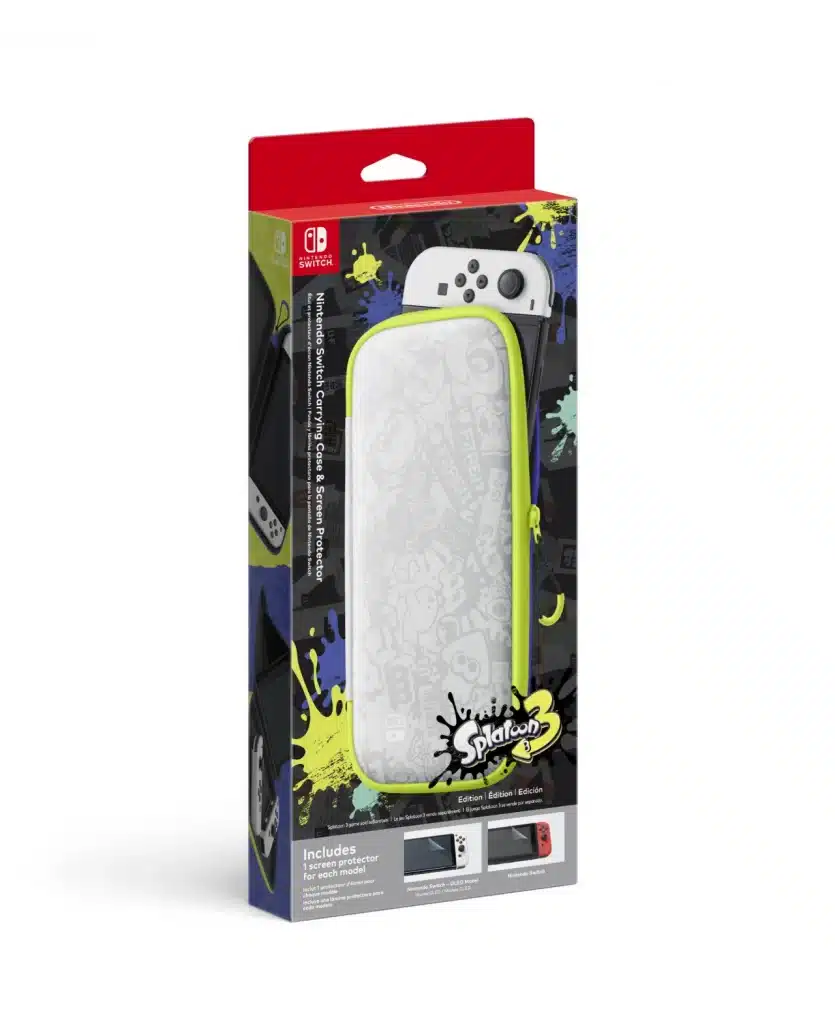 Finally, there is a new take on the case, which also includes a screen protector that can be used on either the original Switch or OLED version. Similar to the controller, it isn't too far off what they did for Splatoon 2, just with different colors and some newer designs.
Those interested in the Pro Controller ($74.99) or case ($24.99) will need to wait for when Splatoon 3 releases on Sept. 9 to enjoy.