19 changing so many things, people are looking to the holidays as a way to not only help others but improve their own experience. To make it easier, we're breaking up each listing by the system, overviews of key tech products, the tech itself, and even different generations to prevent confusion. So, without further ado, here are our suggestions for headphones.
Holiday Gift Guide 2021 – Headphones
Headphones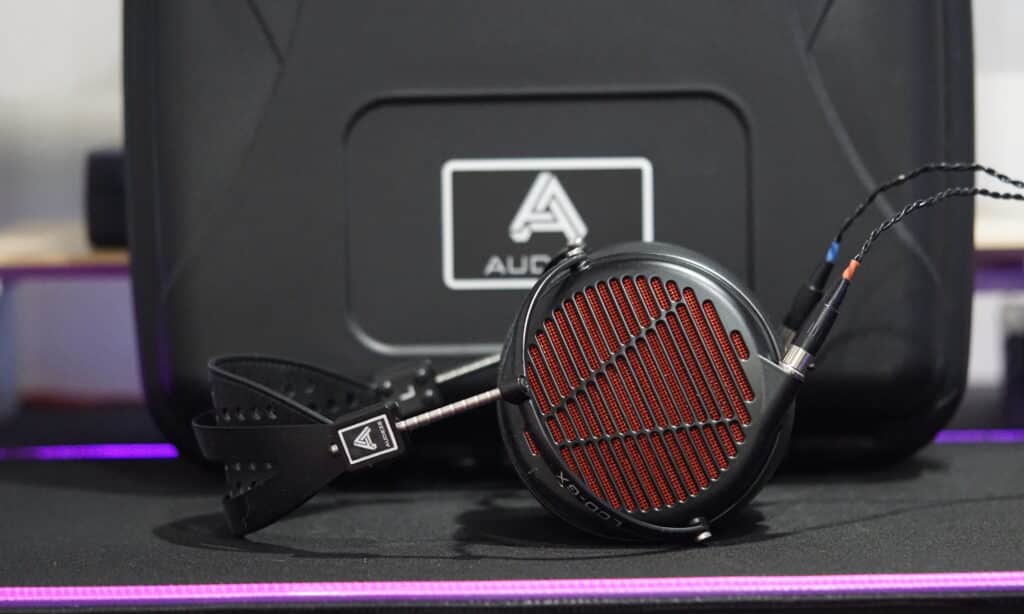 Audeze LCD-GX
Out of the various headsets we've reviewed, be it for Infinite Start or previous outlets, we've yet to find a gaming headset that surpasses LCD-GX. Audeze's top-of-the-line gaming headset is so good even pro players are surprised by the clarity it offers. Best of all, these headphones are designed with versatility in mind, meaning they can easily swap between premium gaming headphones to extremely high-quality music headphones in a couple of easy steps. Hands down the best option for anyone looking to truly experience everything gaming audio has to offer.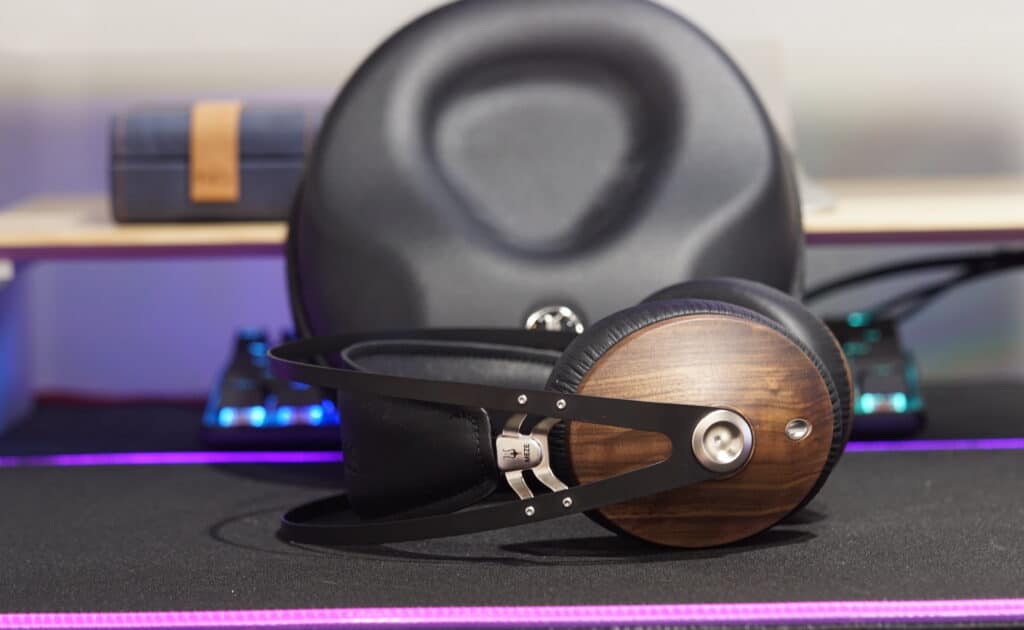 Meze 99 Classics
There are a lot of things that make Meze's 99 Classics stand out. Not only are they among the most comfortable pair of headphones we've used, they simply look stunning with genuine wood ear-cups. From there, the rather bass-heavy sound, does great with high and low powered sources, allowing them to really stand out. Best of all, the extremely lightweight and enclosed design makes it extremely easy to enjoy your sound for long or short periods of time.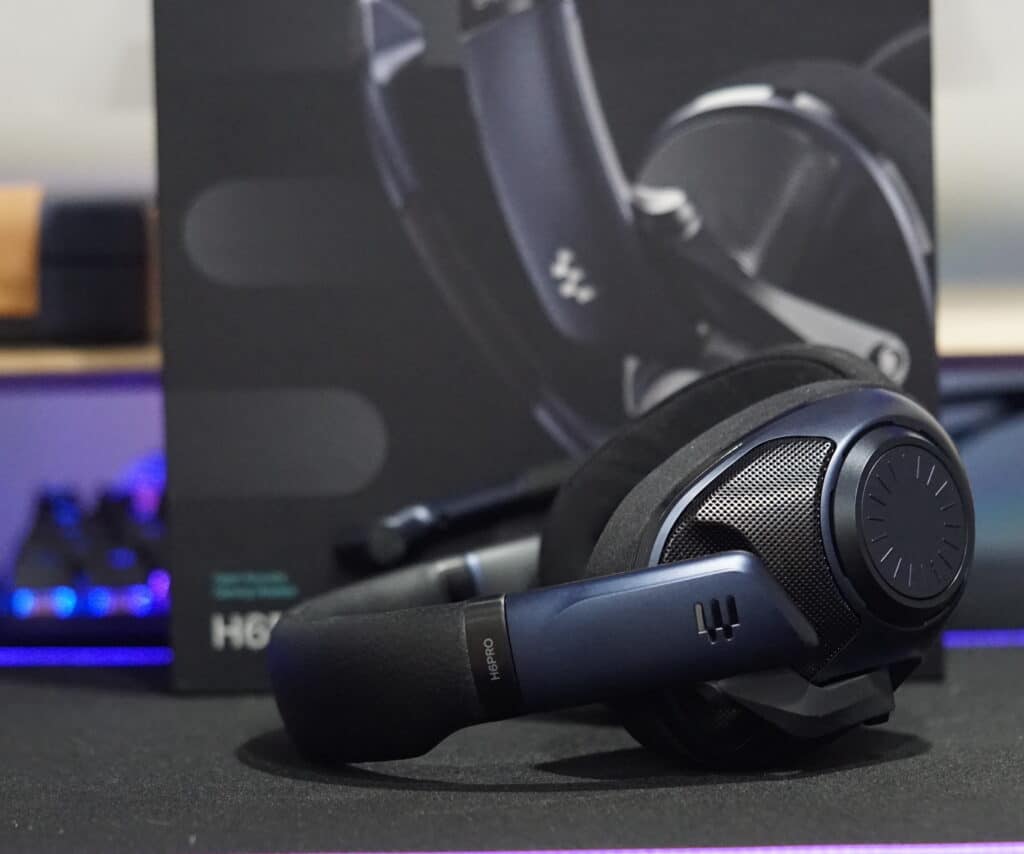 EPOS H6Pro
While it's unlikely to result in players calling you a cheater, EPOS did a great job of building a lot of great features into H6Pro without going crazy in price. With one model featuring an open-back design, which we reviewed earlier this year, it provides superior sound staging making it invaluable in situations where you need pinpoint accuracy, like Call of Duty or Back 4 Blood.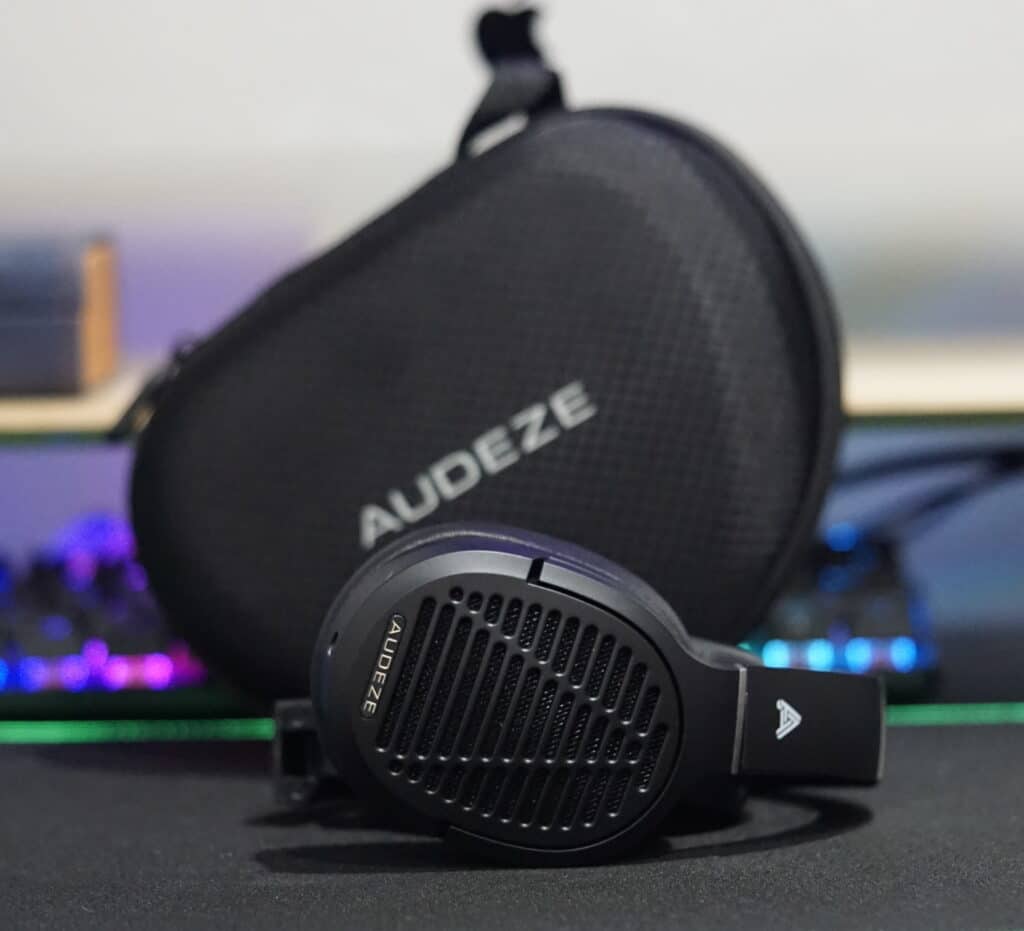 Audeze LCD-1
Those looking for a little more than H6Pro, but maybe not as much as LCD-GX can enjoy Audeze's LCD-1. Designed to be a great balance between audio quality and performance, they will up your game or enhance your sound experience in a very portable design. The only downside is the lack of voice chat, but implementing a microphone will solve that problem immediately.
HyperX Cloud II Wireless
HyperX is probably best known for their original Cloud II headset. The original, intended for PC, was a staple suggestion for anyone looking for great value without much fluff. Their new Cloud II Wireless model builds on this legacy by keeping the positives, including comfortable design and slick look, and adding wireless functionality. It's a great headset if you're looking for wireless without going over the deep end.
SteelSeries Arctis Pro + GameDAC
Over the years players have flocked to SteelSeries' well-praised line of headphones. While they have a lot of solid options, their Black Friday price on the Arctis Pro + GameDAC makes for a compelling case. By combining SteelSeries comfortable and breathable design with High-Res audio game DAC makes for quite the gaming experience. The only notable downside is PlayStation 5 users will need an HDMI audio extractor to make use of the digital optical connection.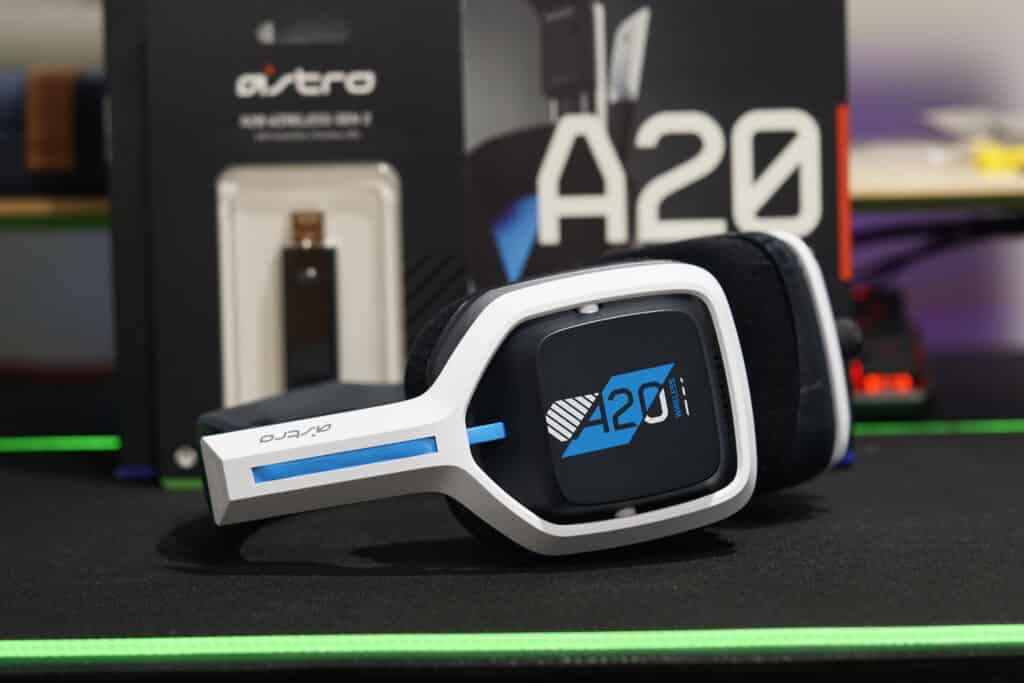 Astro A20
Astro's A20 is one of the most unique headsets on the market. Instead of focusing on sound quality, interesting features, look, or any of that, it's one of the very few wireless headsets that work on both Xbox and PlayStation.
For a while, this has been an unfortunate compromise. Get a wireless headset that works for everything besides Xbox or opt for an Xbox-specific one. Astro simplified the process by still using dedicated Xbox and PlayStation looks and branding, with an additional purchasable dongle. Perfect for anyone looking for wireless on both platforms.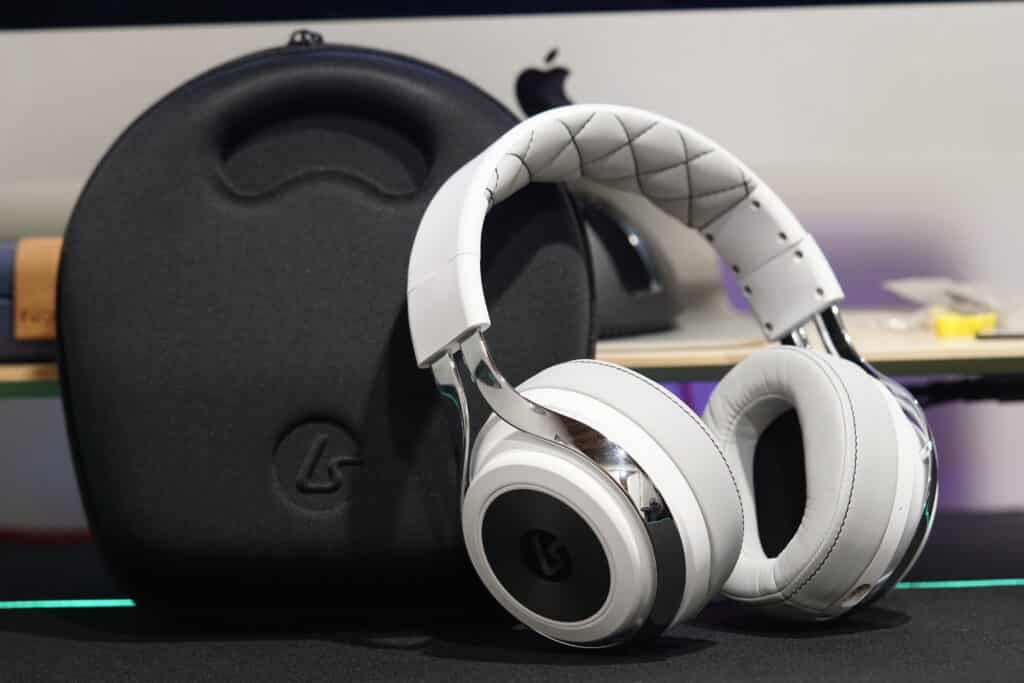 LucidSound LS50X
game and chat volume, premium materials, and more make it a strong headset. Not only Finding a headset that checks every box can be rather difficult. Some are missing features, others ruin the experience with too many settings or just have bad button placement. LucidSound's LS50X is easily one of the simplest Xbox wireless headsets on the market. Key features, including Dolby Atmos/Windows Sonic support, Bluetooth, dedicated game and chat volume, premium materials, and more make it a strong headset. Not only does it stand out in features, but the volume knobs on both ear cups are also one the simplest and nicest looking volume controls on the market.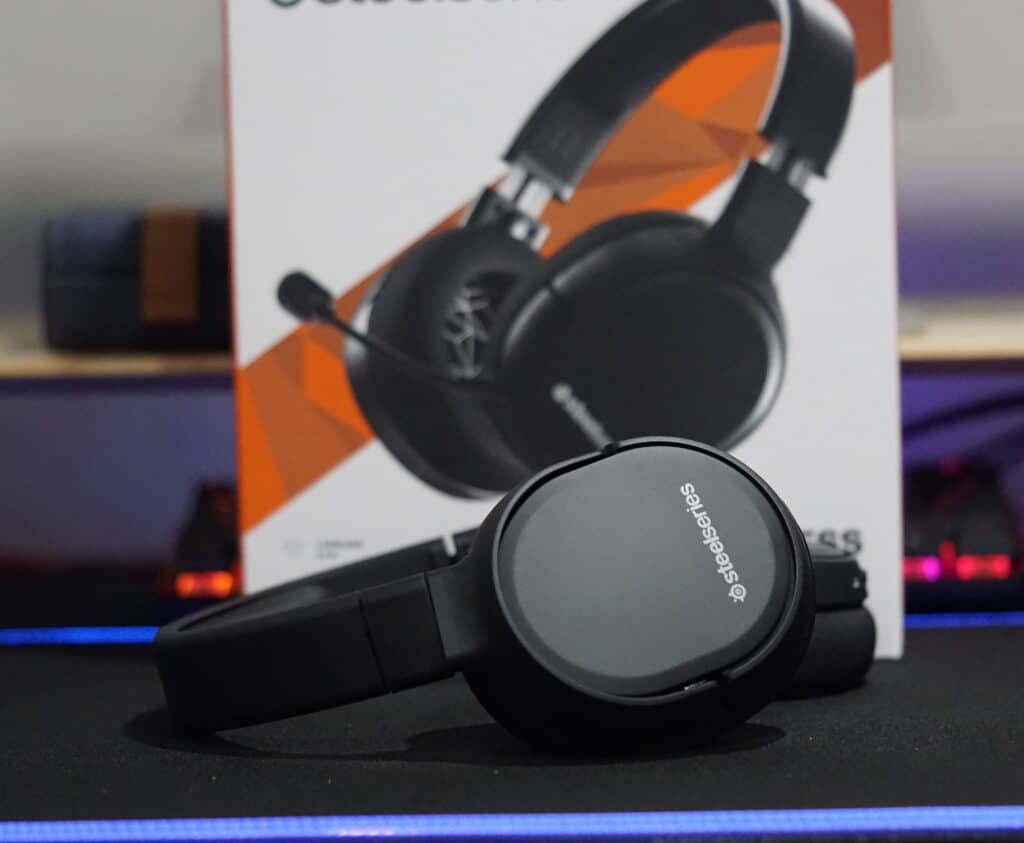 SteelSeries Arctis 1 Wireless
Reading this list might feel overwhelming. There are a lot of suggestions, most of which are good for one reason and bad for another, without really knowing where to go. While Arctis 1 Wireless is simply not going to be the most impressive headset in terms of sound, it makes up for that with versatility. The small USB-C dongle makes it super easy to use wirelessly with your phone, Switch, game console or whatever. Plus it has a 3.5mm out, allowing players to connect it to their Xbox with little to no hassle.
VZR Model One
VZR Model One is another unusual gaming headset. The target market is gamers, though a lot of time and effort went into making sure they also perform well with the music and other situations. Its Crosswave technology is meant to correct some of the issues with how we listen to music compared to how it's calibrated and heard, leading to impressive results. That, and a snazzy design, make it a solid choice.
Accessories
Schiit DAC and/or Amplifier
For many, headphones are a simple question of which headset you want. However, there are a lot of considerations to make. The source is one, the power source is another and there is even how the sound in question is processed. For this reason, if someone is looking to build onto their system, Schiit has a number of great options.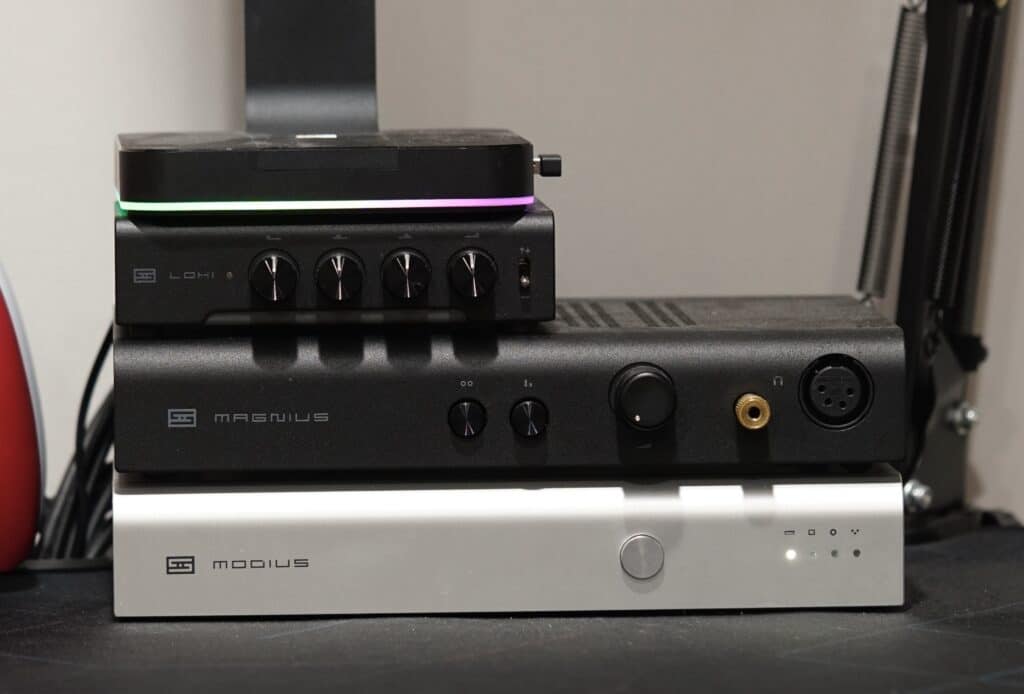 What makes Schiit stand out, besides their delightful marketing campaigns centered around puns, is high-quality products at a wide variety of ranges and use cases. For example, one of our writers uses the Modius DAC, Magnius amplifier, and Loki Mini+ to the game. This powerful combo gives them a clear advantage in literally any setting, with the added benefit of delivering fantastic sound. Even without a complicated setup, their Hel model is designed with gamers in mind. Just keep in mind Xbox is not supported for, as Schiit puts it, for the following reason.
But no support for Microsoft Xbox? Talk to them about UAC1 or UAC2 support. It's not like they can't do it. Heck, Sony does it. Not sure what their problem is.

Schiit Hel FAQ
Finally, if you're looking for a deal, Schiit offers closeout deals on their various products. The downside is no returns, but everything is verified working and includes their full factory warranty.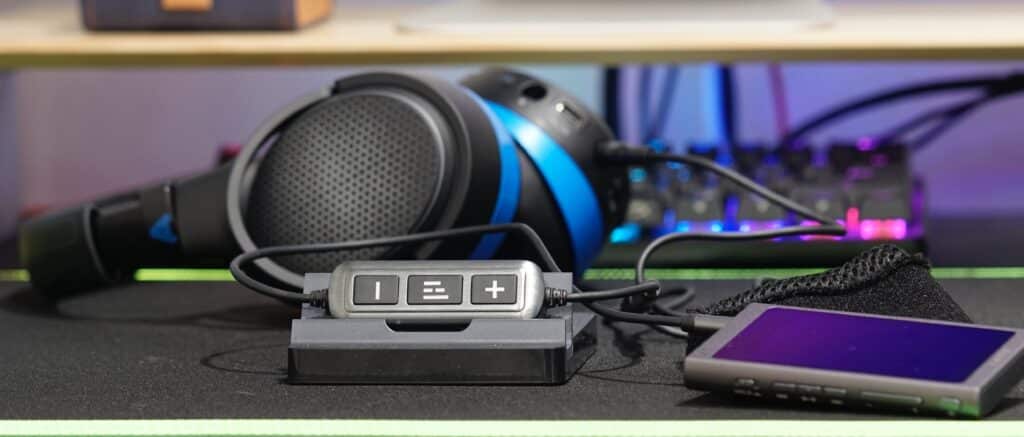 HELM DB12 AAAMP
Helm Audio's DB12 AAAMP is really a nifty product. Instead of a more complicated setup, Helm Audio put an amplifier in an extension cable. Now you don't need to figure out how to connect this to your Xbox, have wires everywhere, or any of that. Just plug it into your DualSense, Switch, Xbox controller, or whatever and you're done. In addition to increased power, DB12 AAAMP is a THX AAA-certified device that can also be used to independently increase bass.