After a couple of easy bosses, Unsighted adds a curveball with the Mechanical Eagle. This boss isn't as hard as the Forgotten Deity, though it's extremely easy to mess up and ultimately fail. Thankfully, there are some small changes that will help you on your quest to win. Without further ado, here is our advice on how to defeat the Mechanical Eagle in Unsighted.
How to Defeat the Mechanical Eagle in Unsighted
Set Up
Like previous fights, I suggest using the Flameblade and swapping to the Auto Blaster once you're at the boss. This will reduce the overall difficulty, though not eliminate it completely. I also strongly suggest getting a stamina cog, as it will make killing adds and other obstacles a lot easier.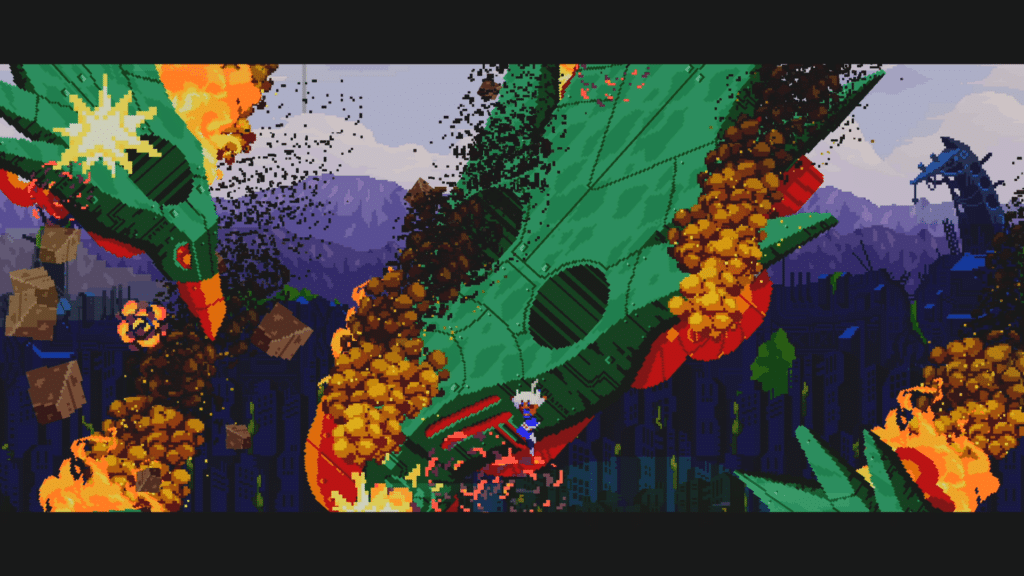 Fighting the Mechanical Eagle
Surprisingly, the Mechanical Eagle is more tactic and skill than anything it specifically does. It will drop rockets on you, electrify it or one of the side birds, use a laser beam and summon adds.
Most of this fight will be about jumping from one ship to another and damaging it. Auto Blaster will make it easier, as the damage phases are HP-based, not time, though taking longer will increase the number of potential phases.
As for the hardest part, the flying enemies, the best advice I can give you is to wait for a perfect party and expect to do it twice if there are two. I also suggest rushing a single one, as you'll have more than enough stamina to kill it with the cog active.
Outside of this, play smart and keep a close watch on your health.