The ice dungeon can be a bit rough, especially with the optional boss and other challenges in Unsighted. Thankfully, the Frost Automation isn't that challenging, though it relies heavily on your tactic. With this in mind, we wanted to make sure you knew How to Defeat the Frost Automation in Unsighted or at least knew what you were doing.
How to Defeat the Frost Automation in Unsighted
Set Up
Like the previous battles, I would stick with the Flameblade and Auto Blaster combo. Flameblade works fairly well since the damage over time (DoT) applies to this boss and does sizable damage. Auto Baster also helps with filling the syringe.
While there isn't much more to this, if you're following these in the order you might want to consider using spare Meteor Dust on BB42. Not only is he one of the shorter-lived NPCs, as closeness increases, but the price of upgrades also decreases. It will also give you a chip that increases the drop rate.
Unlocking the Door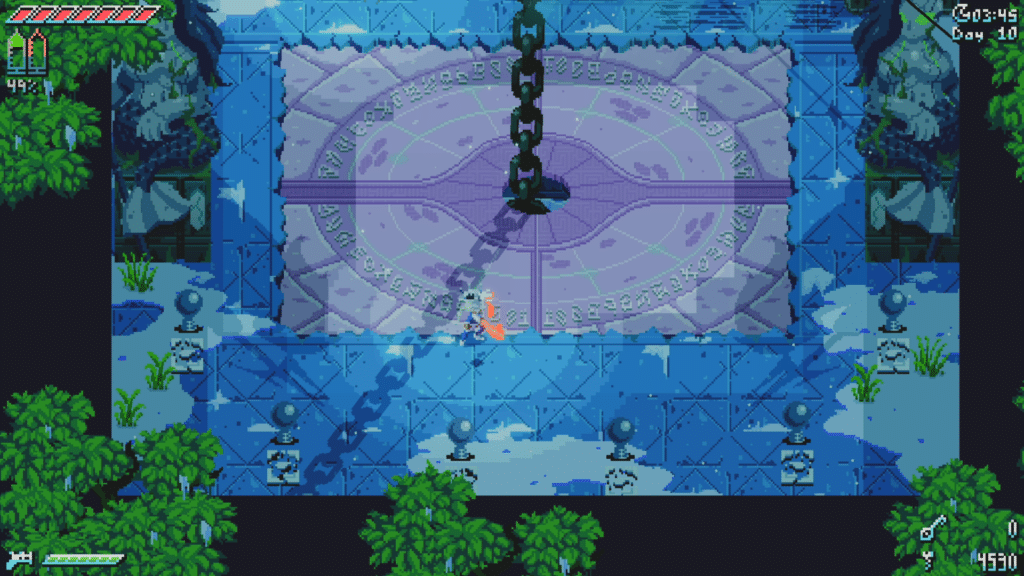 Prior to fighting the boss, you're supposed to find various hints around the dungeon and adjoining area. If you're like me you paid attention to them and had enough to guess the correct order. However, for anyone not interested in that, running low on time, or just have issues keeping track, the order, at least for my game is as follows:
Once you input this order the door will open. Just drop down, hit the orbs on both sides, and get ready to fight the boss.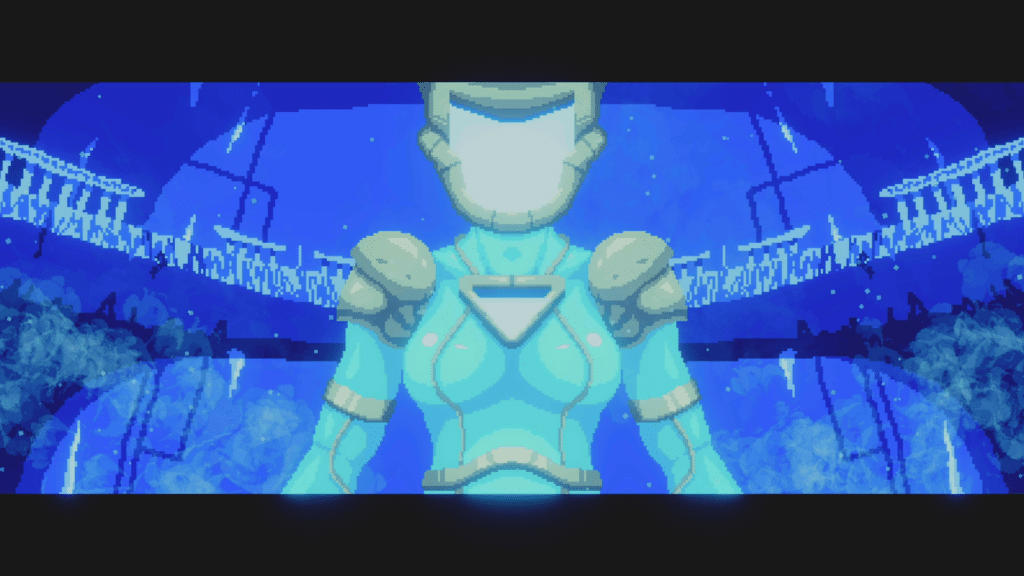 Fighting the Frost Automation
This is another more straightforward boss. Her attacks include dropping ice, slamming on the ground, attacking one of the areas, summoning adds, throwing ice and melee. It isn't much you can really do like ice can't be thrown back at her, so I suggest playing defensive and waiting for two attacks.
When she drops ice, she will slam near you. Like previous fights, dodge towards her and attack. Ice will fall but it falls in the same location as last time. As long as you're not in the same spot you'll be fine. For her, I also suggest parrying her attack due to the small area. It takes two to stun her but does sizable damage.
Adds shouldn't be much of a problem, just keep in mind the frog will not die if thrown in the water. The best tactic is to use them for syringe refills and then kill. Like the boss, two parries stuns the frog and can near kill it in a single critical hit.