An anonymous source close to Dex.Exe revealed Sony sent out a letter to address the recent rise of easy platinums, shovelware, and other forms of spam.
The message sent to developers reads as follows:
Definition

SIE strives to ensure that customers can search and discover the full breadth of experiences on PlayStation, and that partners have a fair means of being discovered. When partners oversaturate or "spam" PlayStation™Store with many variants of the same type of content, it can negatively impact both the customer and partner experience.

Partner Requirements & Allowances

When SIE reviews the content submitted to PlayStation™Store, products that have the following characteristics are identified as "spam" or "repetitive" content:

Products whose functionality and/or assets are copied or are not meaningfully different from products already published on PlayStation™Store, irrespective of the publisher of record.

Multiple concepts and product variants, published by individual partners, that have duplicative functionality or experiences, differentiated only by minor variances of functionality or assets.

Where possible, partners should consider aggregating small, similar content experiences into a single product, using in-game commerce to expand or extend the experience.

As an example, supplying different trophies for each product is not enough to differentiate content

Content or partners found to have breached policy may be subject to the following enforcement actions:

Content Excluded from PlayStation™Store Merchandising
Discoverability on PlayStation™Store is restricted.
Content does not feature in automatic merchandising placements, such as the "New Releases" strand.
Content Delisted from PlayStation™Store
Content is not searchable and can only be accessed via direct link on web and mobile stores.
Impact on CertOps Process
Content is not permitted to proceed to publication until policy violations are rectified.
Review slot availability is affected.
Content Takedown
Content is removed from PlayStation™Store until policy violations are rectified.
PlayStation®Partners Account Suspension or Termination
Multiple rejections or takedowns may result in the suspension or eventual termination of a partner's PlayStation Partners account.
Suspension limits the ability to submit and publish new content. Existing published content can remain on PlayStation™Store, if that content complies with SIE policies.
Termination of an account results in the removal of all content from PlayStation™Store.

Dex.Exe
This is a positive potential change, one that a lot of people have requested following the rise of these titles. For those unaware of how bad this has become, popular trophy tracking sites like PSNProfiles have an option to hide shovelware and there is a higher amount than you might think.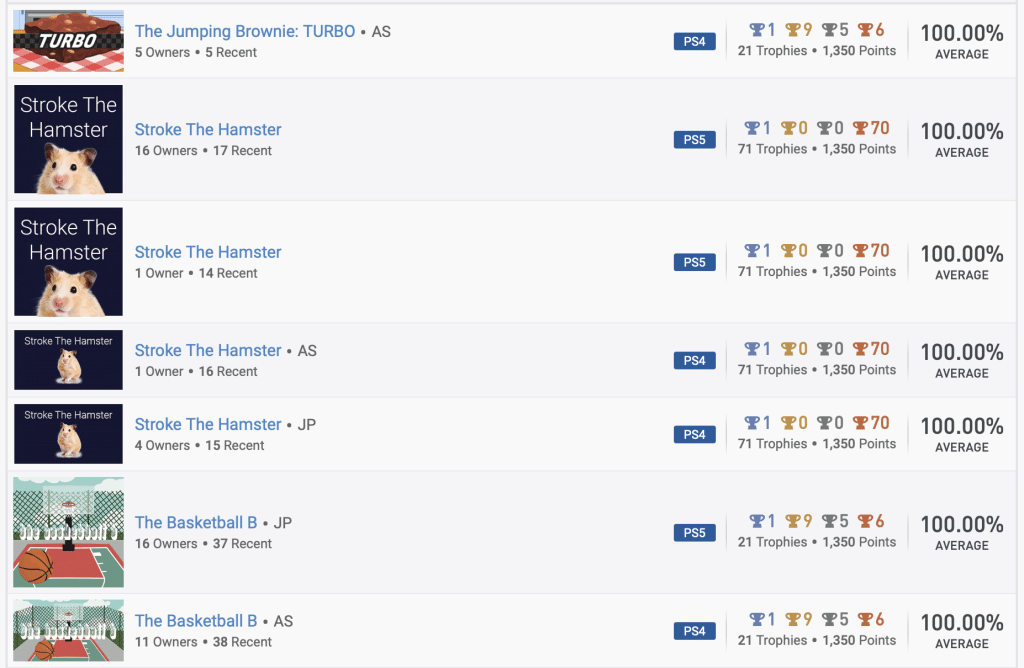 Simply enabling the hide shovelware feature on PSNProfiles removes 43 pages, with a casual glance showing possible more than 100 pages being overloaded with titles like those pictured above.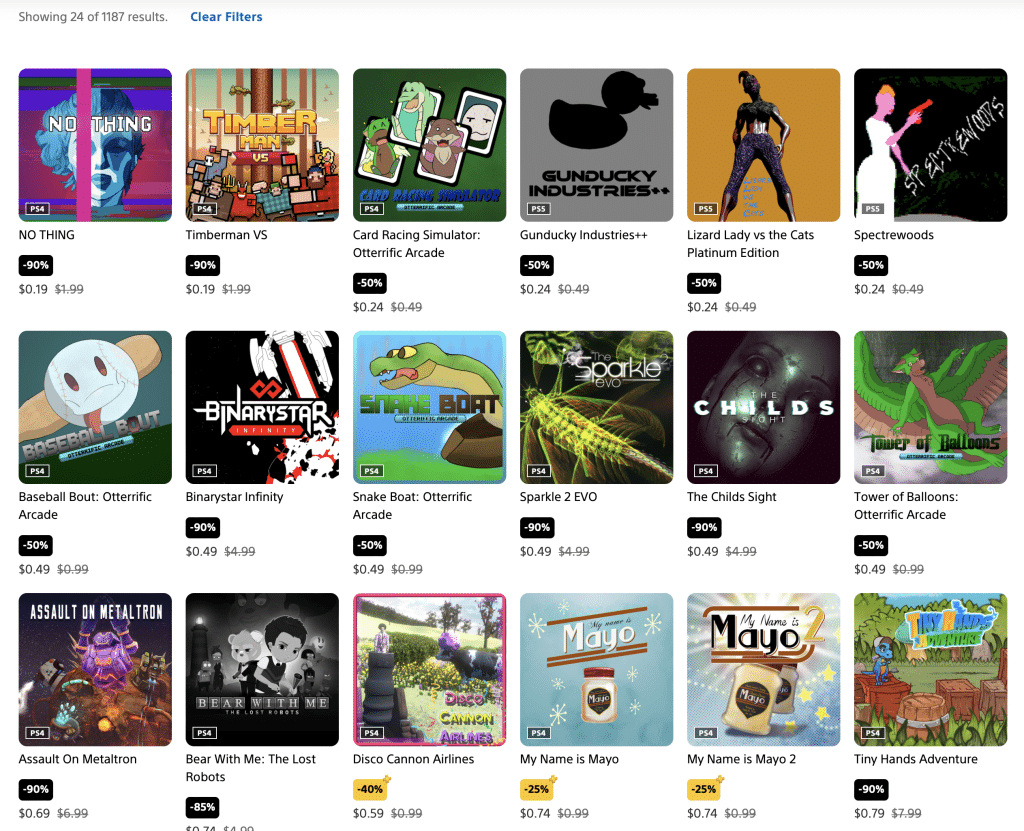 Where the concept really becomes a problem are weekly sales. With deals currently listing 2002 items, things like DLC can be filtered out, but these titles can not. This turns a listing, which might include 100 to 300 titles, into 1,000+.
As of now it's not clear which titles Sony considers spam, shovelware, or redundant, but it's good to see Sony making an effort to address these concerns.