Bethesda Softworks is celebrating 25 years of Fallout by announcing a next-generation version version of Fallout 4 and a variety of events for Fallout 76.
For anyone waiting to try Fallout 4 or an excuse to revisit the world, Bethesda confirmed a PlayStation 5 and Xbox Series version are in development. These are set to release sometime in 2023 as a free update and will feature "high frame rates, quality features for 4K resolution gameplay and even bonus Creation Club content." The same article also notes these improvements will come to the PC version as well.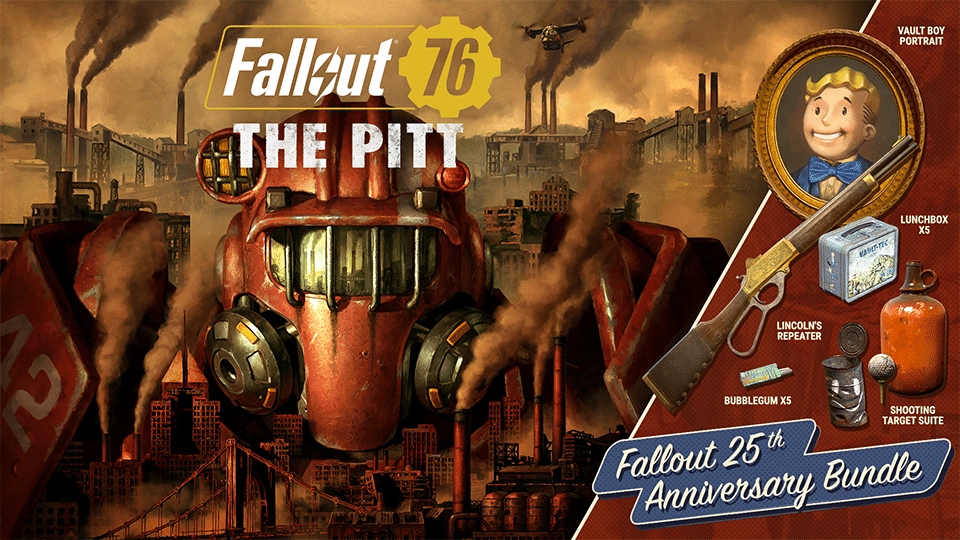 On Oct. 27, Xbox Game Pass Ultimate members can pick up a special Fallout 25th Anniversary bundle. This includes consumables, like bubblegum and lunch boxes, along with a Vault Boy portrait, Shooting Target Suite and Lincoln's Repeater Level Action Skin. This will be available until Dec. 27, 2022. For those on other platforms, this bundle can also be obtained through a Prime Gaming subscription, which will be available on Nov. 2 and run until Feb. 2, 2023.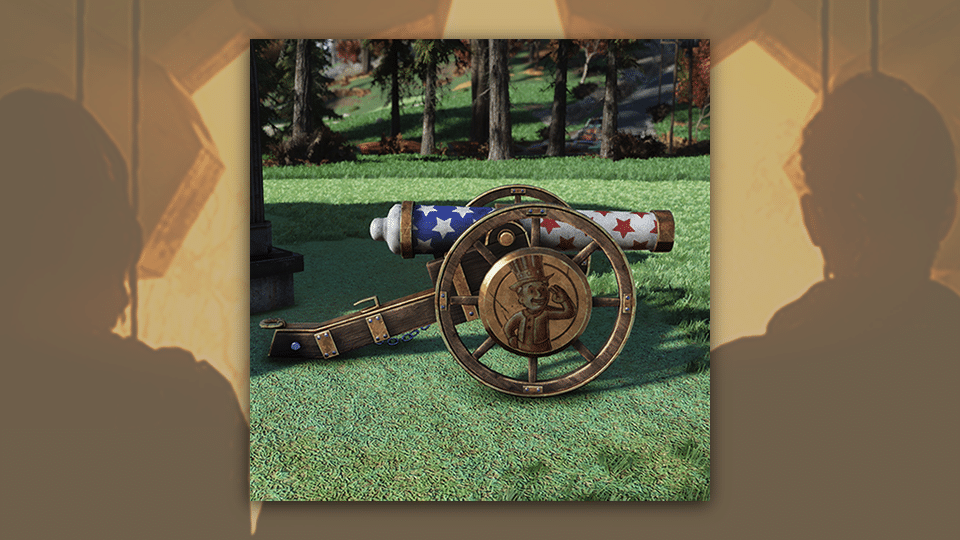 In addition to the bundle, starting Oct. 25, players can earn a free item by visiting the Atomic Shop. There will be a new item every day and will run until Nov. 8. The first item, a cannon, is pictured above, with the remaining items being a mystery. Along with these special items, players can complete the Fallout 25th Anniversary and Halloween events to unlock additional rewards.