Today a massive patch was released for Nickelodeon All-Star Brawl, which added Shredder as a free playable character, a new stage designed around their iconic game show Double Dare and a number of balance changes.
With Shredder's release, the official website was also updated and included a handy guide for all his moves.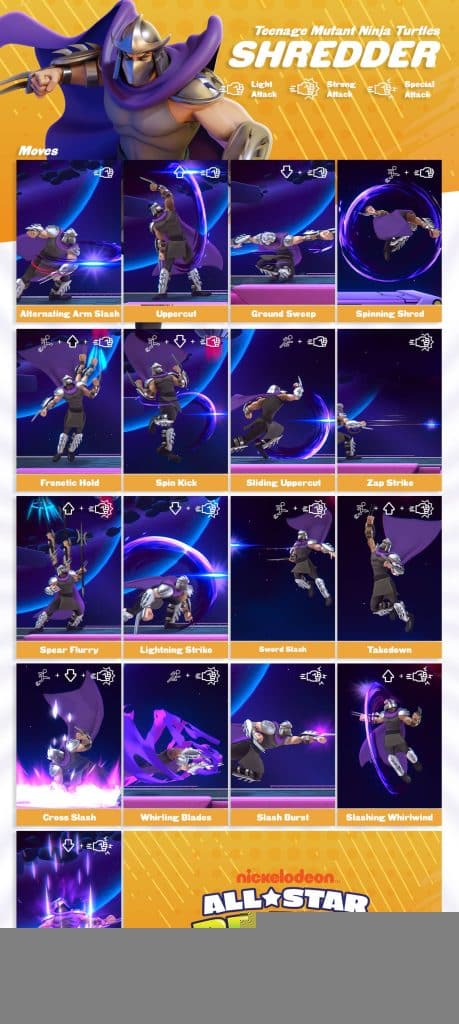 Unfortunately, with the addition of Shredder, it's hard to say what content is still in the pipeline. Both Shredder and Garfield were datamined and assumed to be the content Joel Nyström, Ludosity CEO, teased in their interview with GameInformer when Nickelodeon All-Star Brawl originally released.
With weak reception, limited news and a number of other improvements still pending, this might just be the final piece of DLC.