Figuring out all the tricks in Infernax can be fairly hard. A lot of things are presented in a weird way or requires knowledge you might not immediately get. For me, getting to Stormheim Shore's dungeon, Stormheim Castle, was so difficult I had to get external help. Seeing this obvious potential problem, I wanted to make a guide so your journey is a lot easier.
How to Get to the Stormheim Shore Dungeon in Infernax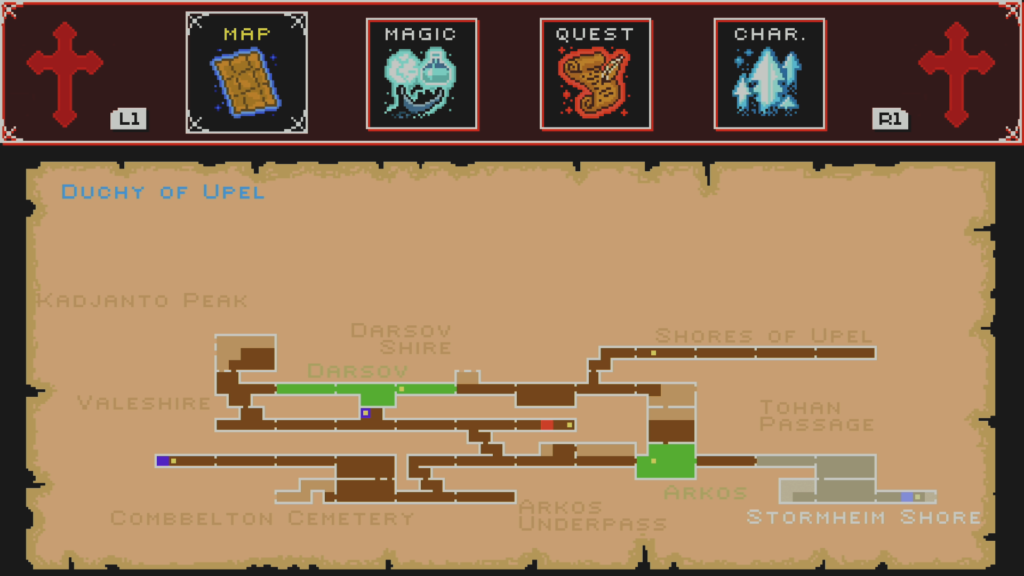 If you're anything like me you found the dam, know you can break it and have people mention a possible path to the dungeon without it being immediately obvious. Getting confused or not getting the path forward is understandable, it's actually told to you in a rather obtuse way.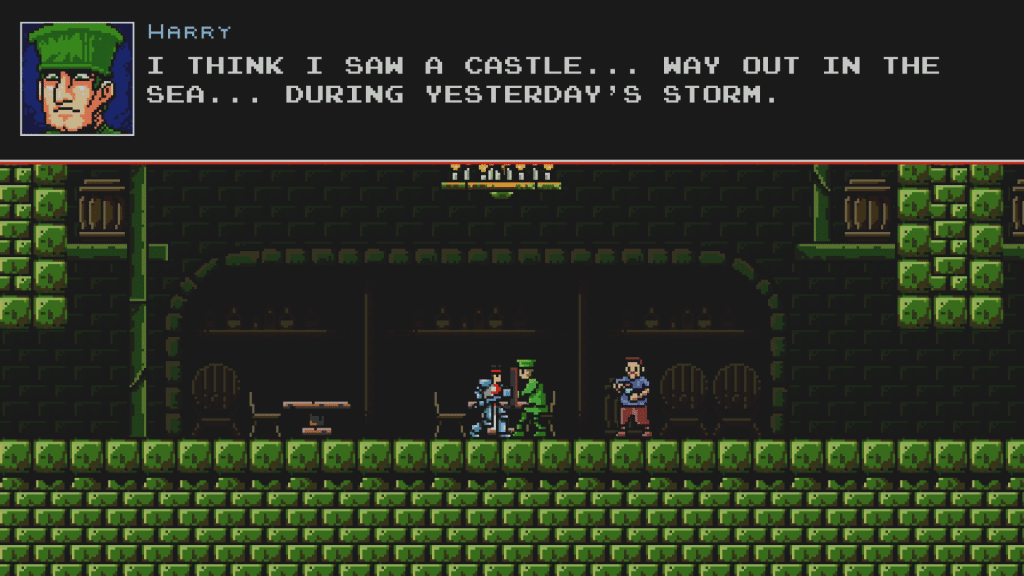 Harry, the guy located in the Inn by the dam, actually tells you how to summon the castle. You just have to realize it's a reveal over a hint. After learning this and obtaining the Thunderstorm spell, you can summon the castle.
Obtaining the Thunderstorm Spell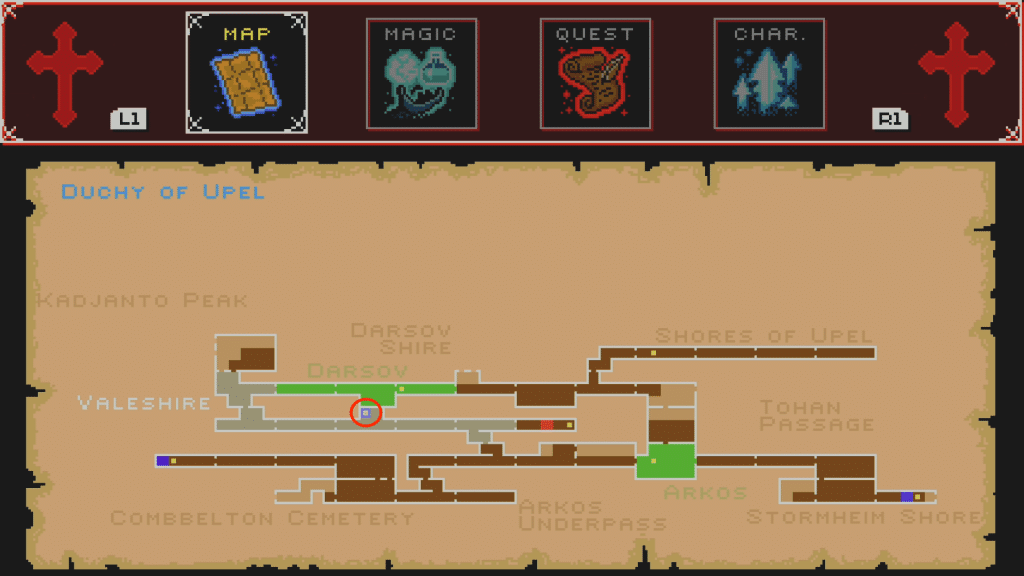 To obtain the Thunderstorm spell, you need to go to the "first" dungeon and obtain it. This is located in Valeshire by the saving area. It's on one of the weirder paths, one you might not take given it's not required to beat the dungeon.
Once you have this, return to Stormheim Shore to summon the castle.
Summoning Stormheim Castle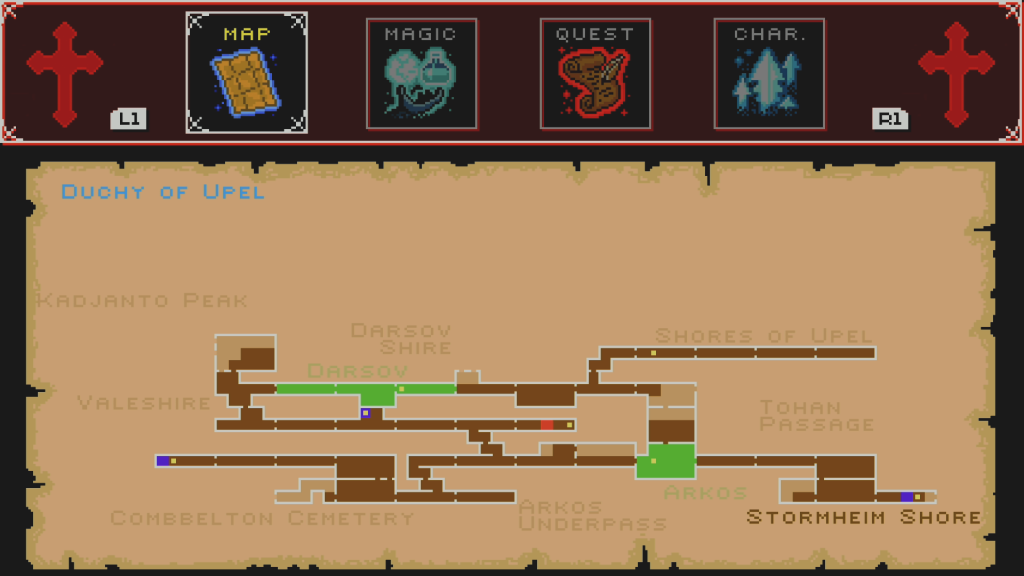 To summon the castle, return to Stormheim Shore and go down the right path. There will be an obvious dead end, with a red square on the map. At night, use the thunderstorm spell and it will summon the castle. If it's morning, talking to the vender in Arkos can get you the spell Time Warp, which will instantly turn day to night and vice versa.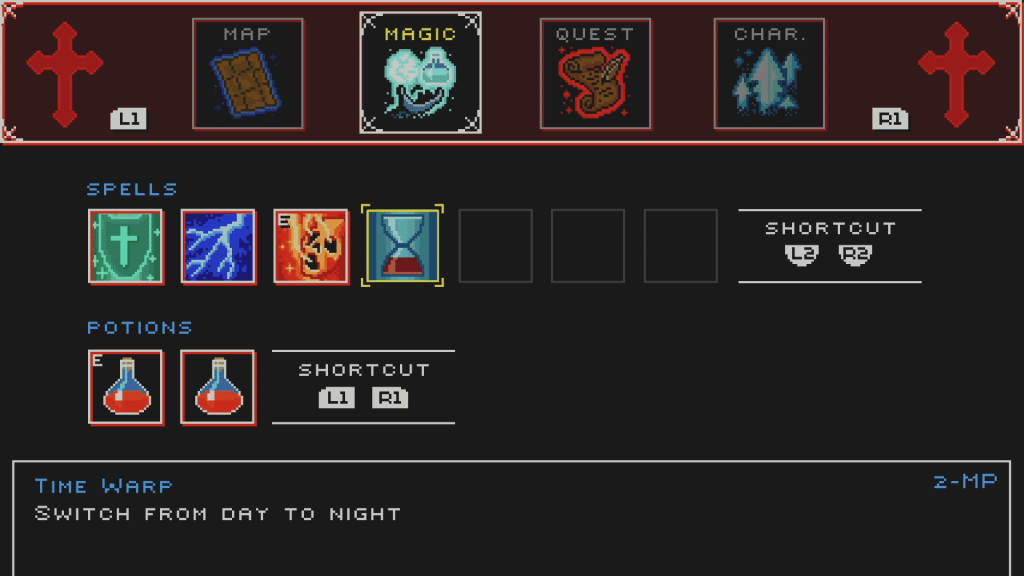 Please note, you'll need six MP to use both spells. If you don't have six, you can use a health potion, go back to the inn, get a mana potion and simply consume that to swap times.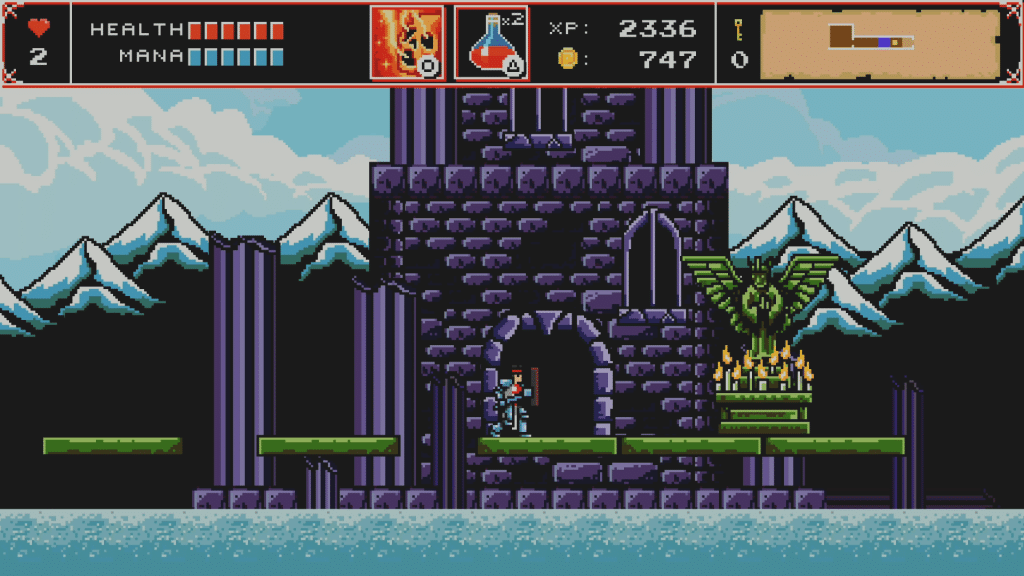 Enter the castle and continue your quest.