Holidays are stressful, especially with technology and life constantly evolving. With COVID-19 changing so many things, people are looking to the holidays as a way to not only help others but improve their own experience. To make it easier, we're breaking up each listing by the system, overviews of key tech products, the tech itself and even different generations to prevent confusion. So, without further ado, here are our suggestions for Switch.
Holiday Gift Guide 2021 – Switch
Console
Nintendo Switch OLED
It might not be the "pro" model players were hoping for, but that doesn't make Nintendo Switch OLED bad. The improved visuals make a significant difference in picture quality, color and contrast. It's well worth the additional investment, partly leading to the difficulty of finding one, but one that is well worth the effort. Plus, the new dock and other changes are also welcome.
Games
Shin Megami Tensei V
Perhaps between known as franchise Persona spun off of in the West, Shin Megami Tensei V changes the formula in a number of wonderful ways. Not only does it build on an already well-received franchise, but the latest entry is also challenging, engaging, and will quickly captivate you with its story. In fact, the experience is so captivating, our reviewer, Mark, took some personal days just to fully experience everything it had to offer.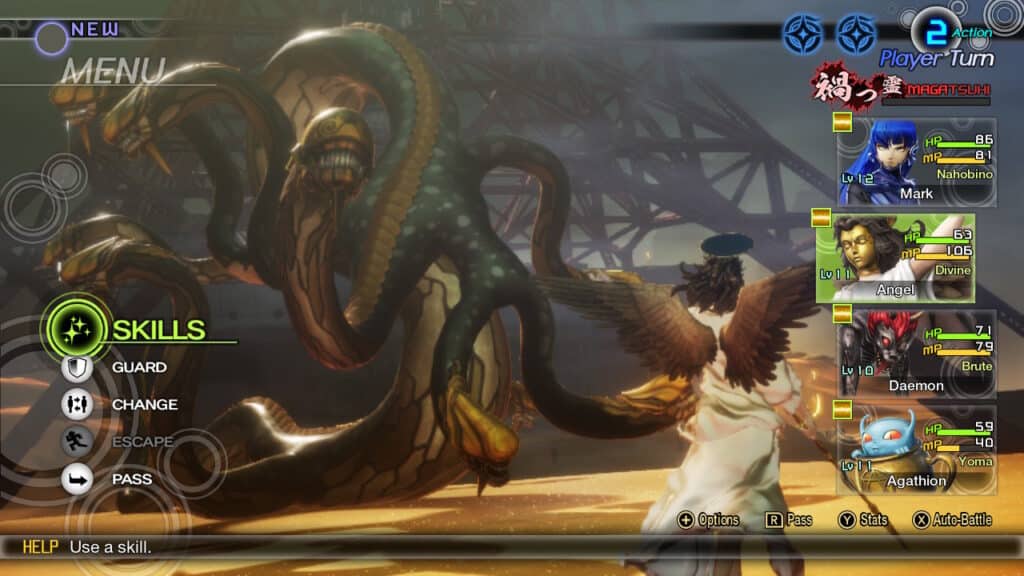 Metroid Dread
Plenty of time has passed since the last true Metroid game, to the point where players feared Metroid Prime 4 would be the end of the franchise. But, in true Nintendo fashion, a new 2D title, Metroid Dread, was announced and released out of nowhere. While not perfect, Metroid Dread offers new mechanics to the popular franchise, coupled with a delightful story that encourages multiple playthroughs to fully experience. It's an absolute must for fans and easily one of the best games to release on Switch this year.
Monster Hunter Rise
With Monster Hunter Rise: Sunbreak's Summer 2022 release fast approaching, there really is no better time to experience the base game. This is ample time to build your ideal hunter, master the new mechanics, complete some events and be in fighting form for the upcoming expansion. Plus, with cross-saves being unlikely, that might encourage some players to pick Switch to enjoy these fights first.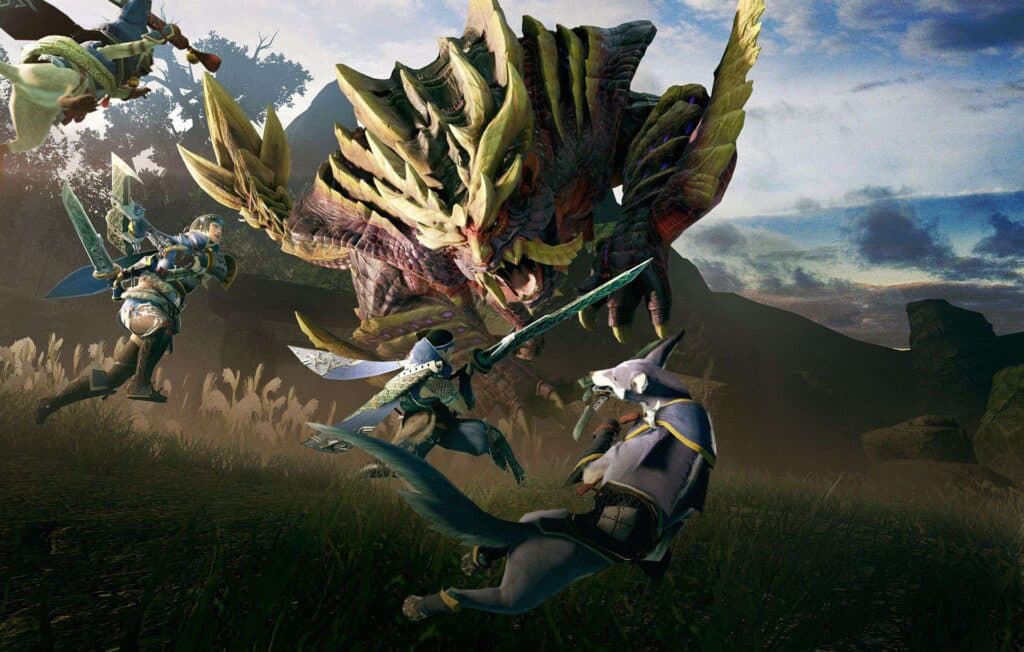 Neo: The World Ends with You
A sequel to the popular DS game The World Ends with You captures a lot of what fans were hoping the successor would feature. In Neo: The World Ends with You, there is unique action gameplay that strongly encourages critical thinking and resourcefulness to make it out on top. For these reasons and more it's a strong choice for the action RPG fan in your life.
The Legend of Zelda: Skyward Sword HD
Despite being the first canonical title in The Legend of Zelda franchise, it was ignored by many due to Nintendo's decision to include motion controls. Even if the remaster doesn't fix every concern with the original release, it's a much better overall package and something that many fans should experience.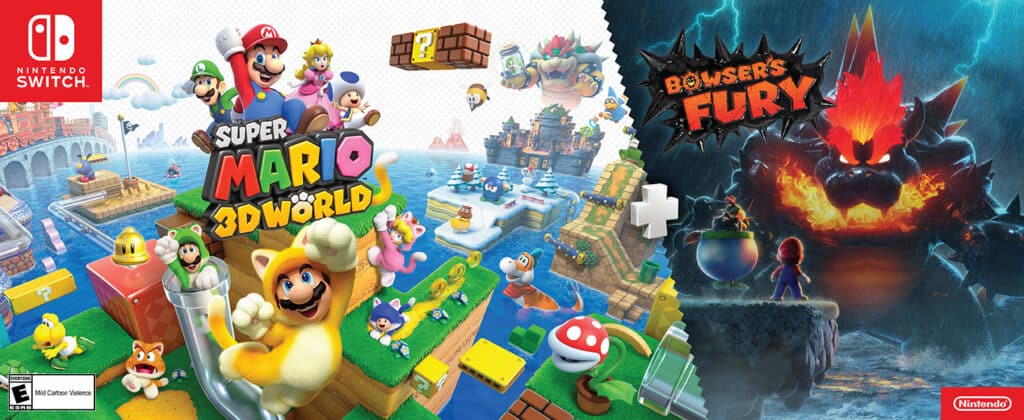 Super Mario 3D World + Bowser's Fury
Despite being one of the best Mario titles in years, Nintendo made the poor choice to release Super Mario 3D World on the ill-fated Wii U. This choice killed many players' ability to enjoy it, with it going on to be one of the most requested ports for Switch. Early this year Nintendo answered these requests, going on to add Bowser's Fury, an additional mode that further improves the already great game. Even after more players experience it, this remains one of the best Mario games in recent memory.
Accessories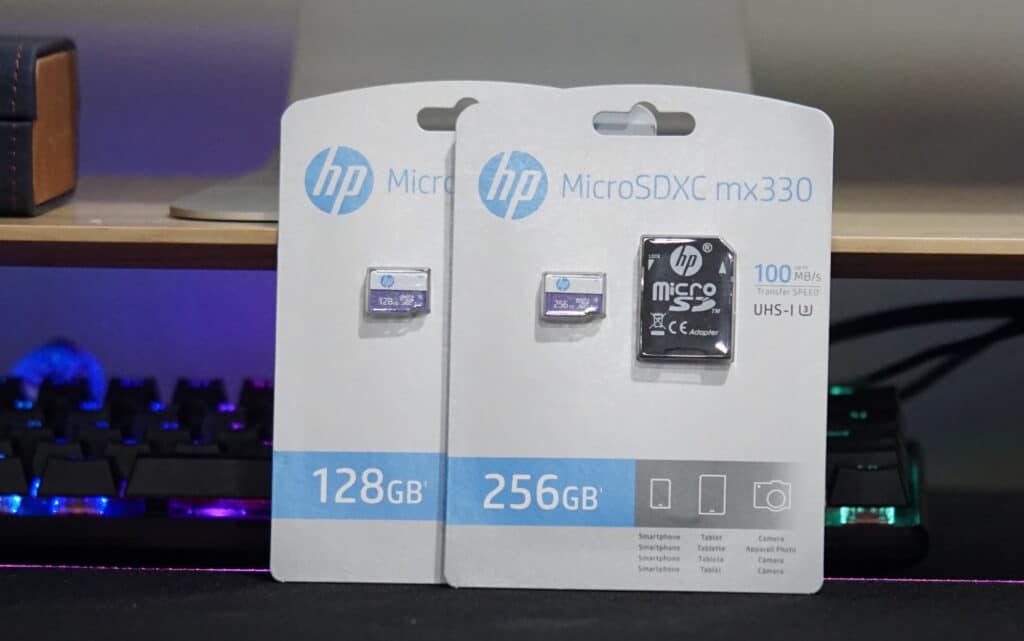 MicroSD Card
A lot has changed since Nintendo released Switch in 2017. Arguably the biggest is the price of additional storage. Back then 64 GB was considered the best option at around $30, with something like 512 GB being a whopping $1,000. However, if you haven't kept up with the market, prices have come down dramatically.
Retailers like Best Buy typically have 256 GB for around $55 and even 512 GB is down to a far more reasonable $90. Not to mention, if you're willing to look around places like Amazon, there are options for even below that. Just make sure to buy from an authorized seller, check details and reviews for read/write speed.
HyperX ChargePlay Quad Joy-Con Charging Station
Certain products, like ChargePlay Quad Joy-Con charging station, make the perfect gift due to their use case. Some people simply struggle to justify X or Y for A or B, despite understanding the value. As a result, these make great gifts as someone else made the choice instead of you. Plus, out of the charging stations, HyperX's is stable, easy to use, and extremely secure.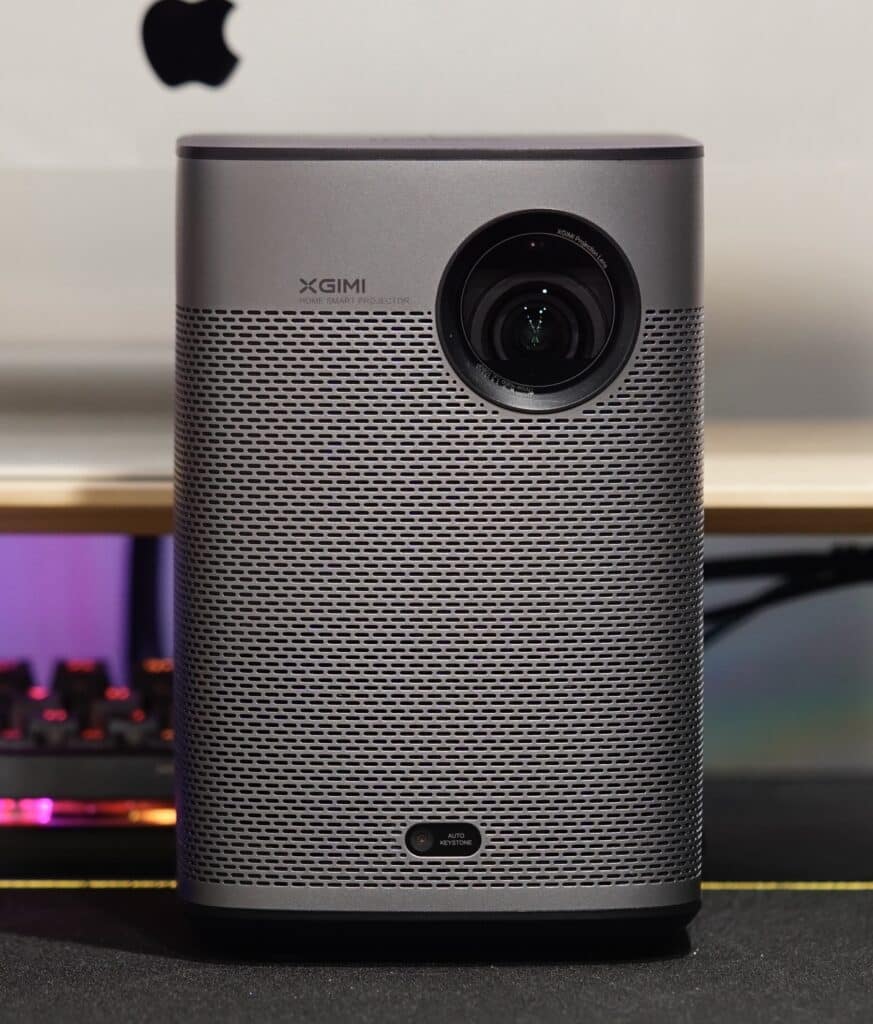 XGIMI Halo+
XGIMI's Halo+ is a great addition to something like the ChargePlay Quad, as they simply encourage togetherness. Not only does the portable projector make it extremely easy to beat your friends at Mario Kart anywhere in the house, outside, or let kids have their fun, all in a setting where they can't possibly break something is a Joy-Con mishap happens. The only real downside to having the projector is quickly becoming the designated host or is expected to bring the fun with you.
INNOCN Portable Monitor
If a projector isn't your thing, INNOCN's portable monitors are a fantastic way to build improve the core Switch experience on the go. Their PF15-PRO model includes a built-in battery, making it so instead of using the kickstand on the console, simply plug in an HDMI and enjoy it at home or on the go with a glorious 15.6″ screen. And, to help with the price, make sure to use promo code INC20PF15 on Amazon to save an additional $66, which stacks with the current $80 code on Amazon, bringing the price to a very fair $183.99.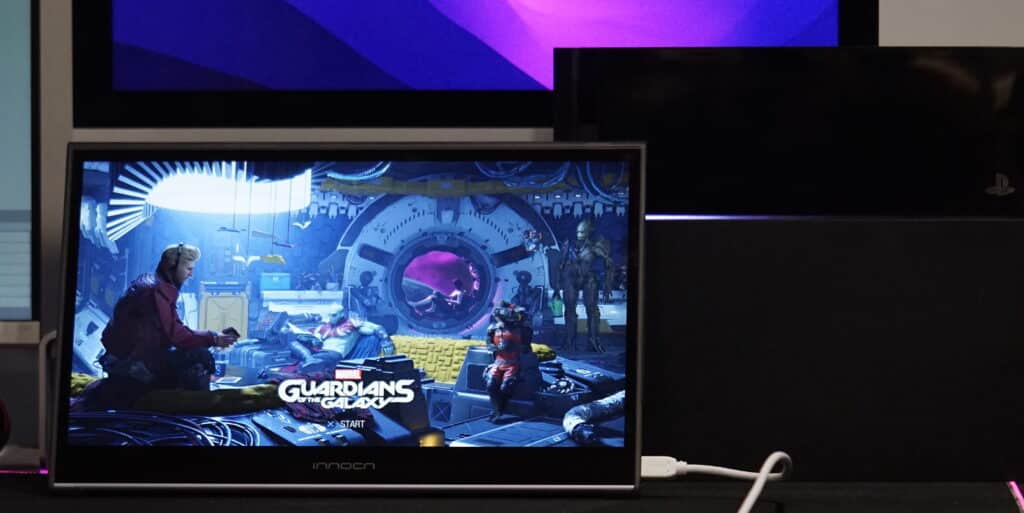 Or, if you want to improve picture quality, in addition to size, their PU15-PRE is an amazing choice. By using the advantages of OLED, players can fully enjoy the benefits of the OLED model, just with a larger screen that can be used for other things, an additional monitor or just enjoying programs from your phone on the go. Also, to help make it a little sweeter, use promo code PU15INNOCN to save $80.
Soft or Hardshell Case
One thing you quickly learn after getting into tech is that there are a lot of considerations you don't think about. Soft and hardshell cases are one of those things, as they both have distinct advantages and disadvantages. With soft cases you're trading protection for portability; with hard cases, they tend to be a complete solution that can become problematic in bags. I suggest figuring out your optimal use case, though if you struggle with that answer, it's often safer to opt for hard.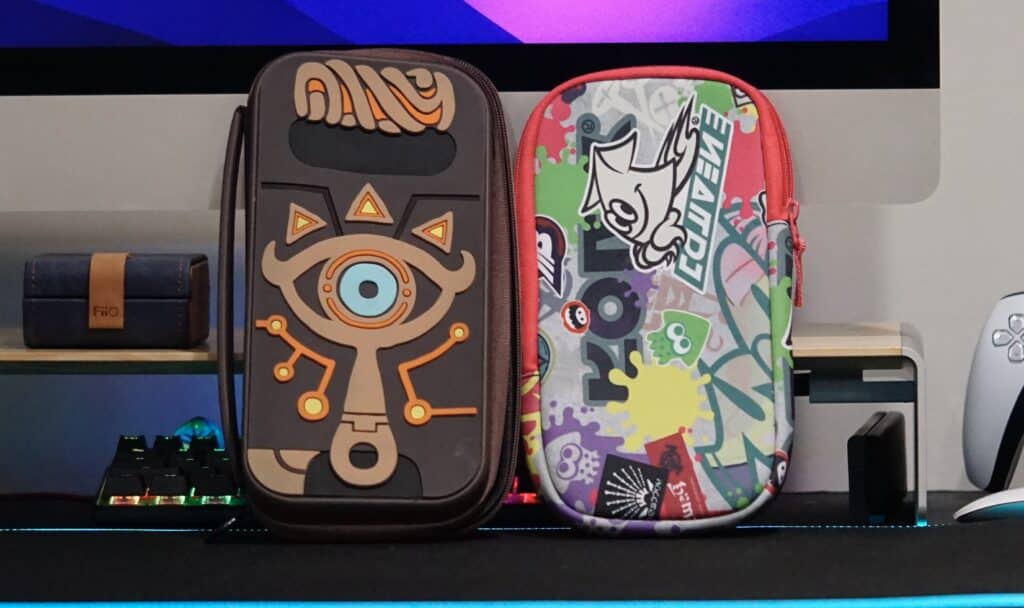 HyperX Cloud Earbuds
To build on the travel portion of the Switch, there is HyperX's Cloud Earbuds. The nice thing about this headset is, unlike similar products like Astro's A03, they come in a hardshell case. One side securely holds your headphones, with the other having a pouch that is large enough to accommodate a couple of games, alternate memory card, or another useful accessory. Perfect for a young child or those with a soft-shell case that lacks any pockets.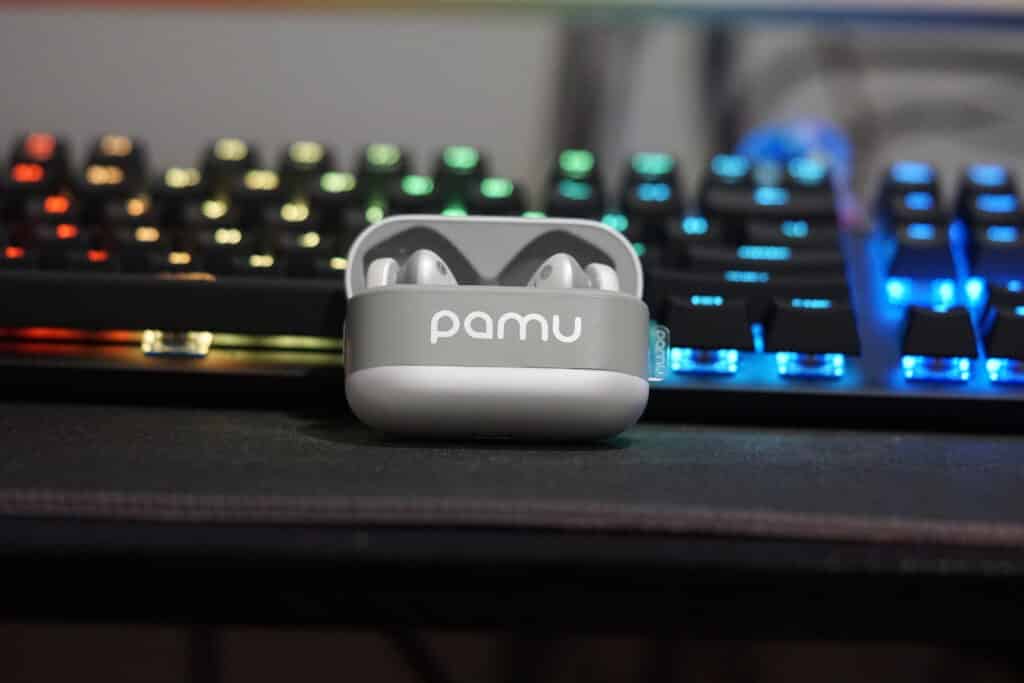 Pamu Z1
Earlier this year Nintendo finally enabled Bluetooth audio on Switch. It comes with the noted disadvantage of a slight audio delay, something we noticed on many different Bluetooth headsets, though that disadvantage is more than made up for by the versatility it offers. If you're still waiting to jump on the true wireless bandwagon and/or simply don't want to pay for something like AirPods, we strongly suggest Pamu's Z1. They're one of the best low-cost options we've tested that offer a lot of premium features like ANC and wireless charging.
SteelSeries Arctis 1 Wireless
Best is a hard concept because everyone has different needs. A lot of these holiday posts are centered around exactly that concept. Each falls into a specific category over simply selecting one headset to rule them all. This is why I like SteelSeries Arctis 1 Wireless. It isn't the best headset, or even the best SteelSeries has to offer, but it is arguably the most versatile.

Most headsets support everything via 3.5, which is also true here, but Arctis 1 Wireless supports PC, PlayStation, Switch, Android, and Stadia wirelessly through a compact dongle. This makes it a slam dunk regardless of what someone does or plays.