With things moving into Q4, players can expect the usual rush of returning favorites and exciting new experiences. This year is no different, with Oct. 2021 having an extremely diverse range of experiences. With so many things to pick from, we wanted to make it easier and highlight some of the stand-out titles.
Here are the games to look forward to in October 2021
Far Cry 6
The ever-popular Far Cry series is back, with arguably the most exciting installment to date. Not only does Far Cry 6 feature a delightful new location to explore and cause havoc in, but the story also looks quite interesting. With Giancarlo Esposito, best known as Gus Fring from Breaking Bad or Moff Gideon in The Mandalorian, attached we should be able to expect a lot from the menacing Anton Castillo. Plus, even the DLC suggests the good times will last quite a while.
Back 4 Blood
From the creators of Left 4 Dead comes a new first-person zombie co-op shooter, Back 4 Blood. Not only does it look like a fantastic experience for a group of friends to tackle, it has the background that should have optimistic. And, with roguelike elements, every mission is going to be a little different, with victory hanging off luck and skill alike.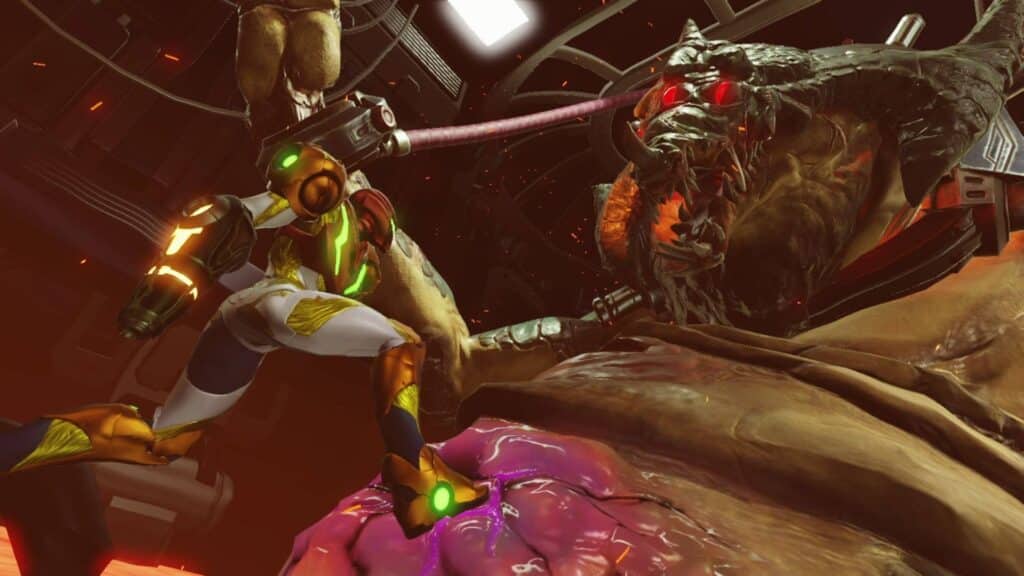 Metroid Dread
After years of waiting, Metroid is back in a new Metroidvania-esque experience. Even if early impressions were pessimistic and critical, later videos suggest this could be a truly great Metroid experience. It will be exciting to see if Metroid Dread is a return of glory or another bump in the road to Metroid Prime 4.
Marvel's Guardians of the Galaxy
Similar to Metroid Dread, players are cautious about Marvel's Guardians of the Galaxy following what happened with Marvel's Avengers. With a focus on single-player, strong emphasis on the experience, and more, there are plenty of reasons to keep Marvel's Guardians of the Galaxy on the radar.
The Caligula Effect 2
You'll be forgiven if you're not familiar with The Caligula Effect 1 or 2. The original was a very divisive experience stemming from a fascinating story, from the writer of the first three Persona games, destroyed by deeply flawed and frustrating gameplay mechanics. Things were improved in the later remake and look to be a lot better in The Caligula Effect 2.
Xuan Yuan Sword 7
Xuan Yuan Sword 7 pushes the popular series in a new direction. This, rather divisive, experience has enough good and bad to go either way. For some, the story of protection in a world of terrifying monsters will be gripping, whereas others will be underwhelmed by the weak combat and confusing choices. Still, if this is on your radar, remember to check out our review for more information.
Alan Wake Remastered
Long time Xbox exclusive, Alan Wake, is back with improved visuals and PlayStation support. For those who've yet to experience it, Alan Wake Remastered is a fantastic narratively driven experience that will leave you wanting more. And, with Control's second DLC bridging the gap between these experiences, it's a must if you plan on following the franchise to its conclusion.
Nickelodeon All-Star Brawl
As someone who grew up in the '90s, Nickelodeon All-Star Brawl checks most of the boxes for a crossover Super Smash Bros.-esque fighting game. With representatives including Powdered Toast Man, Danny Phantom, Aang, Reptar, along with wildcards, including Nigel Thornberry, and newcomers from The Loud House, it's a strong roster with only a few notable exclusions.
Super Monkey Ball: Banana Mania
Super Monkey Ball is back in the jam-packed Super Monkey Ball: Banana Mania. With literally hundreds of levels, online ranking, mini-games, references to Jet Set Radio, and more it's easy to see it as a must for fans or the perfect opportunity for newcomers.
Dying Light Platinum Edition
The highly praised and beloved Dying Light is finally releasing on Nintendo Switch. Now players can parkour their way through dangerous situations and terrible threats. Add in all major DLC and 17 additional items, it's a killer deal for Nintendo Switch owners.
The Dark Pictures: House of Ashes
Just in time for Halloween is the latest installment of The Dark Pictures series, House of Ashes. With the story covering war and monsters, it's an intriguing idea that will hopefully offer some gripping characters and exciting endings.
Demon Slayer -Kimetsu no Yaiba- The Hinokami Chronicles
The extremely popular completed manga/anime series Demon Slayer is getting a new game. With CyberConnect 2 handling it, players should have a good idea of what to expect. And, with free additional character in the future, a good prospect for fans of the beloved series.
Neptunia x SENRAN KAGURA: Ninja Wars
Perhaps the most unexpected cross-over this year is Neptunia x SENRAN KAGURA: Ninja Wars. The popular game industry spoof series teams up with Senran Kagura, to offer their take on the Dynasty Warriors formula. With Senran Kagura having plenty of experience with the genre and Neptune finding a way to make practically anything work, I mean she was literally a motorcycle for part of one game, we're sure to at least have an enjoyable time.