MultiVersus added some exciting things in today's update, including the highly anticipated Arcade mode, a modifier heavy casual mode called Silly Queue, and Black Adam following a short delay, but what stood out for a lot of players are the newly added Battle Pass levels.

Previously, players would have no incentive to keep playing after finishing the Battle Pass. This choice is different than a lot of games, which typically give some minor reward or benefit to those who exceed the normal rewards. While this addition was expected to bring a lot of positivity to MultiVersus, players find some of the choices rather confusing.
Reddit user euphoric_miseries noted level 52 takes a staggering 24,000 points to complete. To put that number into perspective, several users estimated the original 50 levels took between 48,000 and 50,000 to complete. Other posts place the three new tiers at approximately 70,000 to complete, making it a substantial grind for the new tiers.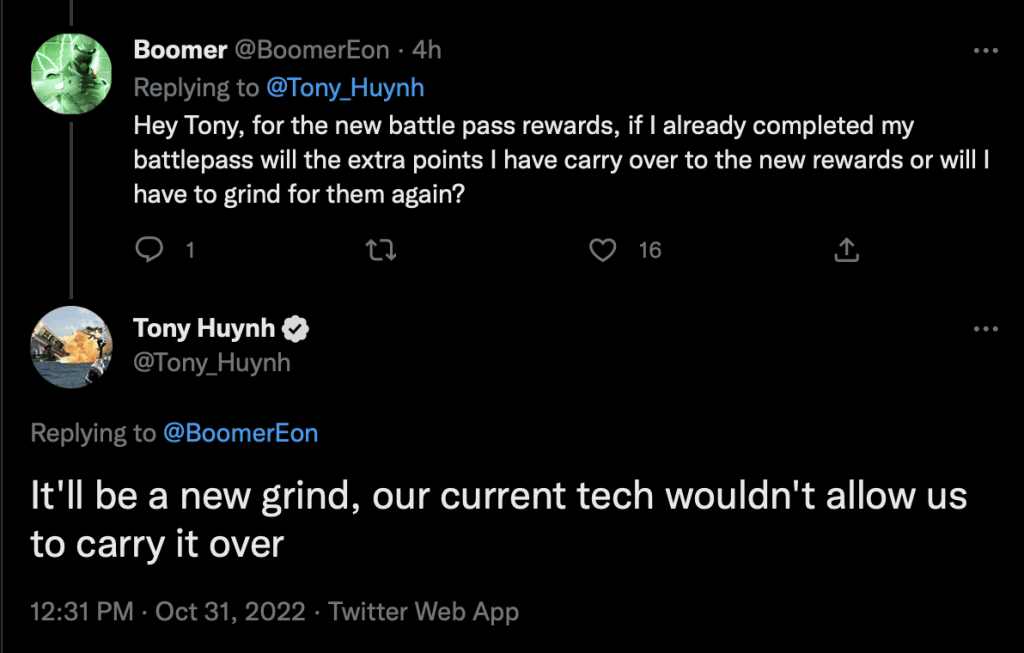 If that wasn't bad enough for some players, MultiVersus Game Director, Tony Huynh, confirmed their current tech "wouldn't allow" players with excess points progress towards the new levels. With several players already finishing the currently available seasonal milestones, which offer 600 points a piece, there are some concerns about finishing the new levels before Nov. 15.
While others are optimistic about the new rewards, there are also some concerns about the items added.
The reward for tier 52, Player First Gold, is just the currently available Player First avatar with a gold border around it. The premium exclusive reward for tier 53, Ghosts In Them There Hills Gold banner, is just an enhanced version of free reward for tier 32. As near as we can tell, the only difference between the two, besides one being legendary and the other uncommon, is the gold version adds a brief animation where the eyes glow. It's a cool touch, but very small for the investment required to unlock.
Player First Games has not commented on these concerns, but we will likely hear something in the coming days regarding this and some users reporting their progress did transfer over to the new rewards.