Perhaps unintentionally, customization in Voice of Cards: The Isle Dragon Roars is rather difficult. Despite multiple prompts, it's easy to misunderstand, just like the DLC can go either way. To make this easier, we wanted to make a quick guide on how to access Voice of Cards: The Isle Dragon Roars' DLC and what it looks like.
How to Access Voice of Cards: The Isle Dragon Roars' DLC and What it Looks Like
Accessing Customization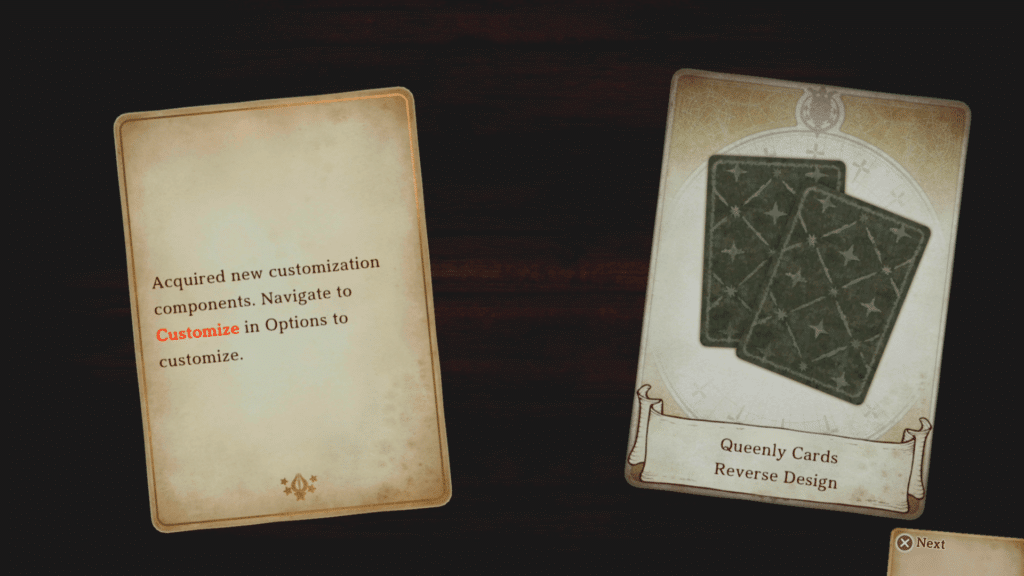 When unlocking new content, you'll get a message indicating you can change by heading to options and selecting customize.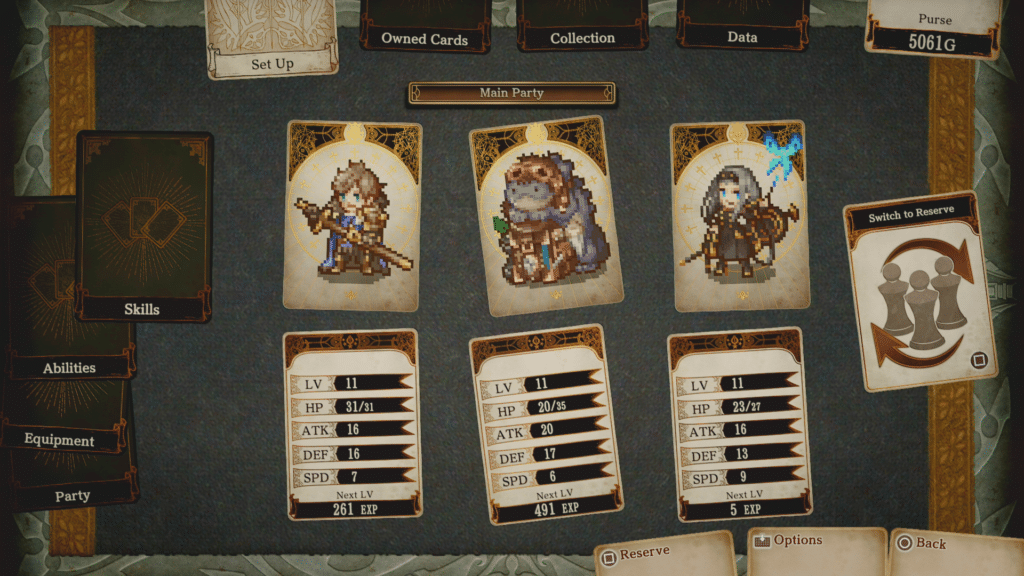 If you're anything like me, you selected options in the middle of a game and couldn't find the option. This isn't a glitch or an error, it actually means options on the title screen.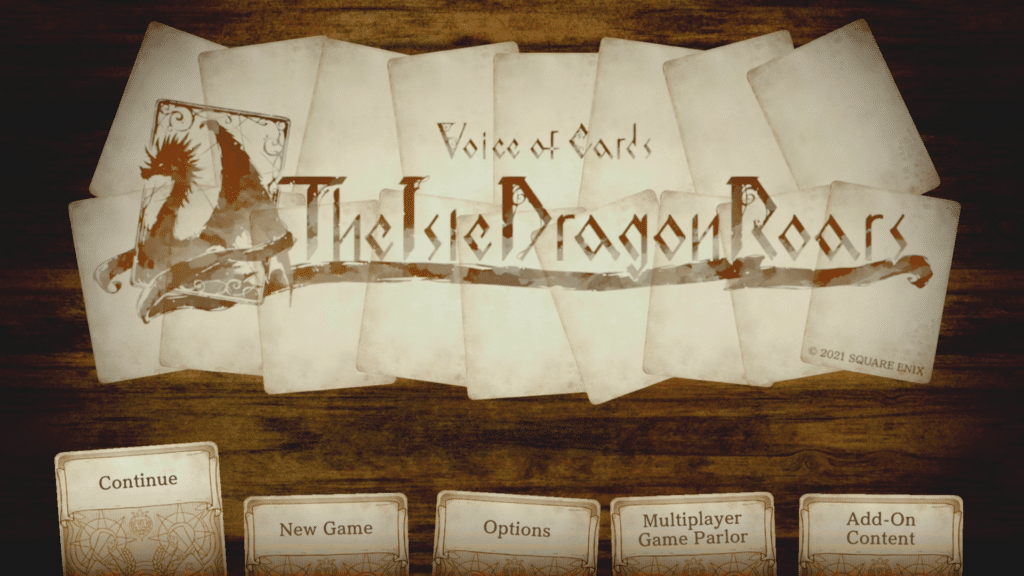 When you select that, you'll see additional options, including customization where unlockables and DLC are located.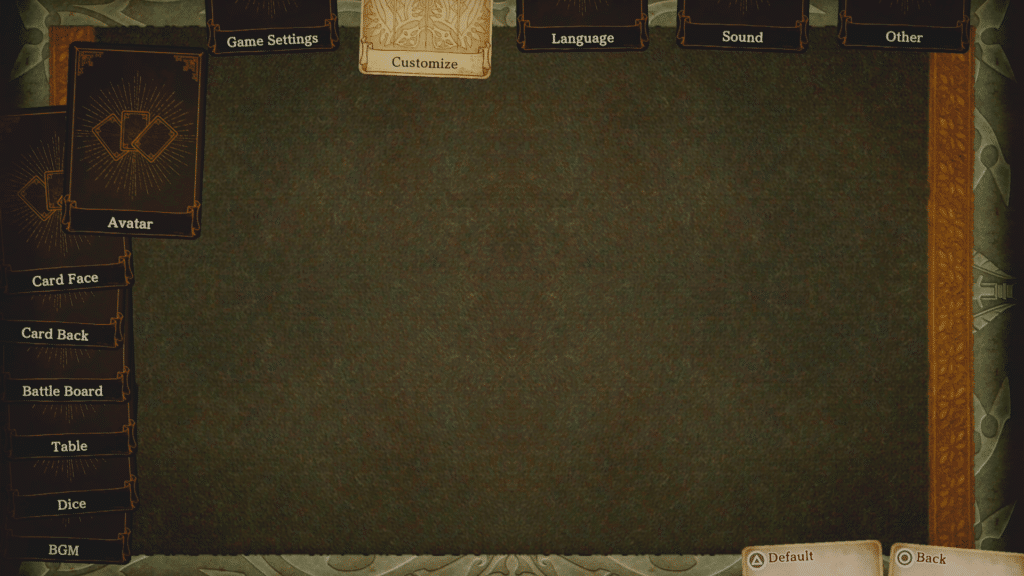 What Does the DLC Look Like?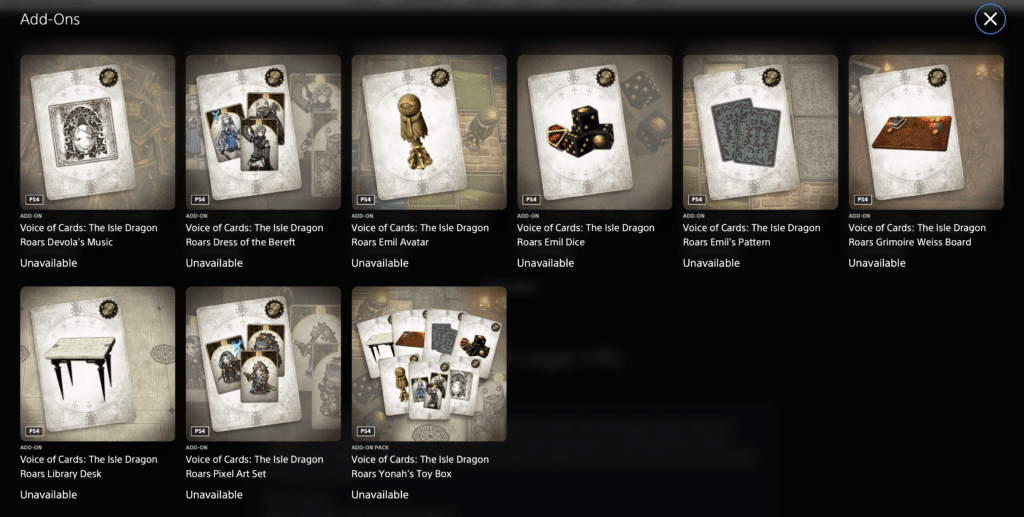 While the preview images give players an okay idea of what they're getting, we wanted to give them a better look at both those, included options, and what they actually entail.
Avatar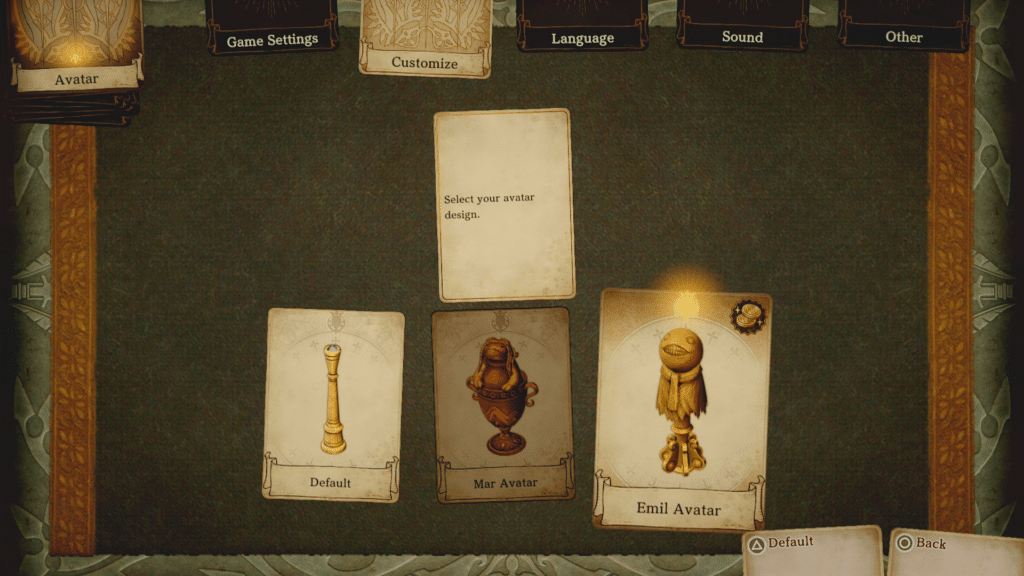 Here are the three possible options in Voice of Cards: The Isle Dragon Roars. On the map the avatar works like a game piece to indication your position.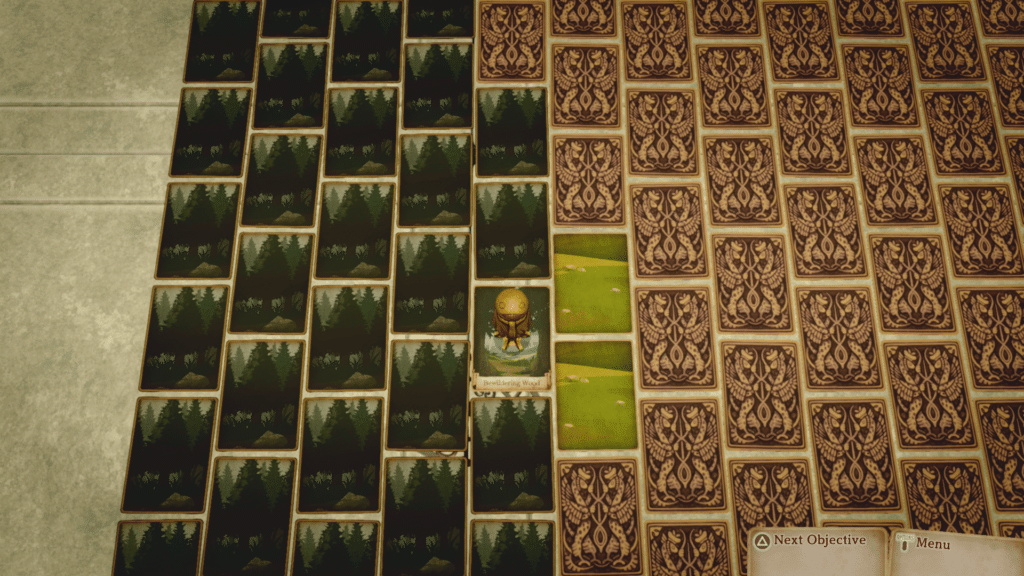 It adds some interesting flare, far more than the basic one, as you explore the world.
Card Face
Card face essentially means costumes for the characters. The default set are the characters intended look, Dress of the Bereft gives the main three characters costumes based off NieR and Pixel Art changes the look of everything to, well, pixel art. Unlike Dress of the Bereft, this doesn't just extend to companions, it also replies enemy designs as well.
Card Back
There are four options for back designs. The default you start with, Ancient Mural Pattern unlocks quickly into the adventure, Queenly Cards Reverse Design is for winning one of the optional card games and Emil's Pattern is DLC. Where you see these the most is actually outside of battle when exploring the world.
Battle Board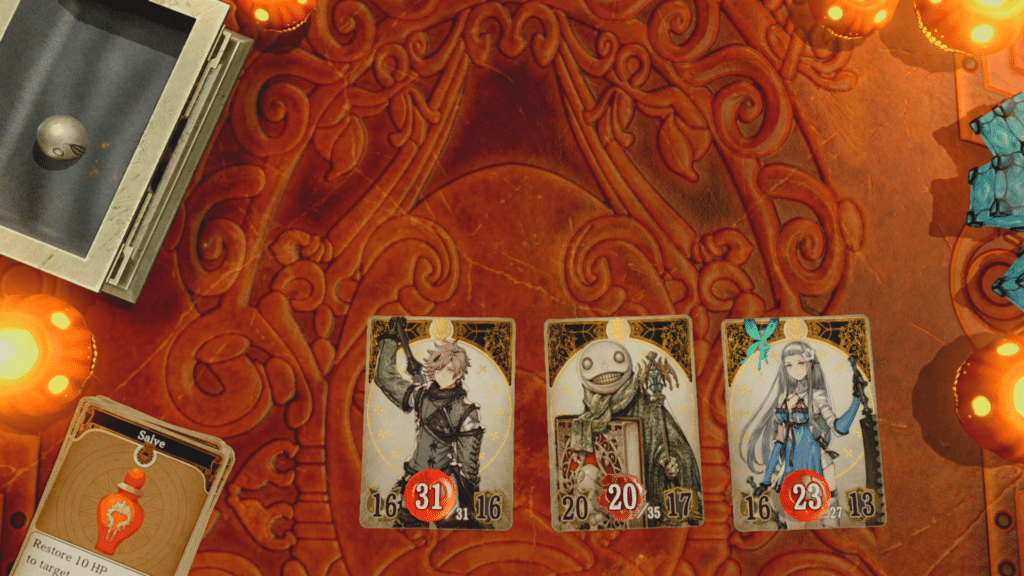 Battle Board refers to the table you see when fighting an enemy. In the case of Grimoire Weiss, it looks like the book of the same name, complete with Emil tokens. They do appear in different positions and even change the cards icons to reflect the different currency.
Table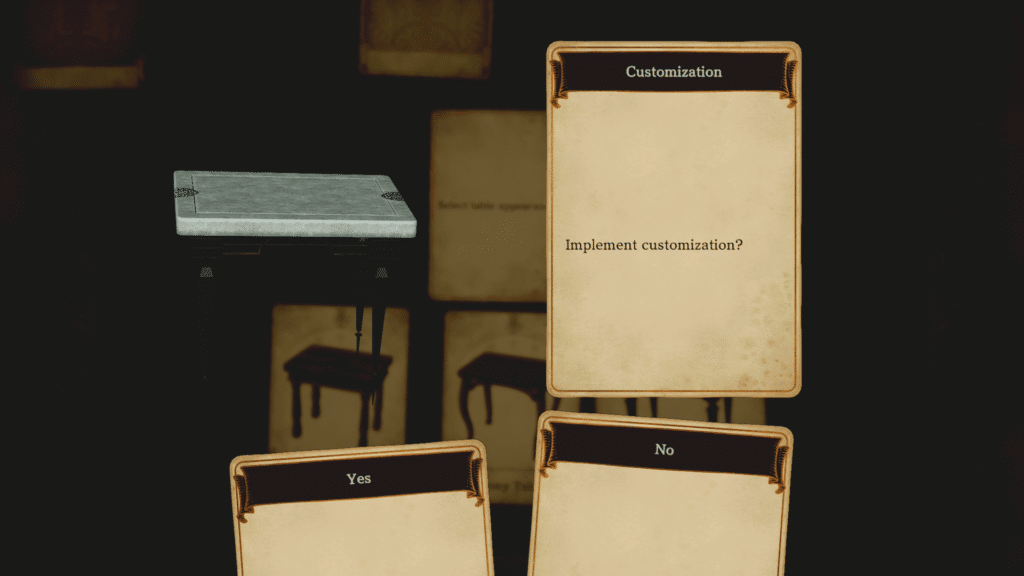 Tables don't have much of a presence in Voice of Cards: The Isle Dragon Roars, but the Library Desk is an elegant look.
Dice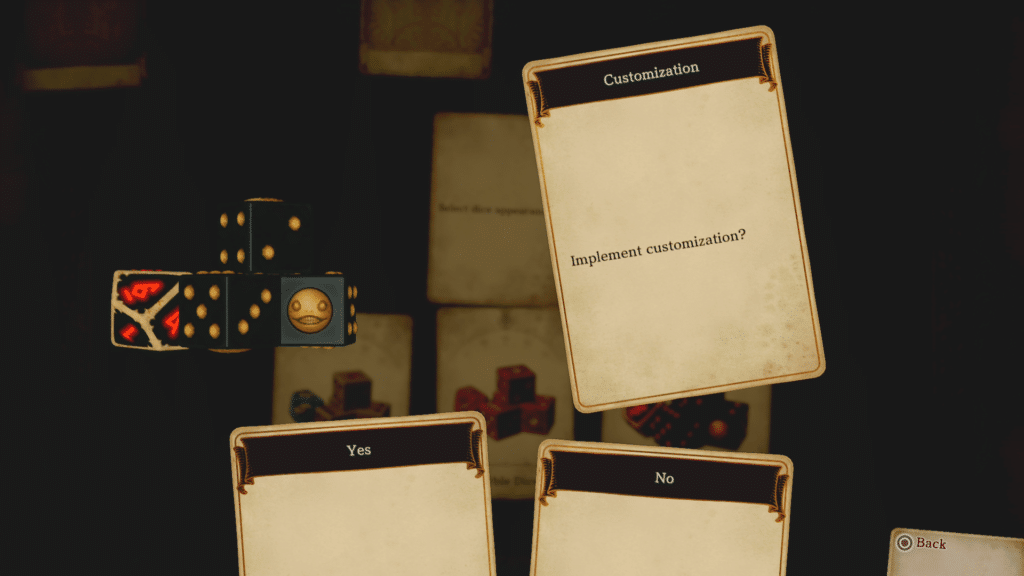 When using certain effects or card moves, there will be a rollable die. One of the options pictured above will be rolled if you snag the Emil Dice set. They're cute with an Emil icon instead of a one.
BGM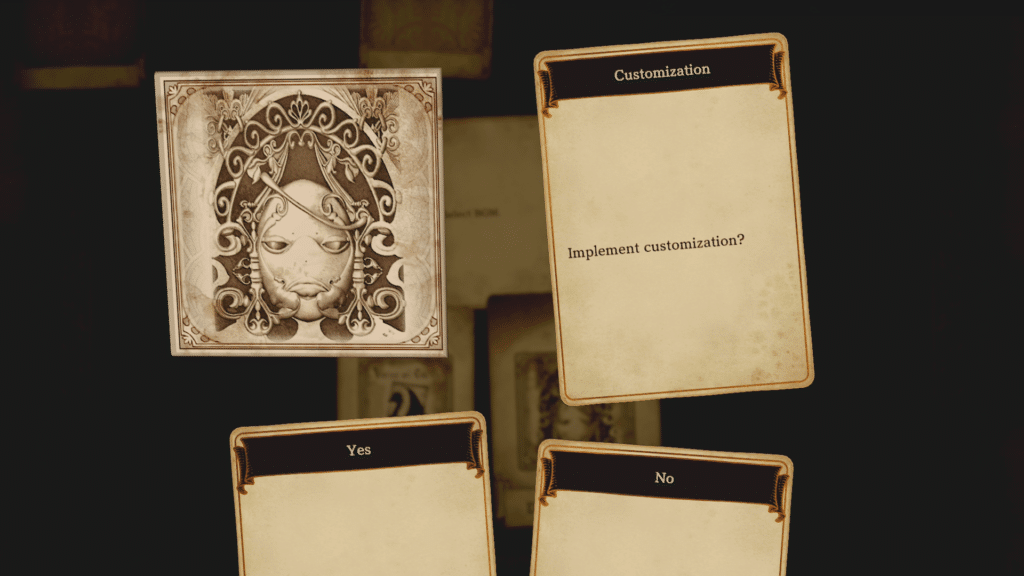 Unfortunately, we can't include the full soundtrack, Devola's Music is an absolute must for fans of NieR's arrangement.