Contrary to the previous Ender Lilies: Quietus of the Knights bosses, Dark Witch Eleine is all about your strategy. With the wrong moves, she is extremely difficult, though with the right ones she is a joke. Instead of spending a while trying to figure this out, we wanted to make it a bit easier on your road to defeat Dark Witch Eleine.
How to beat Dark Witch Eleine guide:
Suggested Build
If you lack any of the spirits mentioned here, I strongly suggest stopping everything and finding them.
Western Merchant
Floral Sorceress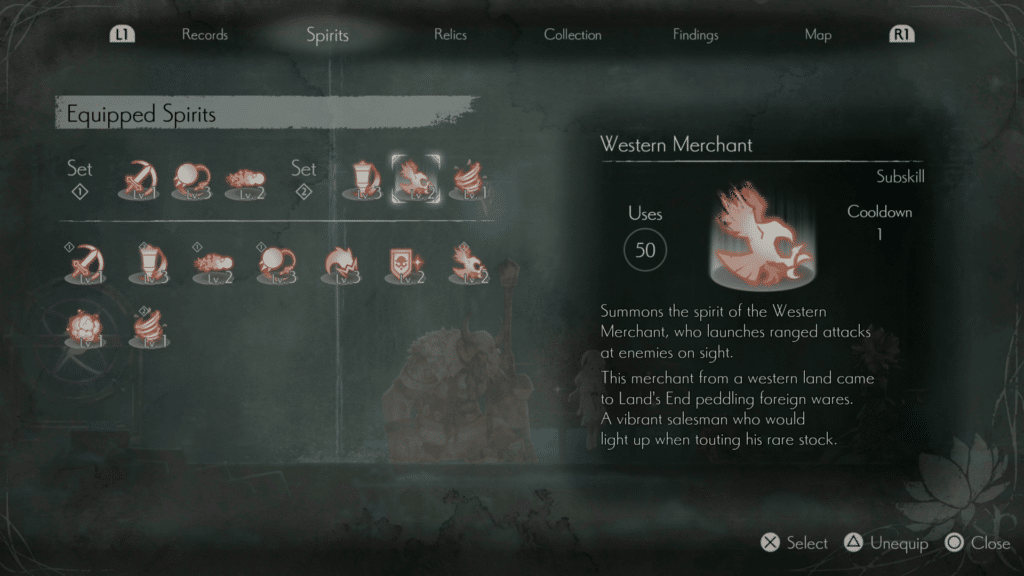 Dark Witch Eleine Phase One
During her first phase, it's all about knowing when and when not to engage Dark Witch Eleine. She only has two attacks, one is a quick fireball thrown at you and the other is six little balls that fly around you. The quick attack might take some getting used to, but you just want to hit her with Gerrod's hammer as much as possible. This should break her shielding and leave her open for easy damage. If you do stun her, using the Floral Sorceress magic on her will do some good damage, but not needed at this point.
Dark Witch Eleine Phase Two
Around 60 percent she will do a new attack that summons a tornado. You can see it happening because she will typically fly high or her cast time will seem longer. Just avoid that or stay within a safe range, the hammer has great range making it possible to just punish her while using Floral Sorceress anytime she starts to slow down.
The only other change during this phase is a follow-up to the quick fireball attack. Essentially, move back, dodge forward to avoid the first one, move back again and repeat the forward dodge to overcome it. This might take some trial and error but it can easily be avoided.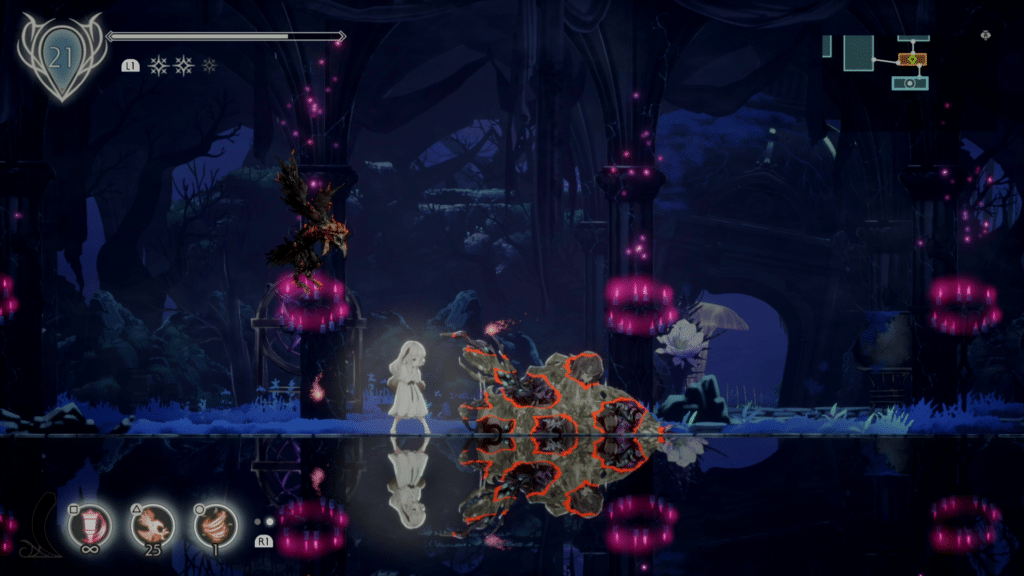 Dark With Eleine Phase Three
At 40 percent or so she will enrage and become far more hostile and add a thorn attack. While you can engage her, I found it was easiest to summon a Western Merchant and punish her with Floral Sorceress.
Basically, once Western Merchant is summoned, it will attack its own whenever possible. This will give you largely free damage, with the rest coming from her obvious rotation. Just wait for her magic attack and she will follow it up by teleporting to you for the thorn attack. I would wait for it, summon Floral Sorceress and she will miss while taking a lot of damage. Don't be shocked if you fail on your first or second attempt but she is very easy to overcome with this tactic.