Unlike Guardian Siegrid, Gerrod, the Elder Warrior gives players an idea of what real combat is like in Ender Lilies: Quietus of the Knights. He starts off easy, only to build into a boss that relies heavily on tactics and partners. Thankfully, with the right tactic, he isn't too hard to beat.
How to beat Gerrod the Elder Warrior guide:
Suggested Build
While you're limited to about seven spirits, I found the best tactic is to have the following three.
Umbral Knight
Guardian Siegrid
Cliffside Hamlet Youth
I would level Cliffside Hamlet over Guardian Siegrid, though both have a place in this fight.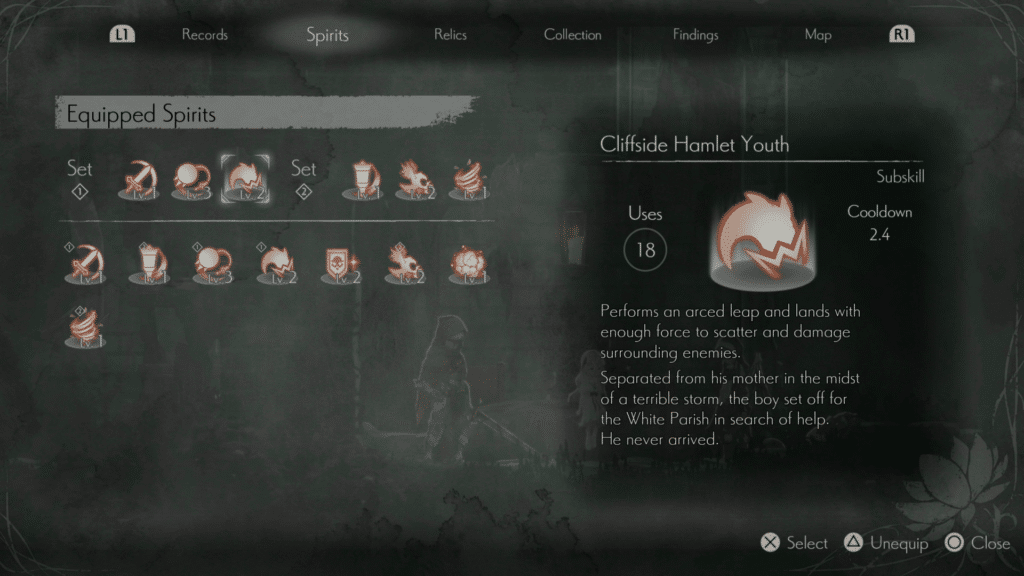 Gerrod, the Elder Warrior Phase One
The first phase is a repeat of most fights so far. Hit him with Umbral Knight twice, wait for his attack and then stab him in the back. After a while, he will jump around. When this happens, just move away from him in whatever direction and you'll be fine.
Gerrod, the Elder Warrior Phase Two
At around 75 percent health he will start doing two new attacks. One where he slams his hammer into the ground and another where he swings so hard he will hit things behind him. Thankfully, the tactic isn't too different for this phase.
Simply pay attention to his swing time. If it seemingly takes longer than usual, he is doing the large swing and if he doesn't, it will be the usual two swings. The other is when he jumps back in a direction. This indicates he will slam, so when he goes defensive, you also want to go defensive.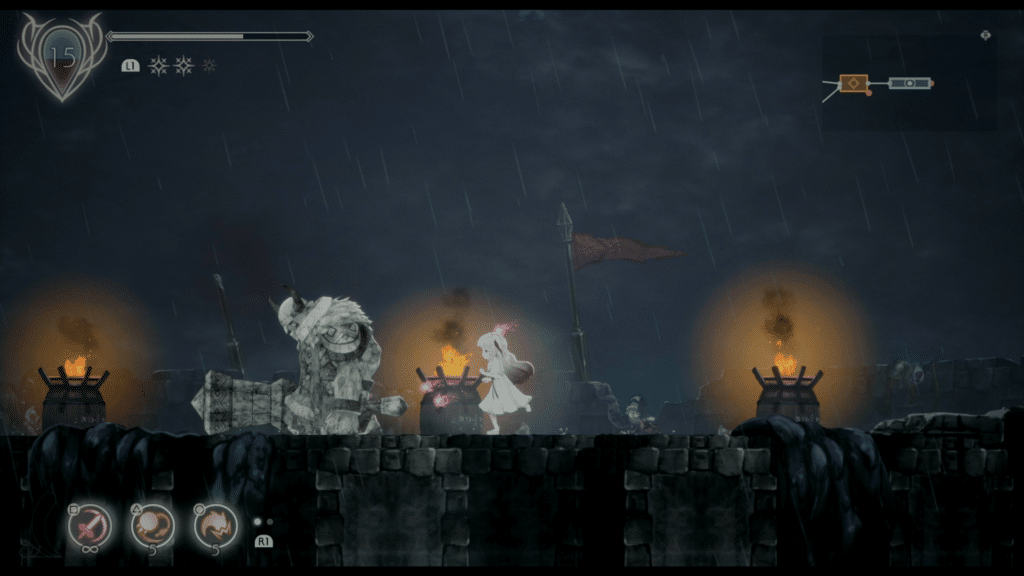 Gerrod, the Elder Warrior Phase Three
At around 40 percent he will have a new aura and become significantly more hostile. This is also where most tactics will fail since the goal isn't to kill him with the Umbral Knight, it's to utilize other spirits.
Instead of worrying about his attacks, maintain your distance and wait for him to do his ground pound attack. This will occur multiple times in a row, making it very easy to predict. The basic tactic is to let him strike, stop at a safe range, summon Guardian Siegrid and then run. She will swing her flail and typically hit Gerrod once or twice.
Another great tactic is to anticipate where Gerrod is going to be and summon Cliffside Hamlet Youth to land near him. I typically did this when he was charging at me, swinging his hammer, or anything that keeps him in a fixed spot for an extended period of time.