As you may or may not know, Oct. 11 is National Coming Out day and Bungie is celebrating this event with special blog post and Destiny 2 transmat effect.
The post, which can be found here, talks about the dignity and respect the LGBTQIA+ community deserves through a heartfelt blog post on the subject. We strongly suggest anyone interested in the subject go check it out, as it's clear a lot of thought went into it.
Along with the post, Bungie released a special transmat effect so players can show their pride.
The act of coming out is not limited to a single day, a single month, or even a single year. It is a journey whose only destination is to be your truest self, and no matter where you are on your path, you deserve to shine. We're proud today to release the End of the Rainbow transmat effect permanently for all players to give a venue for that shine, and we're further pleased to also share a special wallpaper set spotlighting several of Destiny 2's queer characters. Our universe is a wonderfully diverse place, and all of the colors to be found only make it brighter.

Bungie Blog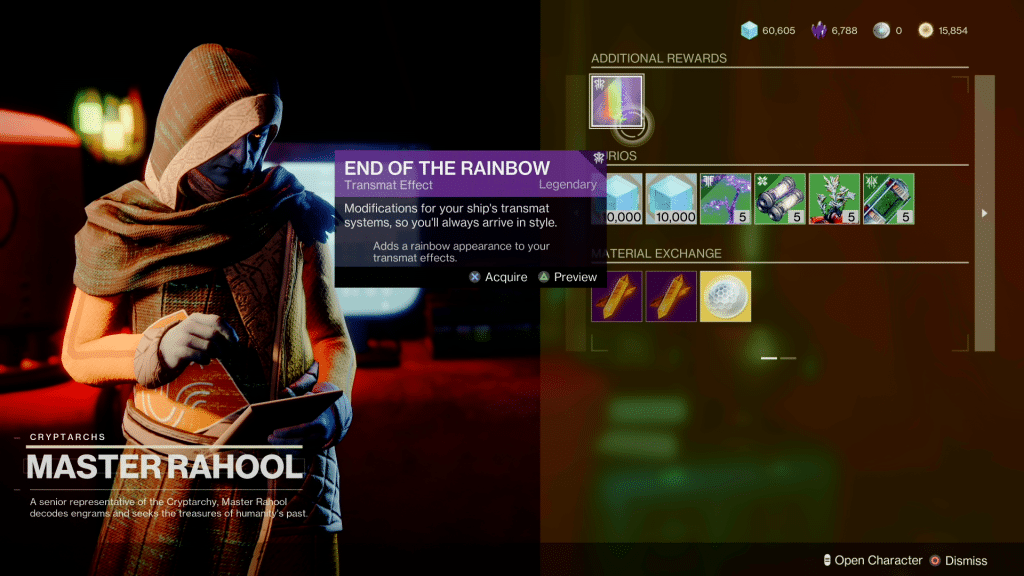 To unlock the transmat effect, simply log into your Bungie account and enter the code R9J-79M-J6C. This will unlock End of the Rainbow, which can be obtained by going to a Cryptarch. If you don't see the item like pictured above, simply log out and try again. After that the effect is yours to keep and can be obtained again through your collection.