With Marvel's Guardians of the Galaxy now available, fans who bought the Deluxe Edition are eager to enjoy the plethora of extras, including early access to the Sun-Lord and City-Lord costumes.
If you are having a hard time figuring out how to access the Deluxe Edition outfits in Marvel's Guardians of the Galaxy, here's our guide: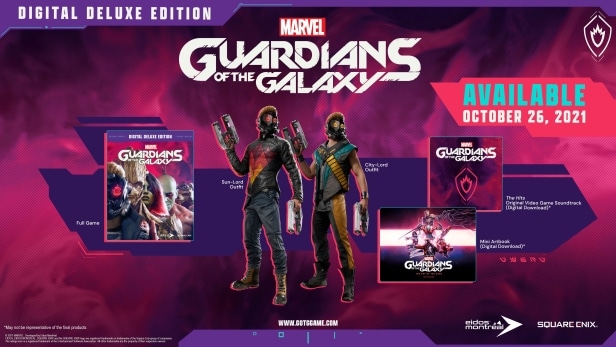 The two outfits for Star-Lord that are included in the Deluxe Edition can be accessed as soon as you are able to control Star-Lord
During your first mission, go to the main menu by pressing the Share Button for Xbox or Touch Pad on PlayStation
Once you are on the main menu, press the Y or Triangle button to access Outfits
Now you should be able to see the plethora of outfits for Star-Lord, including the two that came with the Deluxe Edition
Marvel's Guardians of the Galaxy is available now for PlayStation 4, PlayStation 5, Xbox Series X, Xbox One, and PC via Steam. Check out our review for more information about the game and stay tuned for more guides.