At this point you solved the mysteries of the Museum, beat the boss and figured things can't possibly get worse, until you go to save the prisoner. The Triggot Creeper is one of the most unexpectedly fearsome enemies in Cris Tales and probably something you dealt with in some capacity if you used time magic on a cocoon. If not, now you know why people don't mess with those enemies. With this one is another creature called the Trifly Royalty, with both of them acting as protectors. They're a nightmare to deal with but with this guide you might make it out alive.
Here's our guide on how to defeat the Trifly Royalty in Cris Tales:
Getting the Key
Before you can do anything, you need the key to free the prisoner. If you read the dialogue, you'll know it's behind one of the pictures, though probably not the one you think. In the event you still need the key, it's located behind the picture below.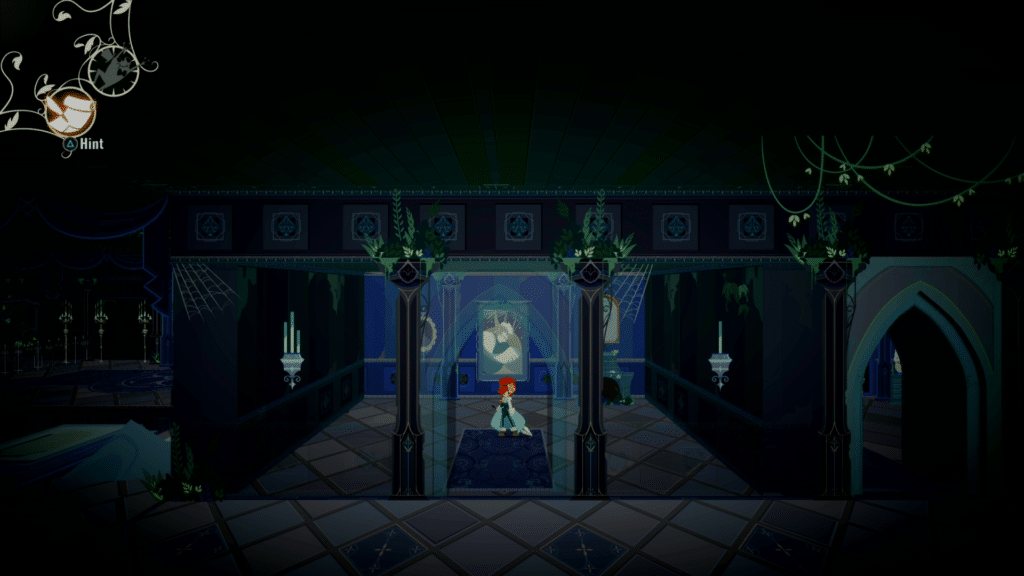 To easily get both it and back, restore the pillar you have to break to on the right path so finishes the bridge above you. Go back to where the prisoner is and head down the upper path. It will be the first painting you see after getting to the starting area. Grab it and then walk back for the fight.
Set Up
There really isn't anything special you need, though I strongly advise making sure you have full health and a lot of MP.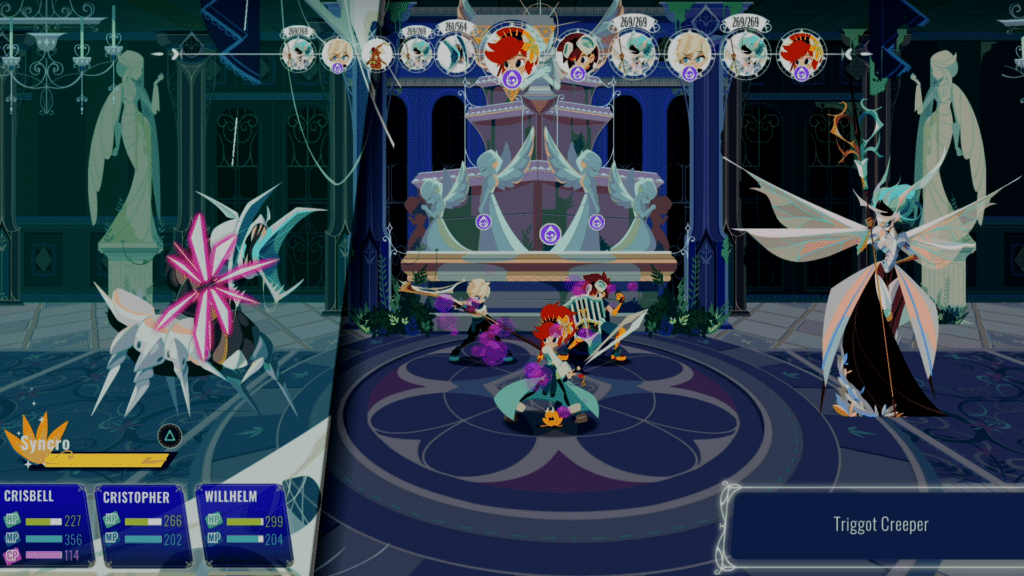 Fighting Trifly Royalty
Contrary to every other enemy thus far, this line of enemy (Creepy, Royalty, Cocoon) are immune to being scanned. All it does is reveal the enemies health and waste your turn. Don't bother trying on this fight, as you're going to need as much firepower as possible.
Even though the Triggot Creeper has more health than the Trifly Royalty, you want to kill it as soon as possible. It has a move that eats one of your characters, which might not do much in way of damage but removes them from play until they spit them out or you do enough damage to free them.
While I don't know if they're weak to anything, using Syncro with Cristopher and selecting water did devastating damage to the Triggot Creeper. I nearly killed it in a single attack, so don't waste any time and use your power to kill that creature before it causes more problems.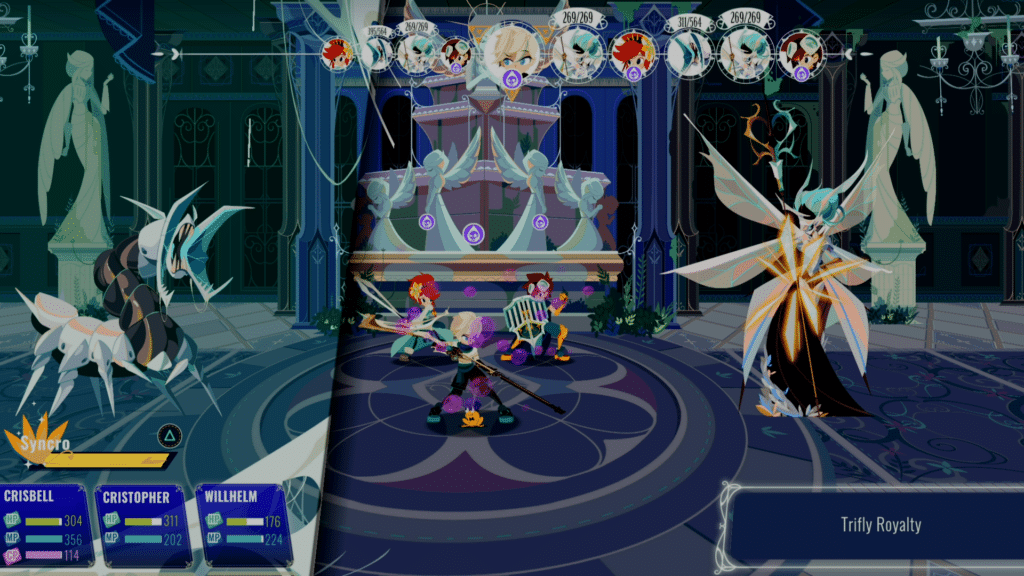 Now, the Trifly Royalty is more annoying than anything else. Failing to block its poison move can stun/paralyze you and it has a really odd blocking window. If you do manage to hit it, your character will not be stunned and get to attack.
Since this can go south fast, try to make sure Willhelm does his delayed healing skill for a background heal and just throw powerful attacks at it. I tried fire, water, thunder, explosions and poison and they all performed as well besides poison doing worse.
Four or so good hits should kill it but this is a fight where you want to blitz the enemy or expect things to go south extremely quickly.