It has been an interesting rollercoaster for Stranger of Paradise Final Fantasy Origin. Initial leaks made the collaboration title between Square Enix and Team Ninja seem extremely intriguing, with the actual reveal leaving many players underwhelmed. Those with a PlayStation 5 planned on checking out the trial edition, with everyone else going off impressions, but even that has its own unexpected errors.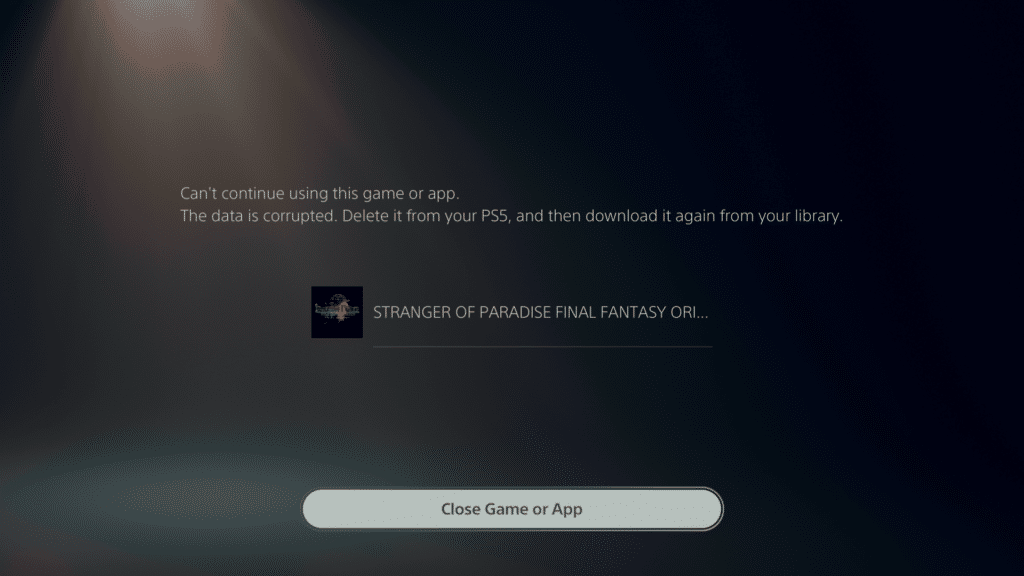 Currently, anyone who downloads the trial edition of Stranger of Paradise Final Fantasy Origin gets a message telling them the data is corrupted. This issue appears to extend beyond North America, with multiple members of our team confirming this issue is occurring.
Unfortunately, no response has been made as to what exactly went wrong. Some think the file sent to Sony was bad, with others thinking there might've been an issue with how the content was handled. There is even growing concern that the poor reception of the trailer, which currently has more thumbs down on YouTube than thumbs up, that the demo itself will be scraped in favor of an emergency retool.
Whatever the reason or end result might be, Square Enix has yet to comment on it.