There has been a lot of talk about Housemarque's latest game, Returnal, and save files, with the latest resulting from an error with their latest patch.
Returnal version 1.3.3 was released earlier today much to many players dismay. Not only was the developer debug mistake removed, sleeping on the ship was changed to once and supposedly the amount was decreased, it wasn't all bad. It was also set to fix the trophy glitches, errors with DLC suits and made scout corpses so common I went from seeing zero after getting the true end to 20+ in an hour. While it unsurprisingly did not implement run saving, Housemarque at least acknowledged it, which comes at the perfect time since version 1.3.3 has caused some users to have their saves corrupted.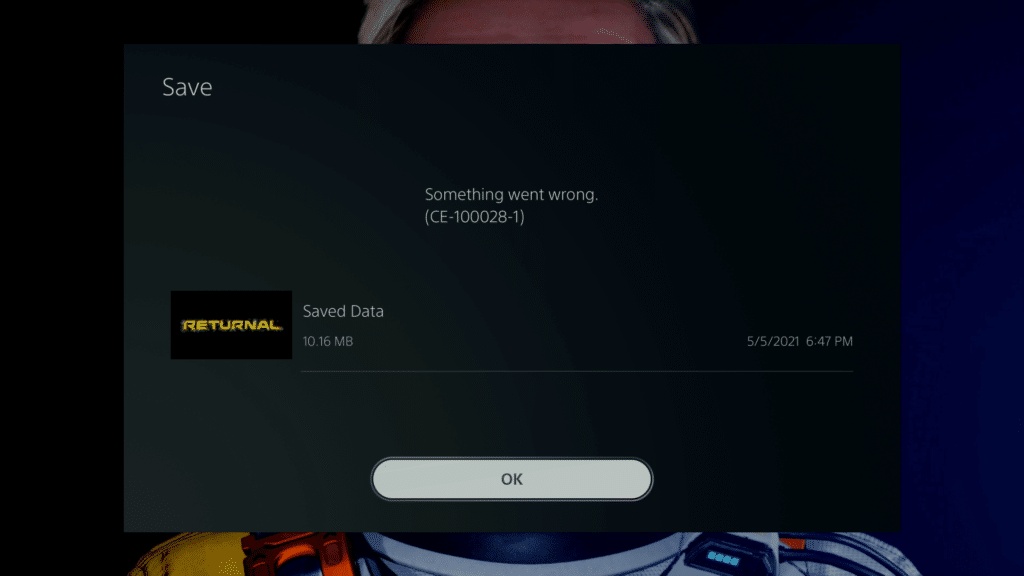 As one of the impacted players, any time Returnal attempts to save (find a new item, die, etc), error code CE-100028-1 appears. Essentially, the save is now corrupted and might not be possible to save. If you're unsure and haven't seen the above image you're probably fine, but Housemarque had the following to say.
Anyone with version 1.3.3 will need to ultimately delete and redownload Returnal if they wish to continue playing. No definitive word on what will happen with people who have corrupted saves, though PlayStation Plus users might be in the clear.
While users can't manually copy PS5 saved files, they can be uploaded to the cloud. If a version of the save was uploaded before being corrupted, regardless of what the patch does it is possible to continue from that point forward. That being said, I strongly suggest disabling auto cloud upload until this stuff is sorted. To do that, simply go settings, saved data, saved data (PS5), sync saved data and disable.
Hopefully it will all get sorted in the next couple of hours and not be the start of a new loop.