With Mass Effect Legendary Edition launching next week, EA released a full breakdown on the performance details for each platform that includes one that favors resolution and others that favor framerate.
When the game launches next week, players will have an option to choose from a variety of options whether to prioritize visual fidelity and/or frame rate. For PC players, the game support up to 240 frames per second and supporting refresh rates up to 240 Hz. Additionally, players can tweak several graphics options at any time to finetune the preferred balance of graphics and performance.
As for the console players, they can toggle between two gameplay modes at any time on all platforms:
Favor Quality prioritizes achieving the highest visual fidelity possible in exchange for a lower target framerate.
Favor Framerate prioritizes the highest framerate possible by scaling native resolution and reducing some graphical features.
Please refer to the table below for more details on Mass Effect Legendary Edition target resolution and framerate: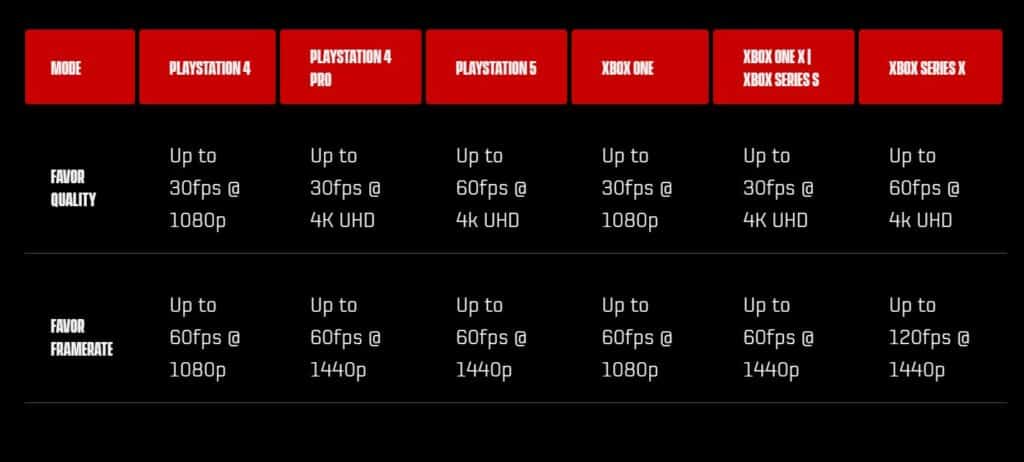 Mass Effect Legendary Edition will be available on May 14 for PS4, Xbox One, and PC – with an option to upgrade to PS5 and Xbox Series versions respectively.