If you're anything like me, you're playing Star Ocean The Divine Force on the highest difficulty. It might not seem terribly difficult, at least most of the time, though Mother Worm can really pack a punch. Some of her attacks can almost one hit you, even with the Digital Deluxe Upgrade items, but with the right tactic she is shockingly easy.
How to Defeat Mother Worm in Star Ocean The Divine Force
Set Up
Before you fight Mother Worm you'll learn about a mine cart that will take you straight to the entrance or right back to the boss fight. Use this opportunity to head back to town and make sure you have everything you need.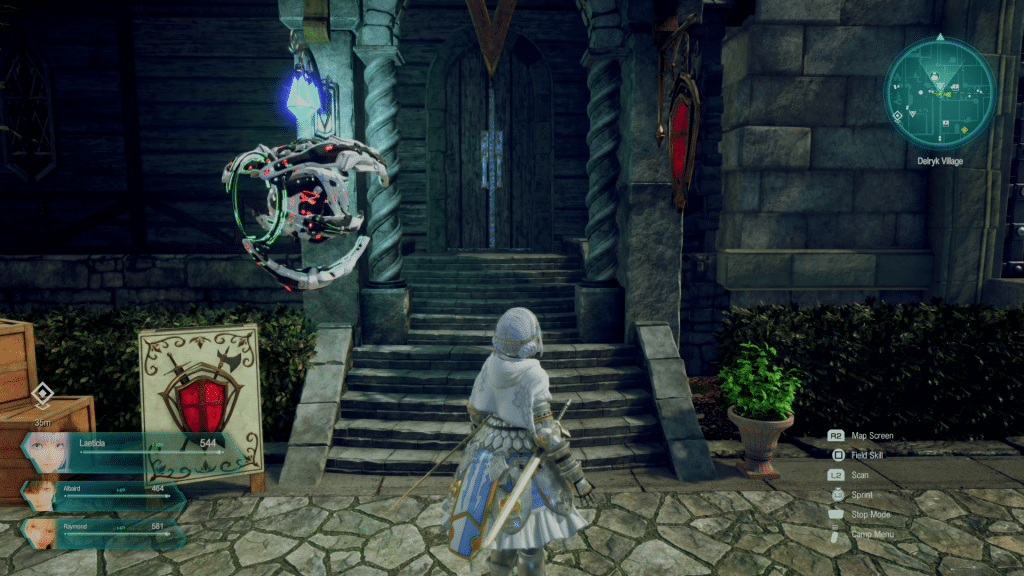 This shop in town is invaluable for this fight. It will have your first set of upgrades, giving every character a new weapon, and armor to increase their overall power. There you can also buy healing items, or if you're really worried, a Sacrificial Doll (instead of dying, the item is consumed).
Once you have all of that, I suggest running the dungeon until you're satisfied with your level. I did it at level 12, so I would estimate anything above level 10 is doable. If you follow this guide you shouldn't have much in terms of your survivability, though your party members will be another story.
Finally, for those having extreme issues with this fight, consider killing some enemies outside to increase your AP. This fight will not increase it, so once you're down to five you're stuck there.
Fighting Mother Worm
What makes this fight interesting is, close range is easy and long range is extremely difficult. The reason for this is how Mother Worm attacks.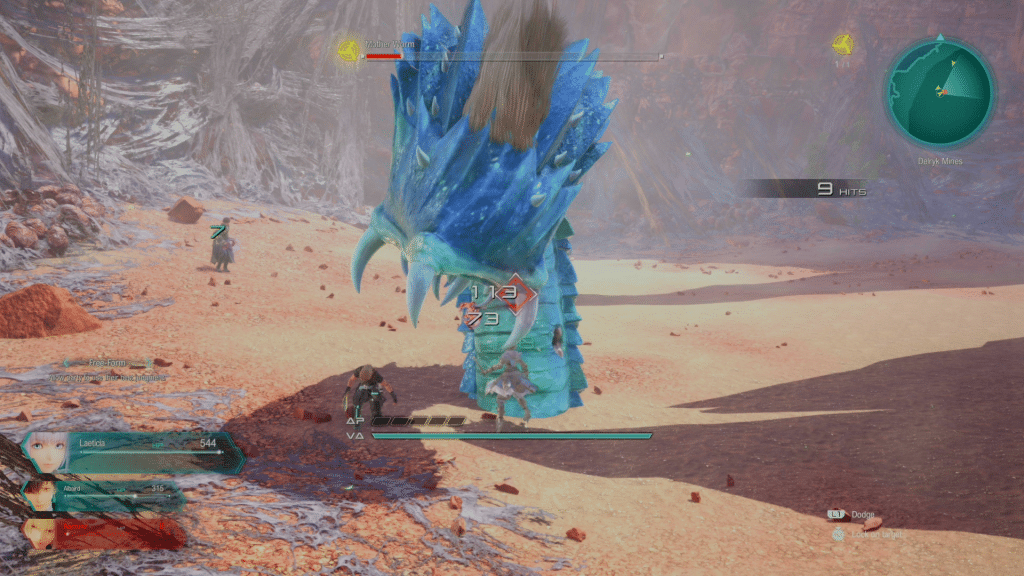 When you're at range and her target, Mother Worm will use magical attacks. With the exception of ice and fire, there shouldn't be an issue avoiding them. In the event she uses either attack, they will lock onto you and go to your exact position. This requires great dodge timing or you will take significant damage.
However, the better approach is to simply stand by Mother Worm. As long as you're at close range, she will use one of two close range attacks. Both of these are extremely easy to avoid and should be your focus. The only difficult thing about being close are the adds.
She will summon a few sets, though simply being near her and killing them should be enough to survive. Plus, when she goes underground, she will kill them for you. Speaking of, when she does that move, simply fly away.
From here, the fight is just about staying alive. She will eventually move, which is a great time to heal/revive and when you hit the red exposed area it will stun her for a little bit. Rinse and repeat and she should die without breaking a sweat.