HexGaming announced their latest take on a pro controller for PlayStation 5, Hex Rival Pro. It builds off the foundation found in the Hex Rival and hopes to give players of all skill levels an edge in competition.
According to HexGaming, it's meant to be the ultimate PlayStation 5 controller, boasting a fully modular design and built using authentic PlayStation 5 controllers to ensure a solid experience.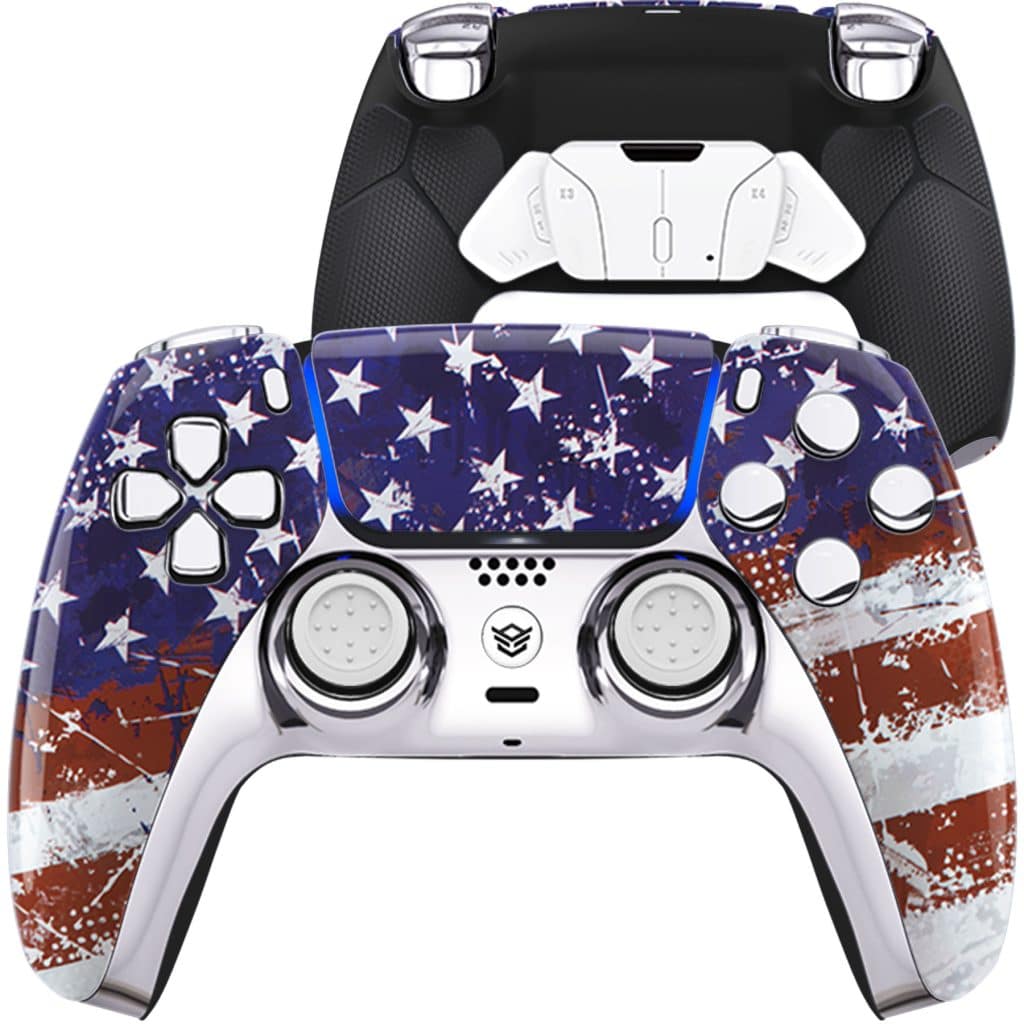 HexGaming also highlighted the following features that make Hex Rival Pro stand out.
Interchangeable thumbsticks, play wired or wireless, switch thumbsticks in seconds, and remappable rear buttons configurations on the fly.

Players can activate the remap program during the game and assign a maximum 15 buttons (X, O, Triangle, Square, Up, Down, Left, Right, L1, L2, R1, R2, L3, R3, Touchpad ) to the rear buttons.

6-in-1 interchangeable thumbsticks, 3 different heights, 2 different ergonomic thumb grip design, domed or concave. Gamers can operate the controller flexibly, capture targets faster and improve accuracy.

Press Release
Along with the announcement, Ray Zhu, CEO of HexGaming, provided the following comment about Hex Rival Pro.
With the highly engineered Hex Rival Pro controller, the standard for top-notch gameplay has been elevated. 

Gamers of all skill levels will improve their eSports skills and results with the Hex Rival Pro, as the amazing controls and impressive feedback can make the difference between victory and defeat.

Press Release
Those interested can purchase Hex Rival Pro from Amazon or through HexGaming's official website, with prices starting at $199.99. Before pulling the trigger, we suggest checking out the official website, as it features a vast array of customization options for practically any and every aspect of the controller. With either option players will get their desired RIVAL PRO controller, 6 in 1 interchangeable thumbstickers, manual and after-sales service card. The company also notes that no further accessories or cables are included.