Outside of holding a location, the hardest task in Rainbow Six Extraction is defeating a Protean. They're extremely powerful Chimera based on operators Alibi, Sledge, and Smoke. What makes them different from other encounters is both mechanics and the high chance of losing. They won't pull punches or make things easy for you, plus failing to kill it in the time limit will leave your operator M.I.A., making them not for the faint of heart. Thankfully, there isn't much you need to know about how to defeat a Protean in Rainbow Six Extraction, as it's more tactic than anything.
How to Defeat a Protean in Rainbow Six Extraction
Getting A Protean to Spawn
The first step to defeating a Protean is locating one. This can be done in one of two different ways. For most, the easiest way will be to get the Gateway objective. It only spawns on Cautious or above and the image can be seen above. To finish the objective you need to find a singularity (black ball) and activate it to be teleported to another dimension.
More bold players might fight one as part of an elite enemy objective. This is, thankfully, not as hard as the Gateway objective, though when I killed an elite one it did not give me the trophy/achievement.
Set Up
There are a lot of ways to go about defeating a Protean, with the team set up, which enemy you get and more making a massive difference. This guide, basically assumes you want to earn Dark Reflection, the trophy/achievement for killing one, over having issues defeating them consistently.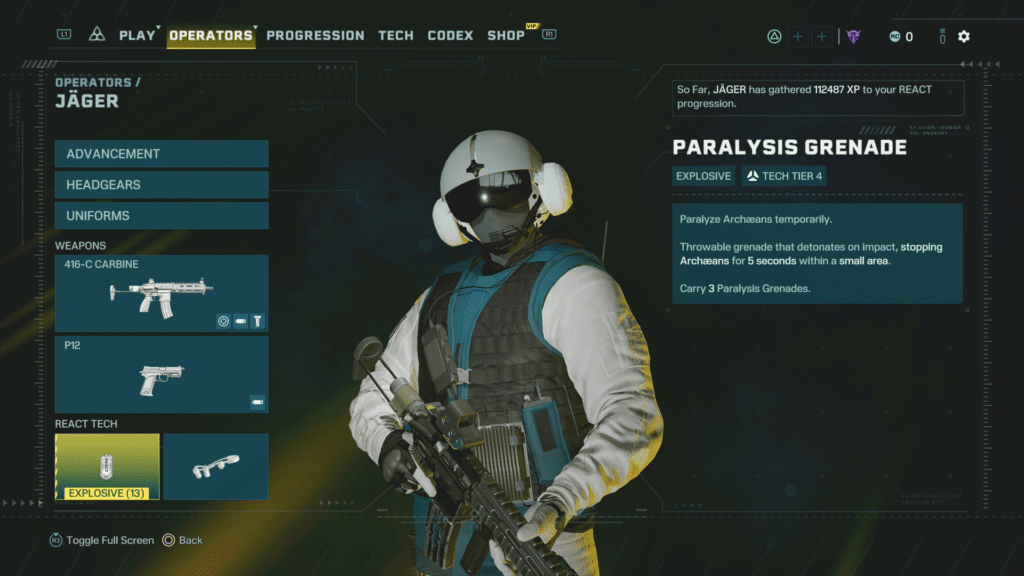 One of the best characters to defeat one is actually Jager, due to his automated turret. Even with rounds, you can drop a Protean's health by about a quarter, while also leaving it open to attacks. This is invaluable both defensively and offensively. It also helps to have Paralysis Grenades. Unfortunately, similar to Apex and Crushers, Proteans have a reduced time, but can be used for easy damage or to prevent taking damage. Having the React Laser also makes it extremely easy to run away, though not required to win.
Tactic
While your 10-minute timer starts the second you load into the new world, the Protean shouldn't spawn until you run to the objective point. I would use this moment to set up your turrets, both of which can be deployed at once, in a spot you know the Protean will walk past. If you're really nervous, feel free to take a moment to see which spots have health, ammo, or what have you.
Your goal is to burn it down as quickly as possible, paying close attention to the health segment. Every time you hit the segment the Protean will disappear and enemies will spawn. Once they're gone, you'll continue the fight.
Bosses
Each boss generally works the same way. They will teleport around the map and use their gimmick extensively. So you'll either need to avoid them rushing, multiple copies, or poison gas as you burn them down.
The trick to winning is to figure out the little quirks. For example, Sledge was the Protean I routinely got when playing solo, who is shielded when he isn't doing an attack. So, the trick is to wait for an attack, stun him, and unleash damage as you escape. None of them are particularly difficult, it just might take some luck for drops or layout.
Once it's dead, you'll be teleported out, get the trophy/achievement and make progress towards the gateway Codex.