The much-awaited Metroid Dread has finally arrived on Nintendo Switch and fans lucky enough to get the Amiibo figures, Samus and E.M.M.I, will be pleased to hear that there is an exclusive daily reward for scanning them.
Along with the Metroid Dread Amiibos that just came out along with the game today, other Metroid-related Amiibos can also be scanned for more rewards.
Find below the Metroid Dread Amiibo Unlockable Rewards:
Samus Aran Amiibo
The Samus Aran Amiibo gives an extra energy tank, which increases your health by 100, each day. After the first scan, it can replenish up to 200 health each day.
EMMI Aran Amiibo
Scanning the EMMI Amiibo figure will give you a Missile Plus tank, which increases the number of missiles that you can carry by 10. After the first scan, it gives you 30 missiles a day.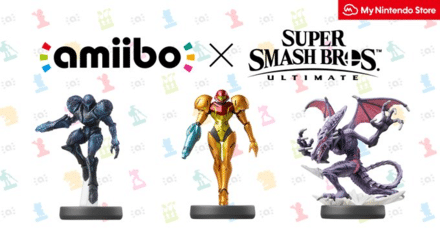 Metroid-related Amiibo
Those with existing Metroid Amiibo figures also have the opportunity to get rewards. The following figures give daily rewards:
Samus – Replenish life energy
Dark Samus and Ridley – Replenish the missile ammo
Metroid Dread is available now exclusively for the Nintendo Switch. Check back with us in a few days for our review coverage and more guides. Stay tuned!