Earlier this week, it was revealed global players will get a NieR Reincarnation Half-Year Anniversary Commemoration campaign, along with event quest Record: Garden of Benediction, but the actual update adds so much more.
First and foremost, players were sent a free pack of items that includes 3,000 gems, a premium summon ticket and a vast array of materials and resources. In addition to that, two new banners were added.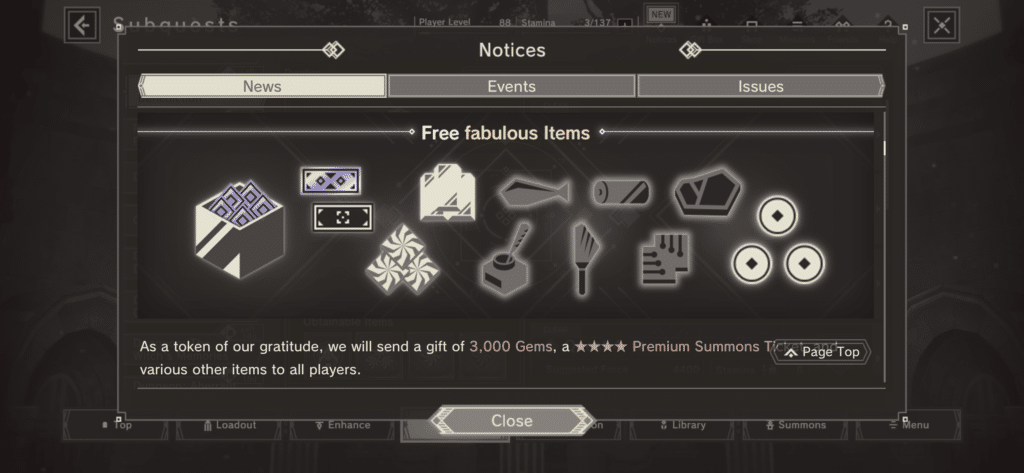 The first is Mama's Exciting Festival, which is available between Aug. 18 and 21. This banner includes the newly added Argo, Gayle and Griff celebratory characters, along with a celebratory version of the newly added Noelle character, plus the rate for four star characters is double for this banner. And, if that isn't enough, any player who plays while the banner is active gets a full 10 pull. Many users reported one or more four star from that alone, making it invaluable for new and existing players.
As for the other banner, Half-Year Anniversary, it lacks the increased chance of a four star pull but has an increased rate for the aforementioned banner characters. For those wondering which they should do, Japanese tier lists suggest all four characters are rather lackluster, with the only standout being Gayle.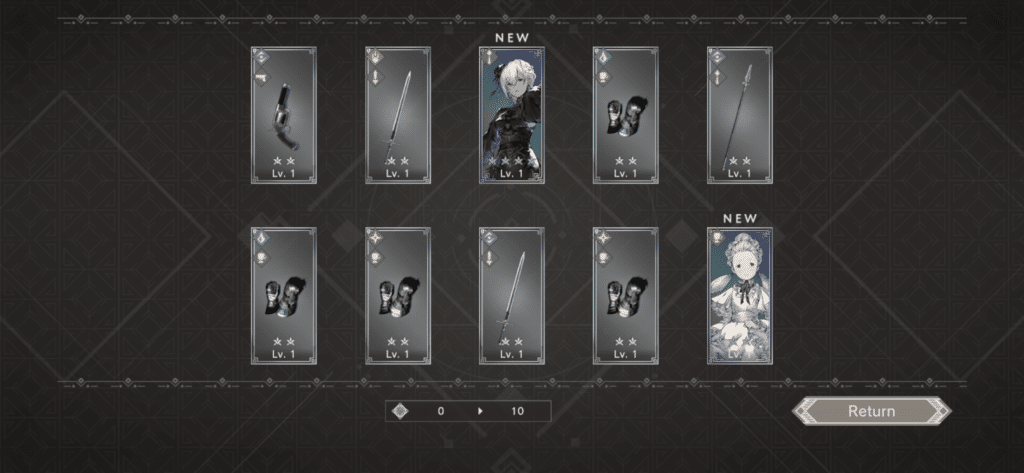 Joining the banners is a new event, Record: Garden of Benediction, that adds more coins for players to collect and redeem for prizes. Unlike previous events, the offered character, Fio (Celebratory Girl), is four stars and includes the books needed to fully max her and her four star weapon out.
Chapter 11 was also released, giving players new levels to explore and the aforementioned Noelle character. Beating it on hard will enhance daily quest drops and is required to do the daily quest and pulls.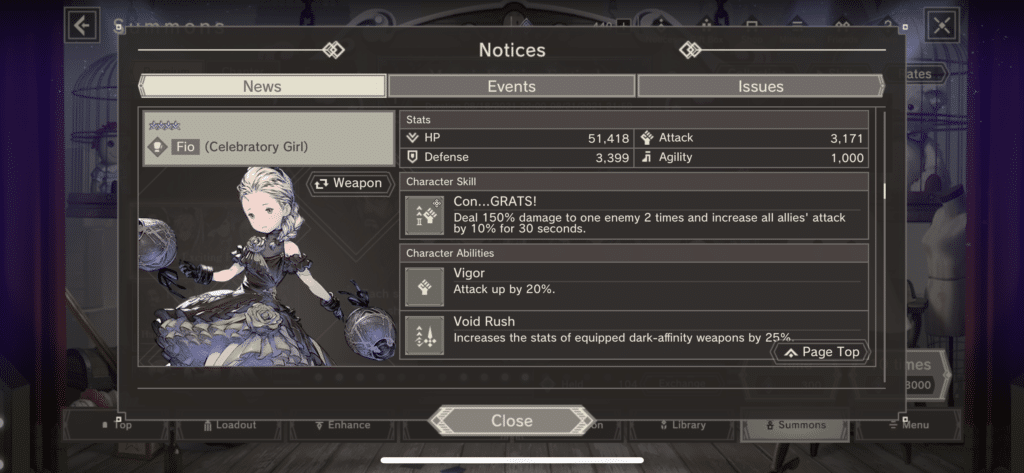 Finally, to keep things exciting, there is a new log in banner that lasts 10 days. The first nine give 50 gems, with the final day giving the exclusive companion bear, Judith. And, perhaps the most exciting detail, until Sept. 13, memoirs have a guaranteed success rate. This is massive as I've easily spent 100,000 gold on failures in the past week alone.