Aliens: Fireteam Elite is a three-player co-op shooter deeply embedded in the visually iconic trappings of the Alien IP. Mowing down waves of Xenomorph hostiles alongside friends can bring a smile to one's face, especially as the Xeno variants make their presence known throughout the course of the main campaign.
As the game introduces new horrific variations of the standard (yet still striking) Xenomorph, you may find yourself wondering how many hours of content are packed away in this game. It's clear that Cold Iron Studios wants Aliens: Fireteam Elite to hold your attention for a long while, having implemented the type of progression system and mission modifiers commonly found in other service titles.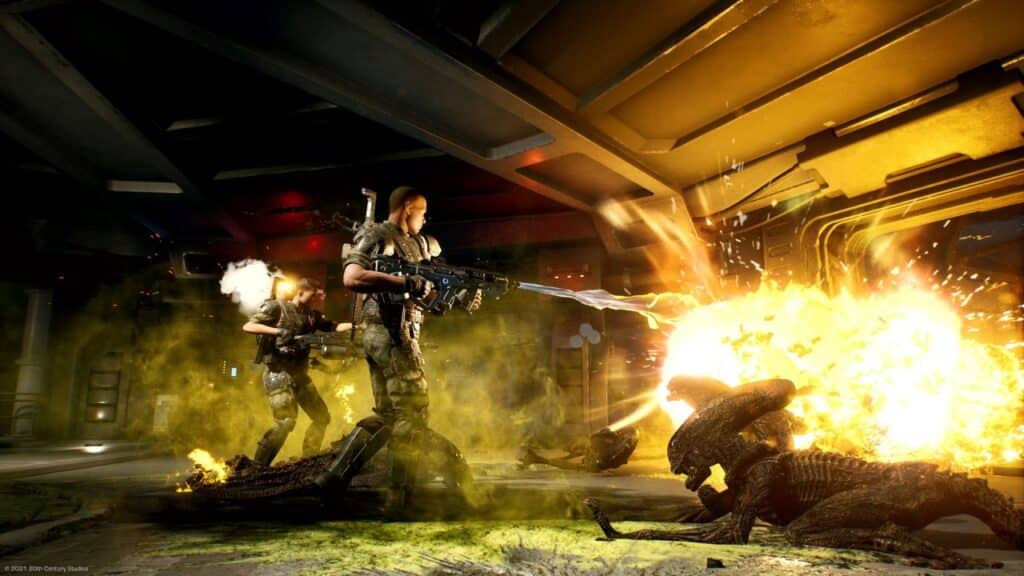 The answer regarding the length of Aliens: Fireteam Elite isn't simple for this reason. Given the game's structure, your mileage may vary. With that in mind, we do have an answer for the length of the main campaign, but anything beyond that may vary well differ wildly among players.
How Long is Aliens: Fireteam Elite?
The Aliens: Fireteam Elite campaign consists of four mission bundles, each containing three missions for a total of twelve missions. Completing all twelve missions can be done in well under 10 hours. The end game mode, Horde Mode, can extend playtime for those wanting to hold off increasingly difficult waves of Xenomorph variants. Whether that prospect appeals to you or not will largely dictate the length of this Aliens experience.
Those looking to get the most out of the game will have their work cut out for them due to a plodding progression system woven into characters, classes, and weapons. Capping it all out is sure to rocket well beyond the 10-hour mark, but a majority of that time will be spent re-experiencing the same content in a somewhat unvaried loop. Only the most diehard fans may be ready to take on that objective.
Aliens: Fireteam Elite is now available on PC, PlayStation 4, PlayStation 5, Xbox One, and Xbox Series X|S.