CFK Co., Ltd. and Strictly Limited Games have teamed up to release a physical version of their Wonder Boy remake, Wonder Boy Returns Remix.
While the physical version is limited to Nintendo Switch, they're releasing two different versions of the game. With the base version, players will get a physical version of the game, along with a manual featuring a lovely reference to one of the original Sega releases. Each copy is limited to 3,000, individually numbered and will run you 29.99€ ($33.20~).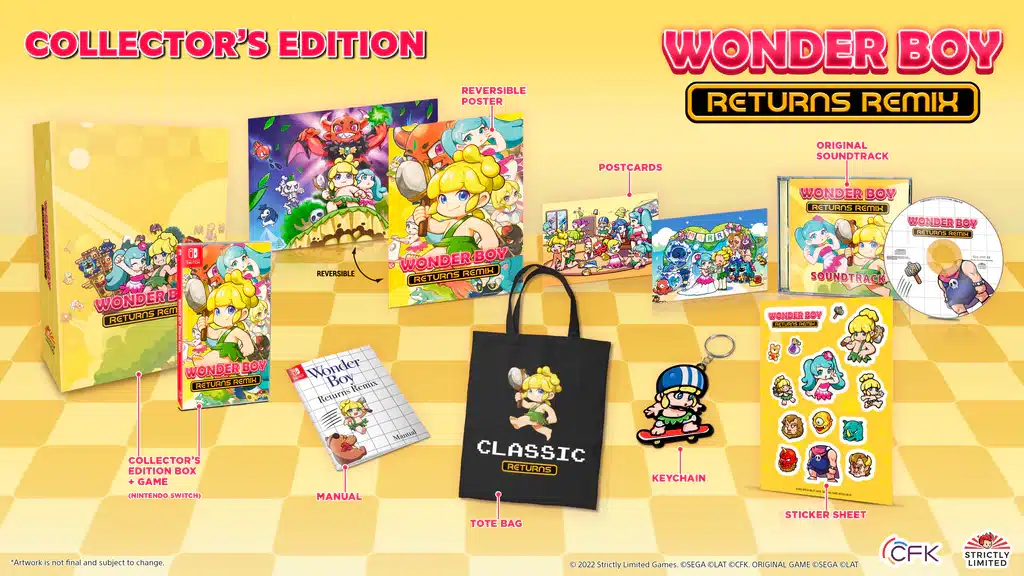 Those looking for a bit more can get the Collector's Edition, which includes the game, manual, reversible poster, postcards, OST, tote bag, keychain and sticker sheet. These are a little more limited at 2,000, still individually numbered and costs 54.99€ ($60.88).
To round out the collection, there is also an aluminum plate featuring the box art for sale. This is a lot rarer, with exactly 199 being made. At this time no price was given, though items like this typically run you around $10.
Anyone interested will be able to purchase these directly from Strictly Limited Games today at 7 p.m. EST.