Following a rather high number of poor reviews, players have started to wonder what the long term plans for Babylon's Fall are. Given this is a Games as a Service title, meaning it exists for as long as online does unless an update is released, various negatives put the future in jeopardy, something that Babylon's Fall's official Twitter suggests is not currently the case.
According to the announcement, Babylon's Fall future is not currently coming into question. There will apparently be a season season, which should take place in June, with seasons beyond that in the works. This makes a lot of sense, especially given the recently concluded player experience and graphics survey. Indicating a plan to address and possibly correct some of the issues players have with the divisive title.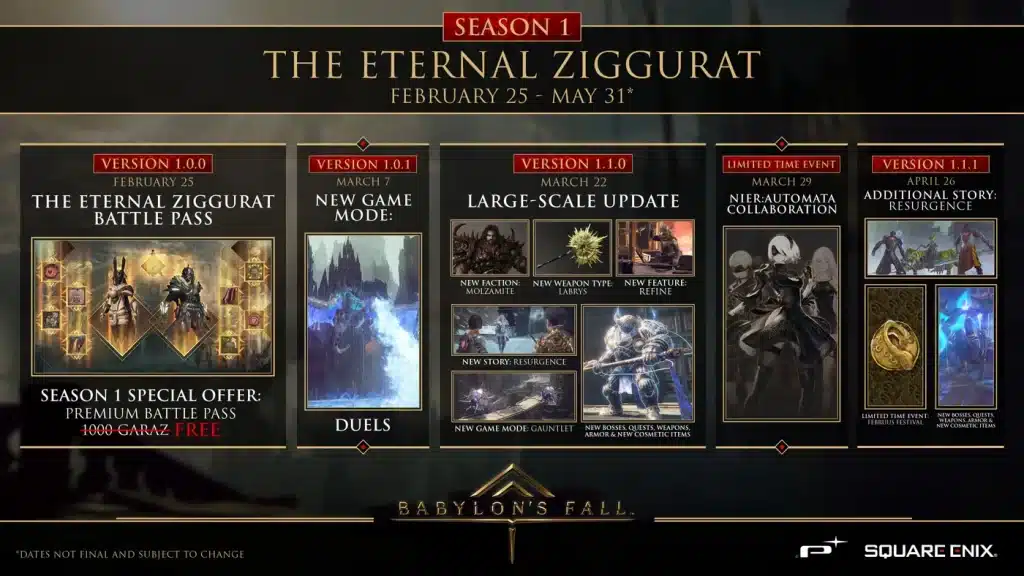 That said, the tweet did not detail what players can actually expect from later seasons. Given the first was a brand new game, it's unlikely there will be weapons, classes, multiple story stages, two new modes and additional features every season, though it's entirely possible there will be improvements beyond cosmetics.
While time will tell if Babylon's Fall will slowly improve like Godfall or eventually crash and burn, those on the fence can experience the demo to see if it's something worth considering.