Polyarc revealed Moss: Book II will release on Mar. 31, for PlayStation VR. This news might seem sudden, but the team is excited to give players another adventure with Quill.
In preparation for the reveal, we actually had a chance to see some more footage and get some early information about Moss: Book II. Not only did the team learn a lot from their first adventure, the sequel is set to be longer than her first adventure. Players can also expect new fearsome foes and a wide variety of tools to deal with these new threats. One tool showcased was a hammer, which deals devastating blows to the various enemies. In all and all, it looked to be like a loving sequel that fans of the first game will enjoy.
Sony also released a new PlayStation Underground feature on Moss: Book II. It showcases some of the new mechanics, such as the hammer, among other things like revealing invisible enemies.
And if you haven't kept up with Moss: Book II, you can find the official overview below:
Moss: Book II is a single-player action-adventure puzzle game for PlayStation VR.

Quill is back – and she's being hunted.

Those who seek to unmake this world are desperate for the Glass she holds, and they'll stop at nothing to claw it from her grasp. But the young hero has a plan of her own, one that could finally end the merciless rule of the Arcane and restore peace to Moss once more.

To stand a chance, Quill will need a true partner by her side to – you. The journey will be trying – filled with triumph and heartbreak alike – but new allies, old friends and the very nature of the castle itself can offer help along the way.

Yet in the end, it is you alone who can lift Quill up to save this world, and together, rise to legend.

PlayStation Listing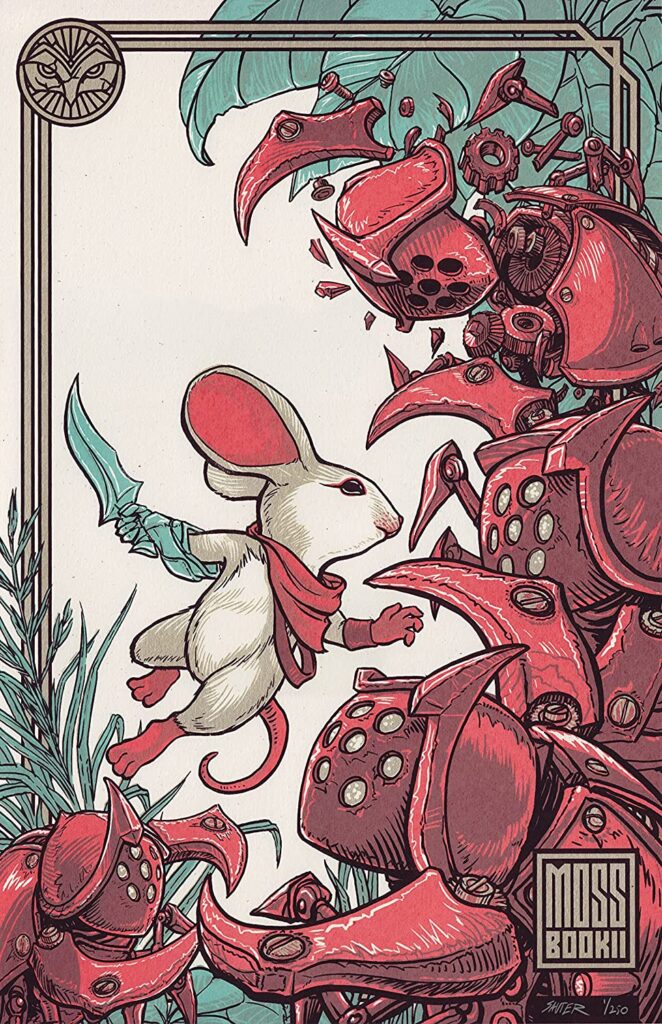 Finally, in preparation for the release date reveal, Polyarc also announced a new Moss: Book II poster. The poster is 11"x17" and a total of 250 posters will be made, with each one individually numbered and signed by the artist, Kyle Sauter. Those interested can snag that for just $25.